This is a must-see post if you are considering a new dual-sport helmet. While the Arai XD4 has been our go-to helmet for adventure rides, recently trying out the Klim Krios Karbon shakes up the grab of our go-to. Of course like with everything, there are definitely pros and cons to both but overall, the Klim Krios is our new favorite. Most noticeably, the Krios is almost a whole pound lighter than the XD4.
The slimmed down visor of the Krios seems to help it cut through wind much easier than the XD4 and we are excited for less of what can be a painful pull in wind and or high speeds.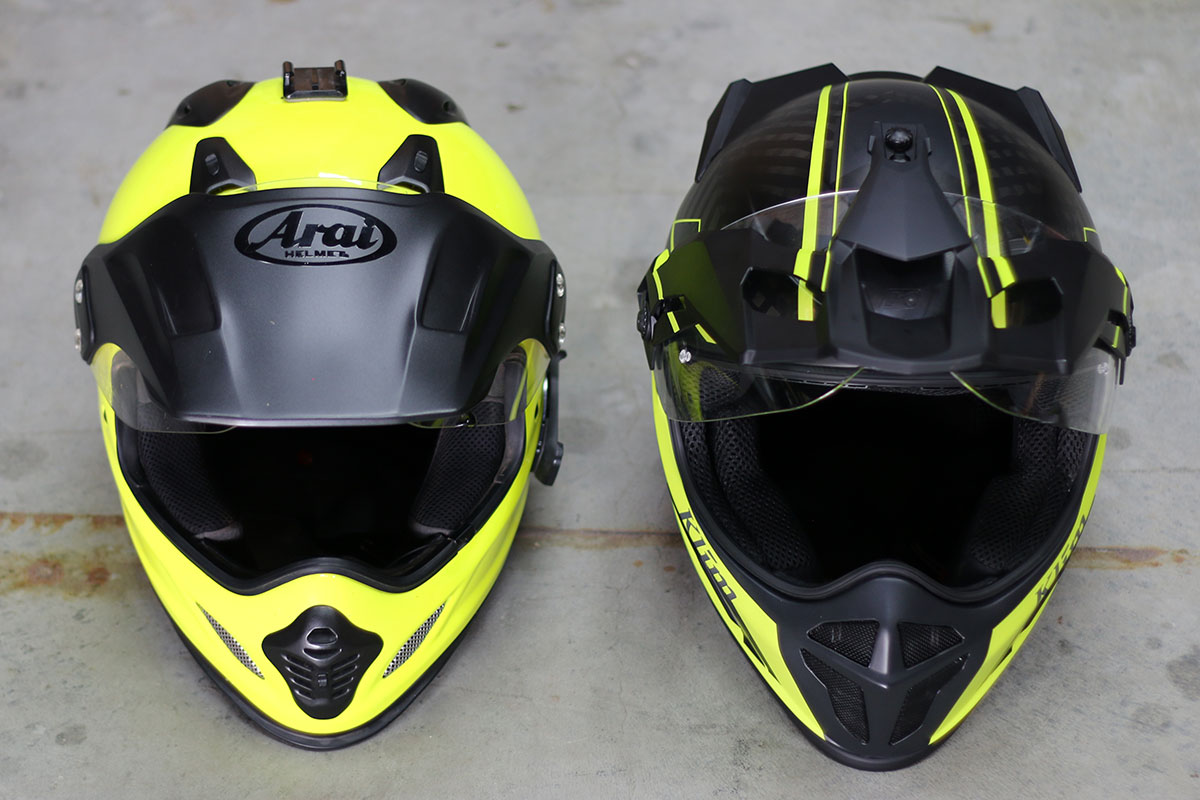 The venting systems are quite different. The XD4 has more traditional venting options, while the Krios has one main vent on the forehead region that pulls air in and is dragged out the back vent. The vent on the chin can be opened on the XD4 but not on the Krios.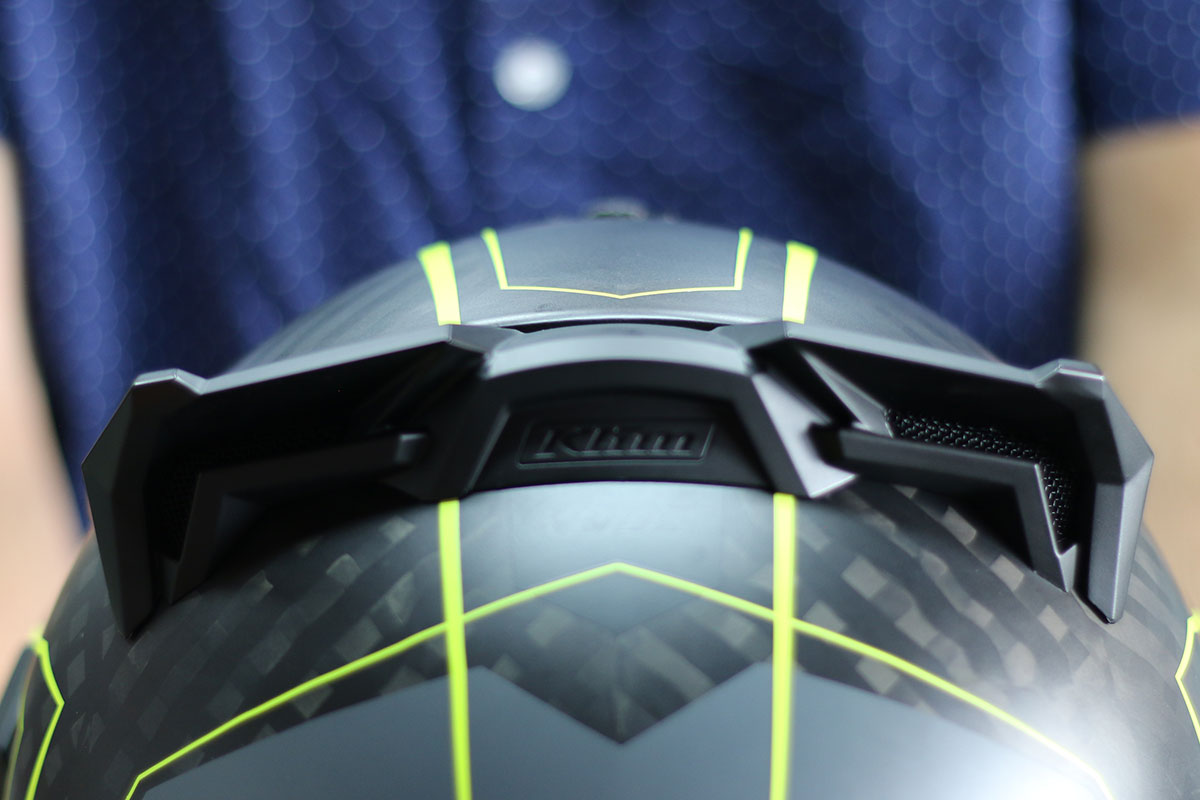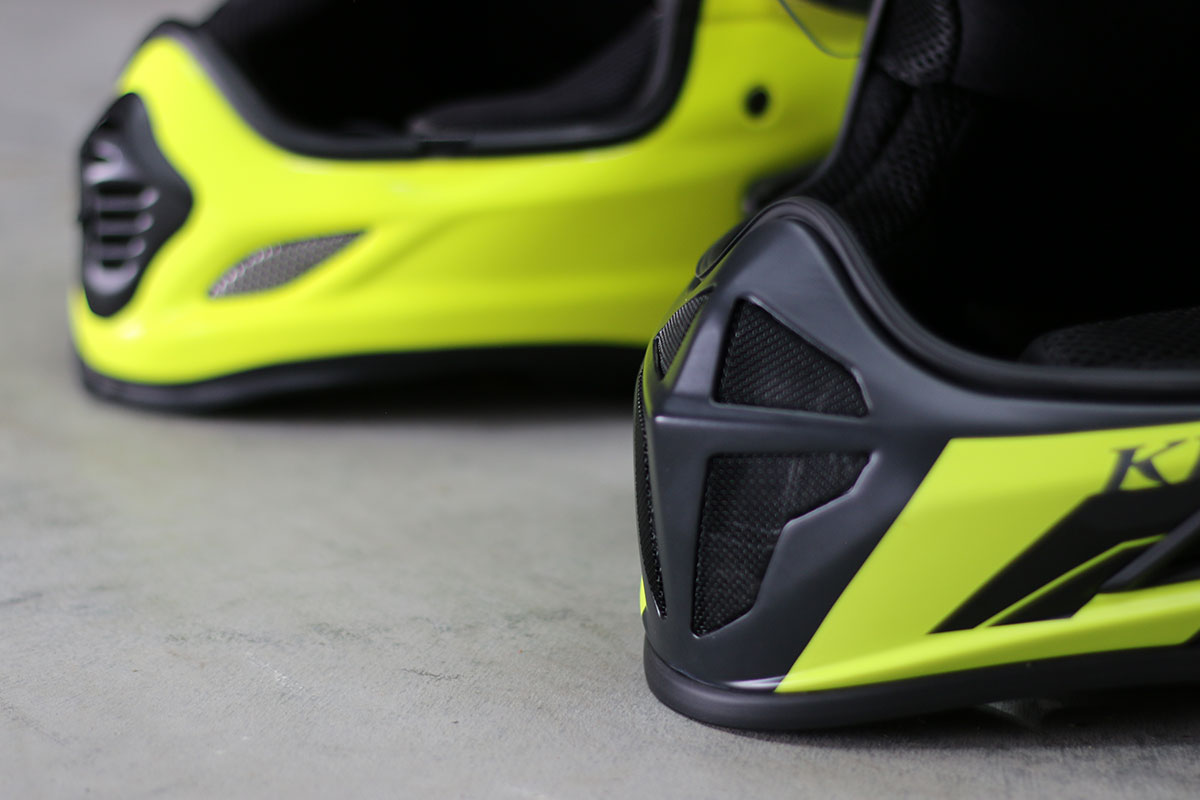 The visor/face shield systems are also a bit different. The Krios has detents, where as the XD4 simply slides up and down and can be left open in any position. I really like the detents on the Krios, because I can easily adjust it and also get a nice seal when all the way closed. I feel like there is a slight gap when the Arai is all the way closed which could lead to wind noise among other things (although I've never had a real problem with it in the past, I thought it was worth mentioning). I also LOVE that the Krios comes with an additional, darker tint, shield that is easy to swap out.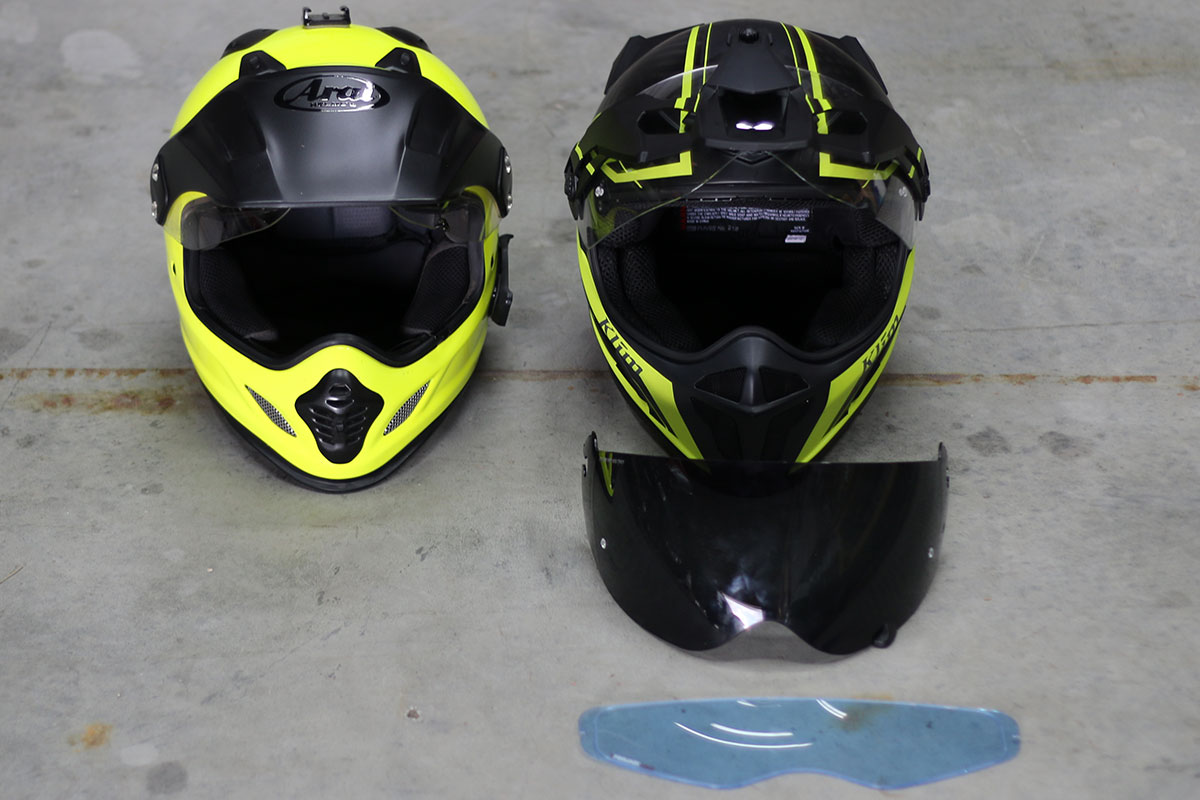 As far as safety concerns, the Arai definitely wins out in this category. Not only is the XD4 Snell approved, there are also emergency tabs located on the cheek pads for easy removal of the helmet in an emergency situation. The Krios is DOT certified and does not include any emergency pull tabs.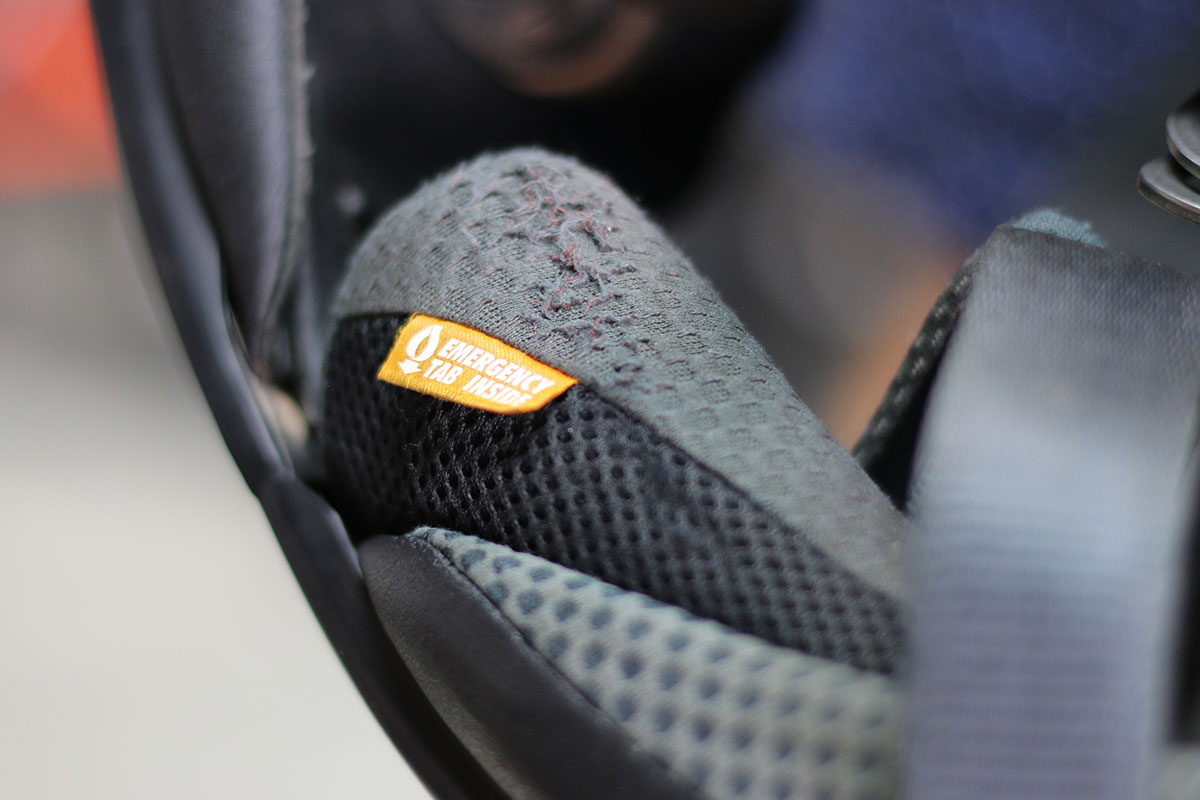 The price is definitely comparable. The Krios will run you about $550 while the XD4 can be found anywhere from $500-$550.
Overall, I definitely love some of the features on the Krios that I have not seen before and it is a really comfortable helmet. I've put thousands of miles in my XD4 and so while it is hard to not reach for it, the Krios has impressed me. Between the slimmed down and sleek design of the visor, the fit, and easy to use detented visor that has an interchangeable lens, I'm definitely going to be breaking the Krios in. Of course, much of the deciding factor of a helmet should be fit and feel. What may feel great on me, may feel horrible on you. I definitely recommend heading to your local shop and trying on each helmet to see what feels better.