It's always vest season in Colorado (but especially the in the fall) and the Adidas Flyloft Vest is a perfectly packable option to take with you on any adventure short or long. It's lightweight enough to throw into the tank bag on a motorcycle, but warm enough to add a little extra warmth on those cold fall rides. It packs into it's own pocket which is a bonus to help you stay organized with your layers.
Unlike authentic down, the synthetic down retains warmth when wet so if you happen to find yourself caught out in inclement weather, you'll still stay warm. One of the main drawbacks of down is the fact that it loses its warming power when it's wet so in my mind, this is a huge bonus to the synthetic down.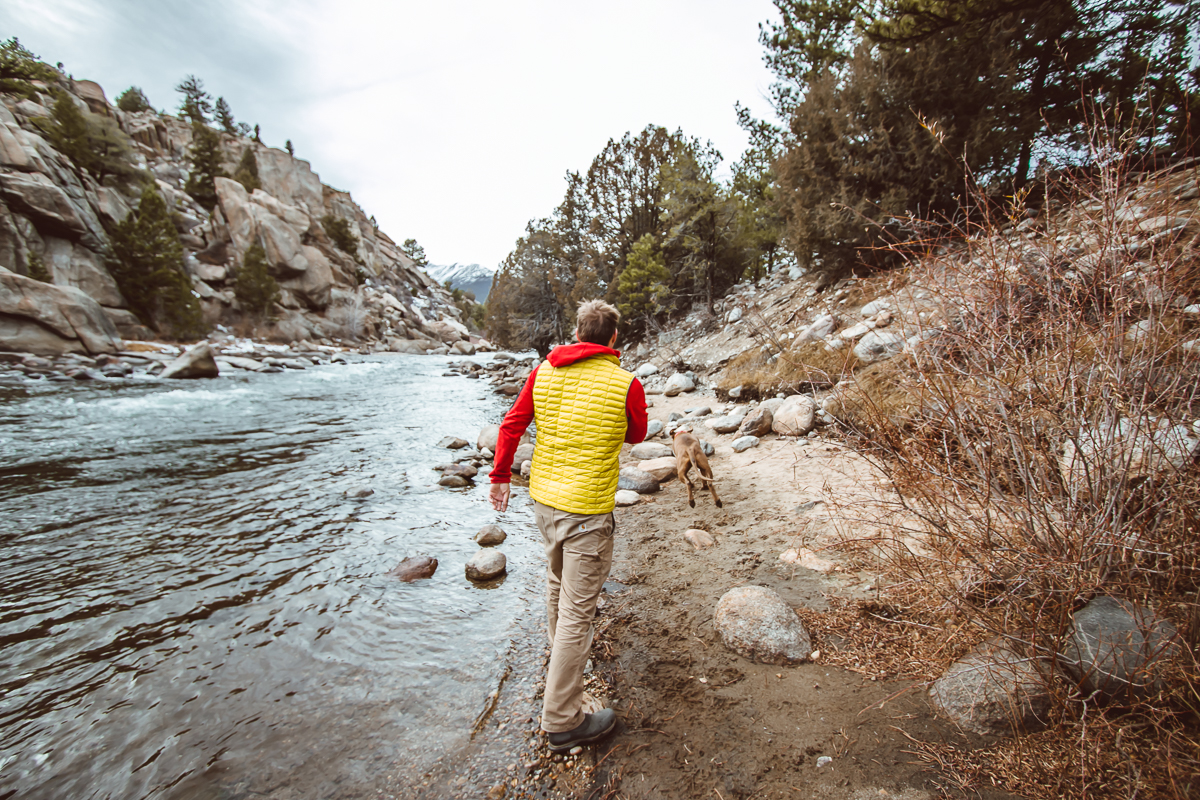 The outer Nylon shell makes this vest easy to clean up if you happen to spill your coffee down the front of it and is a relatively tough material. I've had down jackets in the past that even the slightest rub on something rips it right open. I wouldn't say you should catch this on something sharp (because it may rip) but you definitely don't have to worry about catching the fabric during your day to day.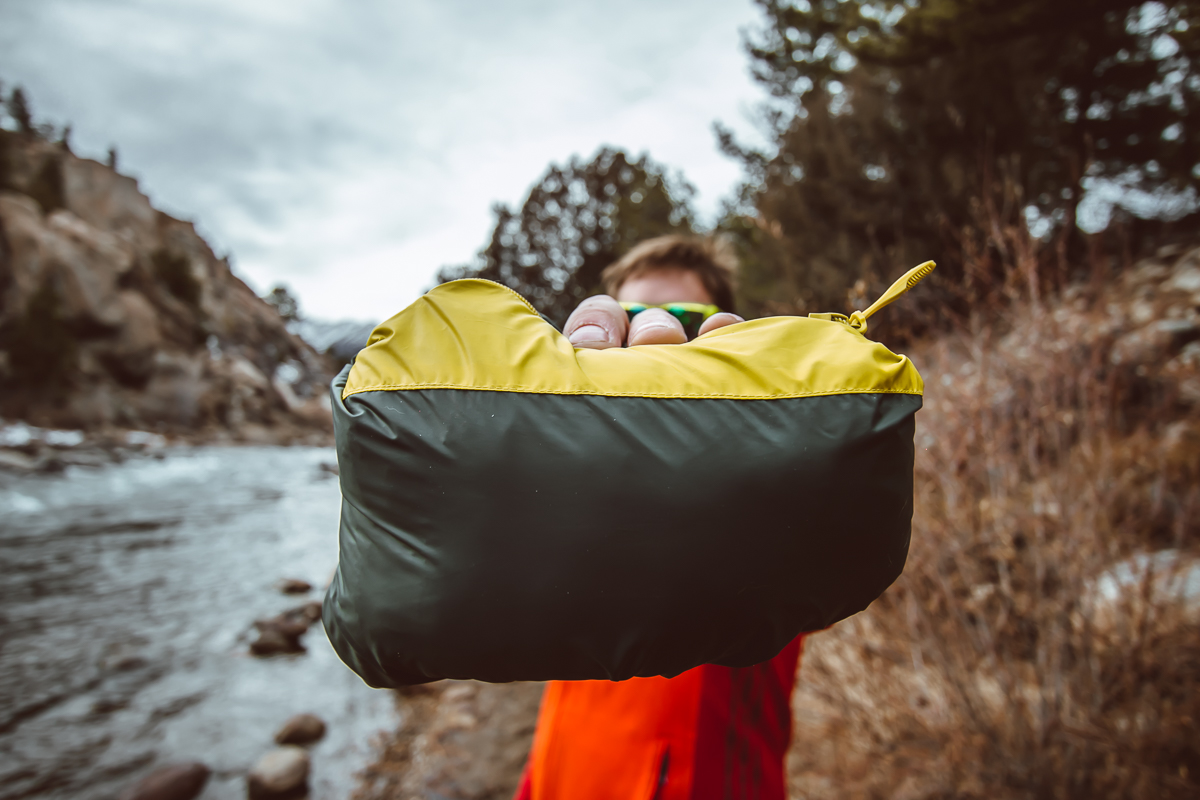 While this vest comes in black, I love the bright yellow color. It adds a bit of pop to my day-to-day wear while keeping me warm. If you're looking for an affordable and warm layer to take with you on any adventure, I would highly suggest the Flyloft Vest by Adidas.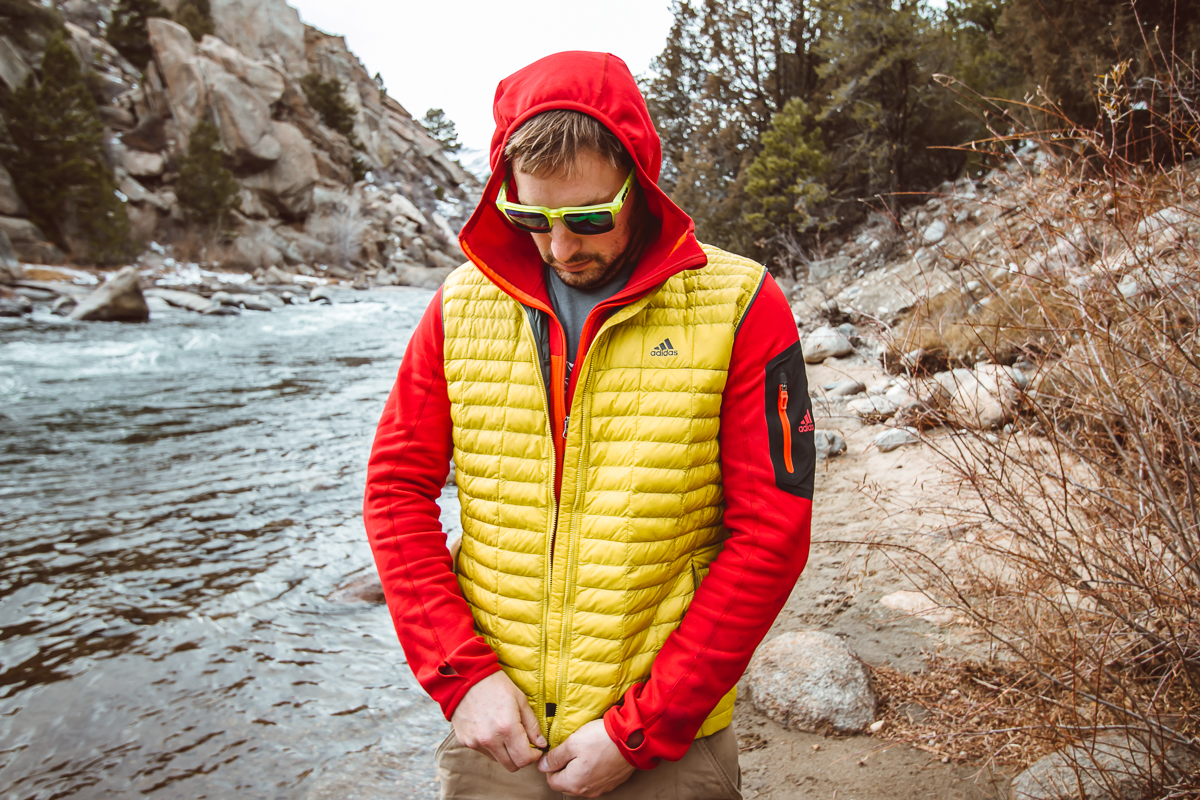 Pros
Packs into it's own pocket
Lightweight but very warm
Easy to clean
Great color options
Can wear year round (esp. in places like CO)
Cons
I feel like this vest is affordable for how useful and versatile it is, however being that it's synthetic, I think the price could be reduced a little bit.