If you've seen our reviews in the past, you'll notice I'm almost always wearing Carhartts. From everyday wear to riding motos, they were always my go-to until recently when Klim released the 626 Collection, which included the Outrider Pants. Now I can wear moto-specific pants that look like Carhartts with some added riding benefits.
Not only are the Outrider Pants built with extremely tough Nylon Cordura® Cotton Canvas, there is removable hip and knee protection. You're still getting the same high quality materials as with any other Klim gear, as they're using D3O pads throughout. The benefit of having D3O pads is that while on impact they will harden and protect, when simply riding in and wearing these pants you will hardly notice they are there. If you're riding to the local trailhead, the pads are easy enough to remove.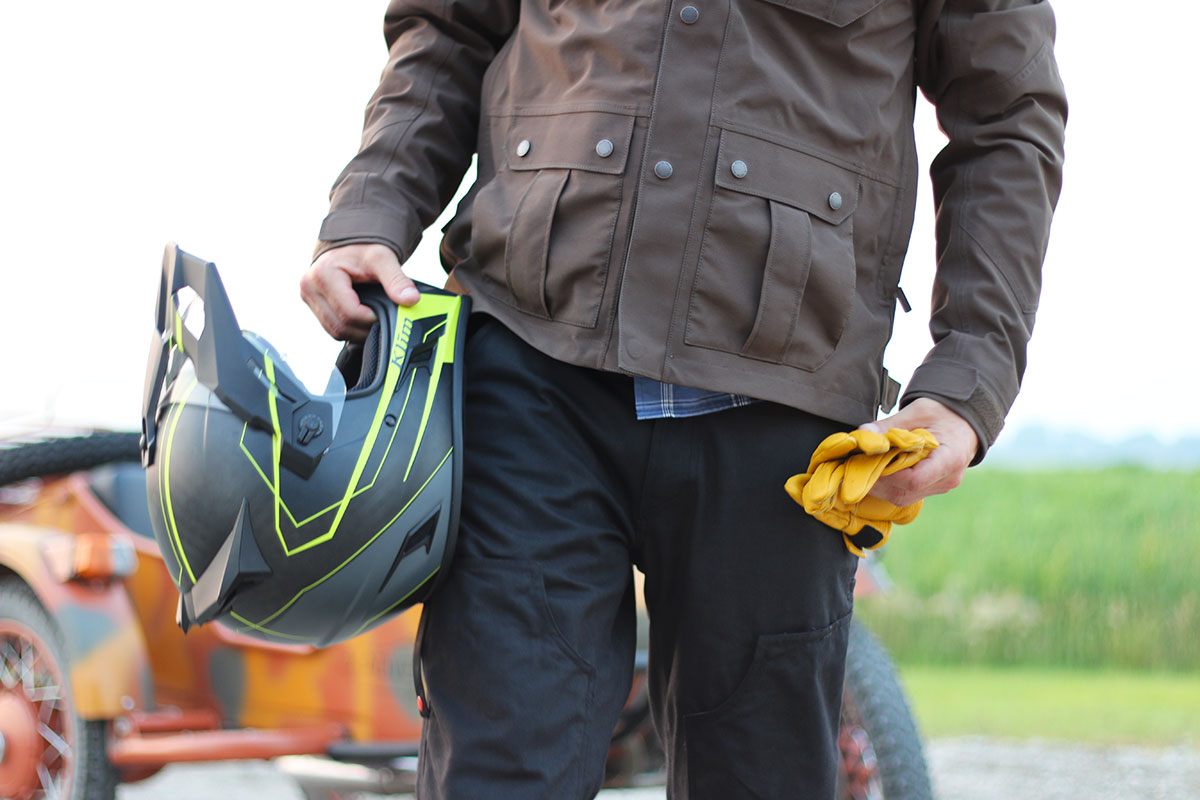 Not only do I love the look and overall toughness of the Outrider pants, I love that they are versatile in every way and they don't look like an overly excessive motorcycle pant. We usually take the Ural to our favorite little hiking spot in town and these are perfect for wearing on the moto and then hiking. I usually don't remove the pads for a short hike; I just look at it as added protection in case I happen to trip.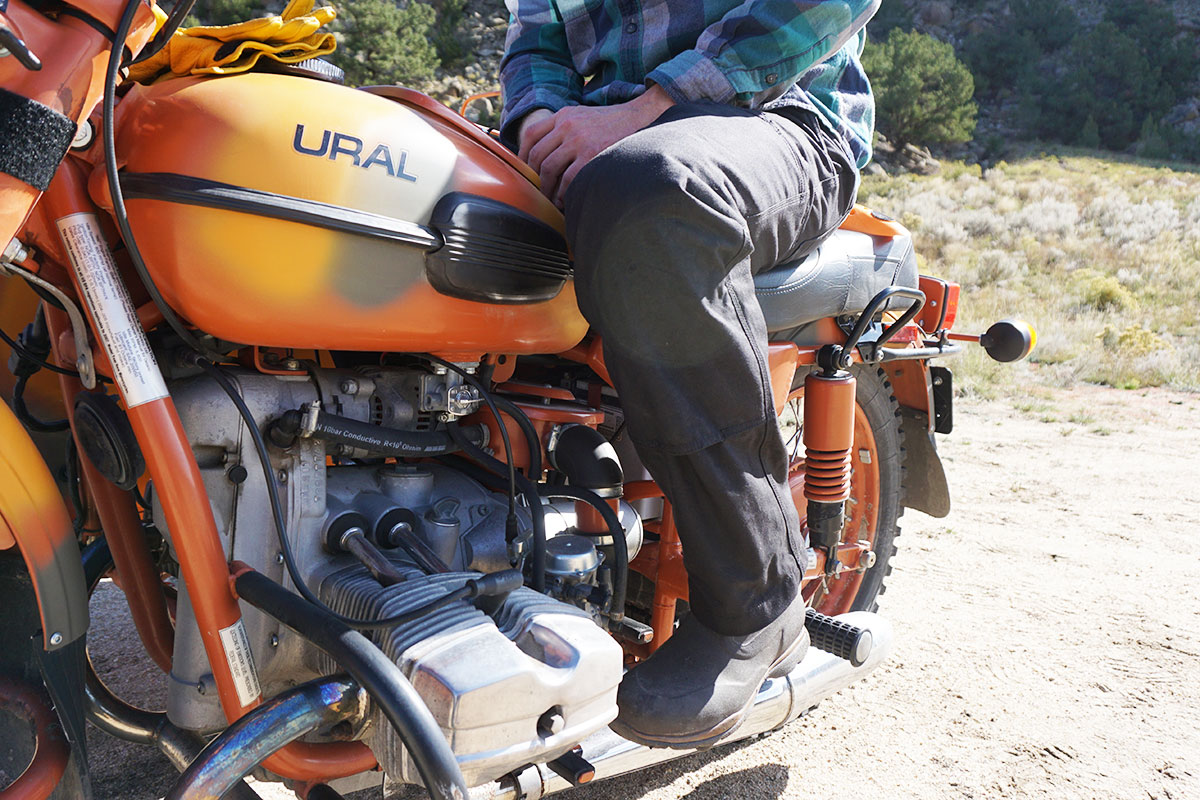 The Cordura® Cotton Canvas is really as tough as it sounds and I wouldn't be surprised if these pants outlive my Carhartts (to be fair, I'm really tough on my Carhartts and also, will be taking diligent care of these). While the pants feel tough to the touch, they don't feel like you're wearing cardboard when you first slide them on. They don't require any break-in period and are comfy right out of the box.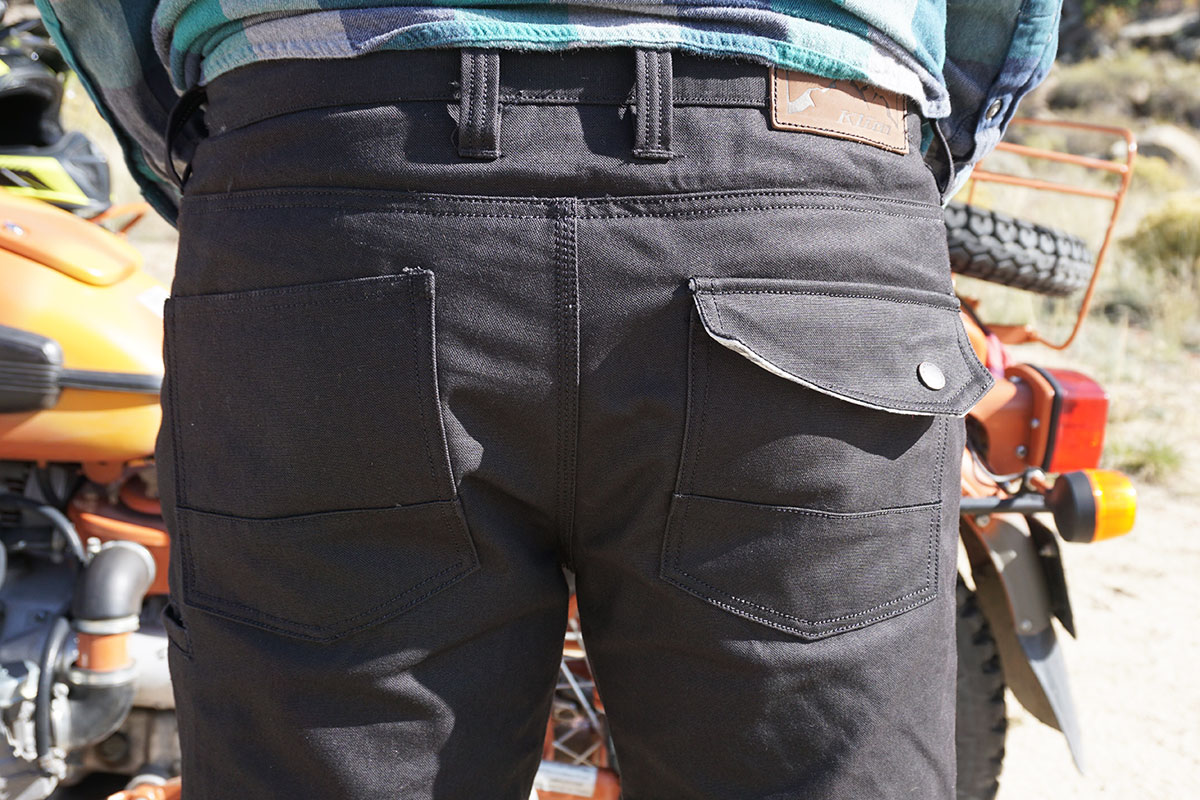 The Outrider Pants pair perfectly with my Revener Jacket and while it has never been a high priority of mine, I look great while riding and staying protected. Casual, comfortable, and durable are all ways to describe the gear I've tried out of the new 626 Collection. Not to mention the fact that you can head out to your favorite hiking spot, local crag, or dare I say, coffee shop and not look like you just rode in on your adventure bike (but if you're that guy you'll let everyone know anyway).