Most anyone out there cruising the streets on a moto can agree that when it comes to gloves, it's easier to throw on the leather gloves you picked up for $12 at the hardware store than it is to slip on your true moto gloves. It maybe adds to the "cool-guy" factor too, which is always a bonus. Now you don't have to choose—you can have the leather hardware store glove and a true moto glove in one. The Rambler Gloves by Klim not only look super cool, they also feel amazing, fit well, and keep my hands cool.
Made from deer skin, these gloves are going to feel soft and supple right out of the box. I know you're used to breaking in your $12 leather gloves but listen up, these things will seriously feel like a dream the first ride out. The small perforations in the fingers (both top and bottom) let that wind run right through to your sweaty hands. It really seems minor (the venting) when you first take a look at the gloves but I've found them to be very helpful in keeping me cool.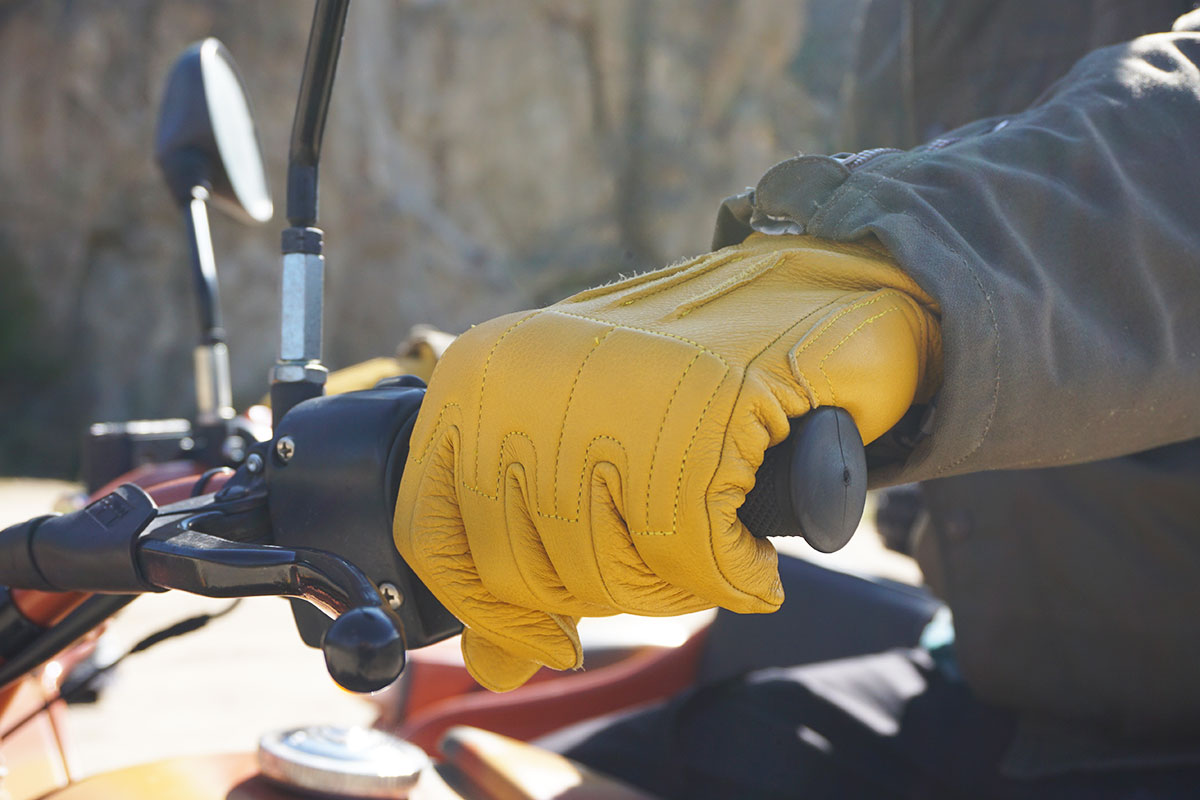 It's nice to have a little bit more protection than one would get with a basic leather glove. With a pad on your lower palm and on top of the hand, you can count on it where you need it most. One thing I love about the Rambler gloves is that I can ride with them knowing I have a bit of extra protection, however that added protection does not make the gloves asinine in any other situation. The padding goes unnoticed so if you have to do something other than ride your moto in the Ramblers, you'll easily be able to do so.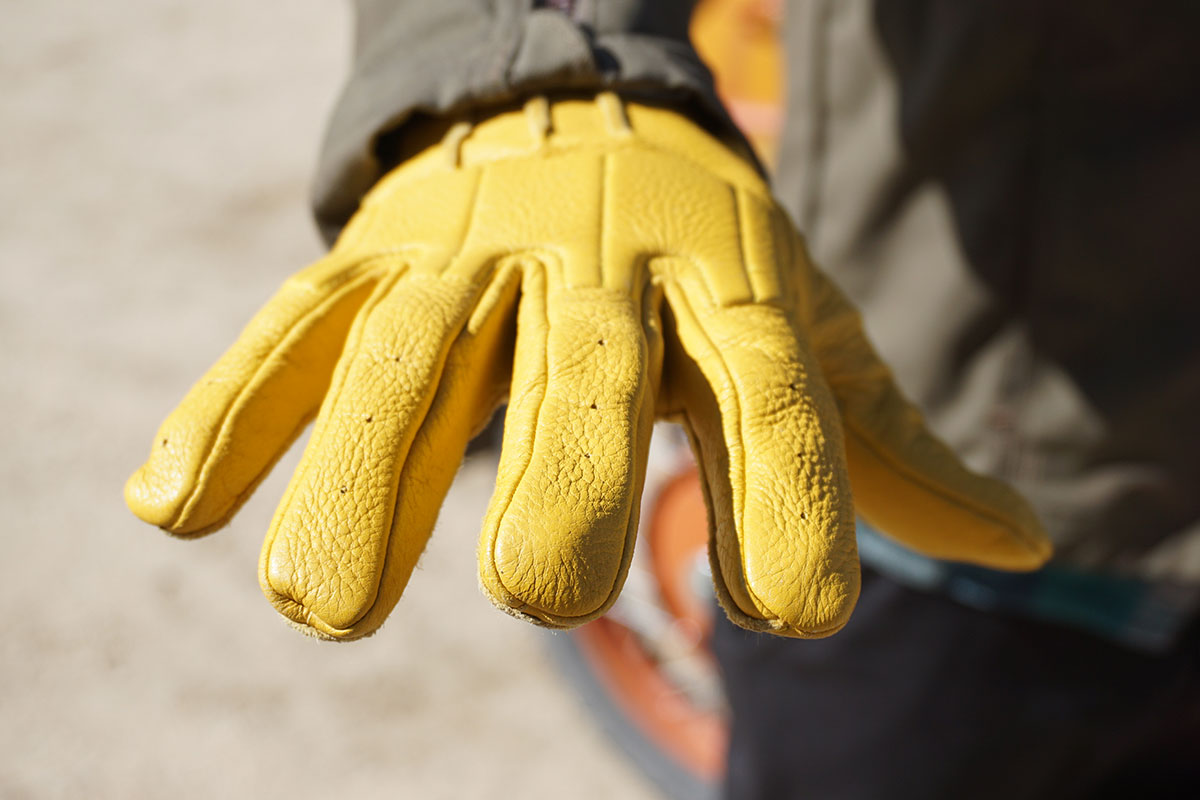 You know how sometimes you find a great glove and they fit perfectly except one finger, like the pinky for instance, is just absurdly large? That is definitely not the case with these! Not only do they fit well (sizes S-3XL available) the Velcro closure at the wrist helps keep the gloves in place.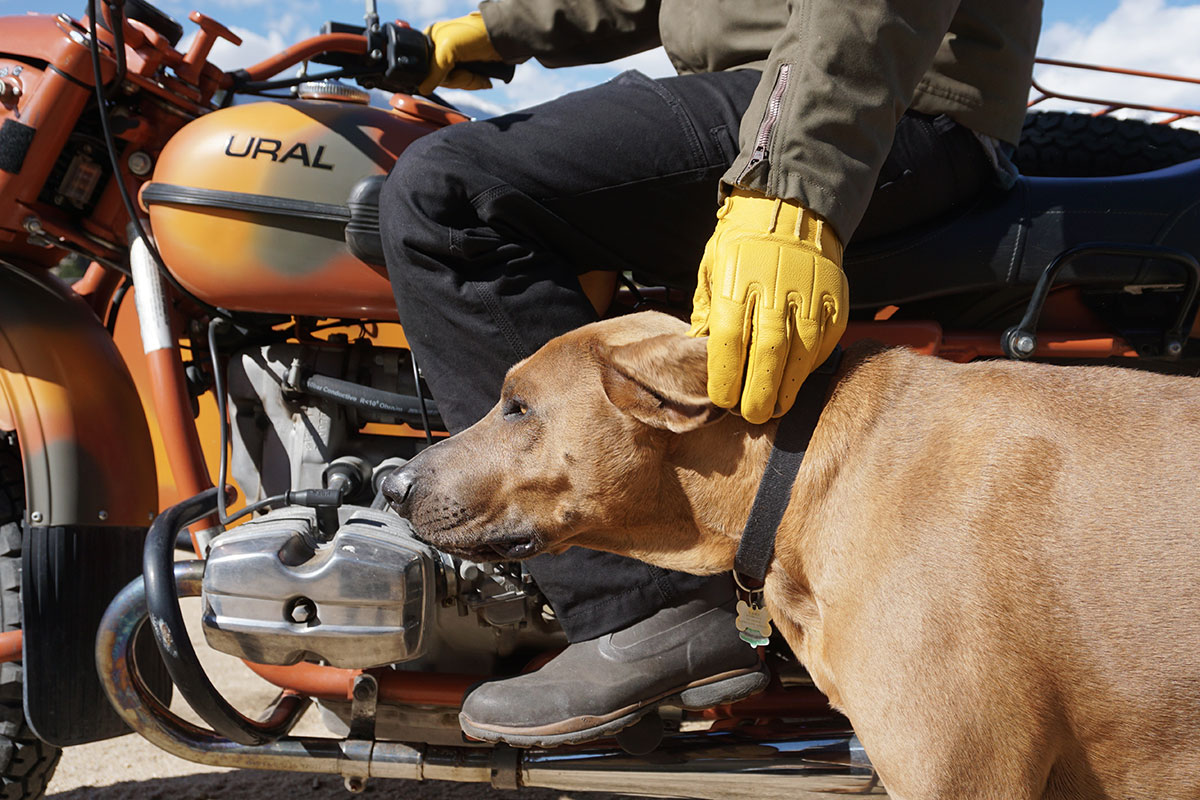 If you're wanting the hardware store leather look but want something that fits well, has a few added moto benefits, and feels amazing out of the box, look no further than the Rambler Gloves by Klim. Once you feel this deer skin leather, you won't turn back. Your hands will thank you later.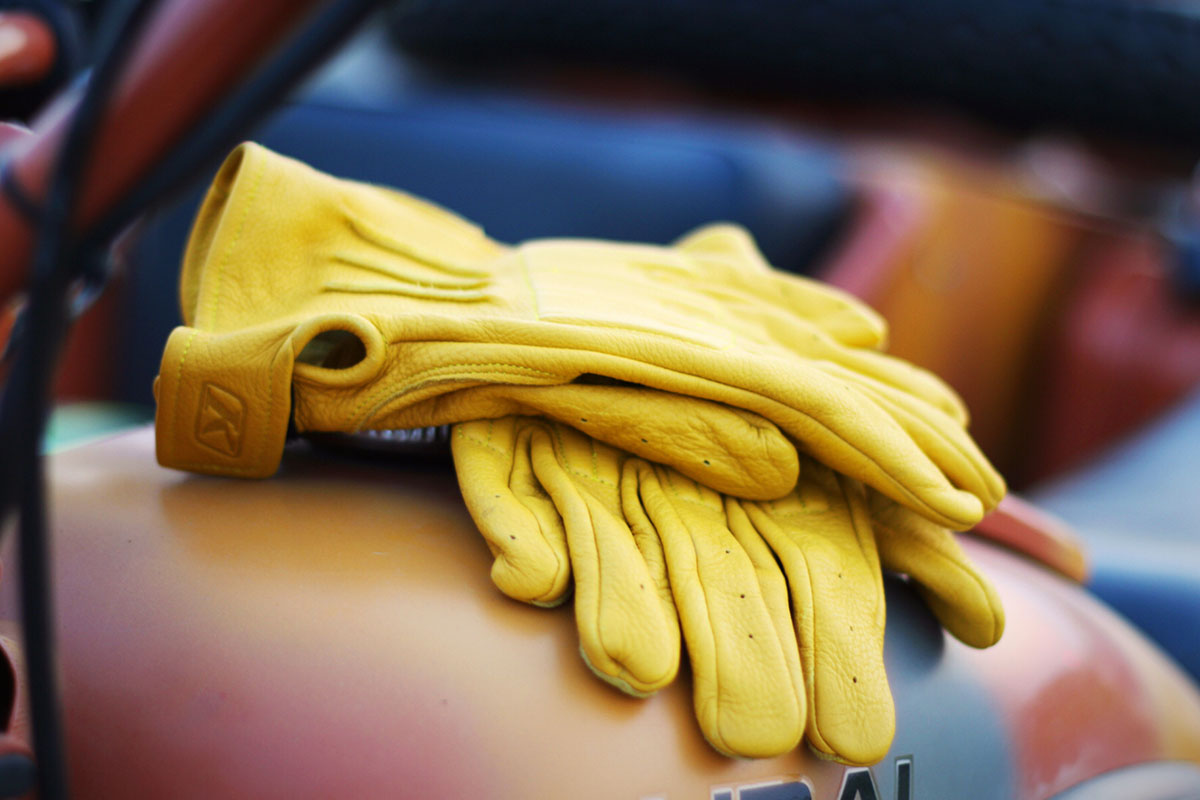 The Rambler Gloves
$69.99
Pros
Built in venting keeps hands cool
Padding where you need it that is not noticeable while wearing
Deer skin leather is oh so soft
Fits really well on all my fingers and Velcro closure ensures a nice tight fit on wrist
Can be worn off the moto just as easily as on
Cons
Some will say price but these will last a lot longer than the gloves you bought down the street for $12