Call me the safety police, but I like to be able to see what's behind me when I'm on a motorcycle. Whether I'm riding through traffic or cruising back roads, I like to be able to know what's going on back there. I most recently had some off-road mirrors mounted on my KTM 640 Adventure and they didn't work worth a darn. I would always end up putting my stock round mirror back on and would just hope that nothing would break if I happened to drop my bike on it. It wasn't until my last ride with the stock mirror that I was fed up with the system and got motivated to get some Doubletake mirrors on my bike. I ended up falling on the right side of my bike in the Colorado high country. Luckily, the bracket didn't break, only the plastic arm of my stock mirror. I pushed enough luck and knew that next time that could be my clutch master cylinder breaking in the middle of nowhere.
Not only am I impressed with the durability of the Doubletake Adventure Mirrors, their innovation alone is extraordinary. Using RAM hardware, the Doubletake Adventure Mirrors bolt into the existing stock holes on your clutch and break master cylinders. I feel like no matter what I order for my 640, the install process is headache inducing. That was absolutely not the case for these mirrors. They are so quick and easy to install.
Instead of breaking a master cylinder if you happen to fall on an Adventure Mirror, the idea and design behind the mirrors is that they will rotate on the RAM mounts and basically fold in with your fall. Should you be on an extended off-road stint on your adventure bike, you can easily "hide" the mirrors and keep them folded in. I prefer to just keep them out all the time.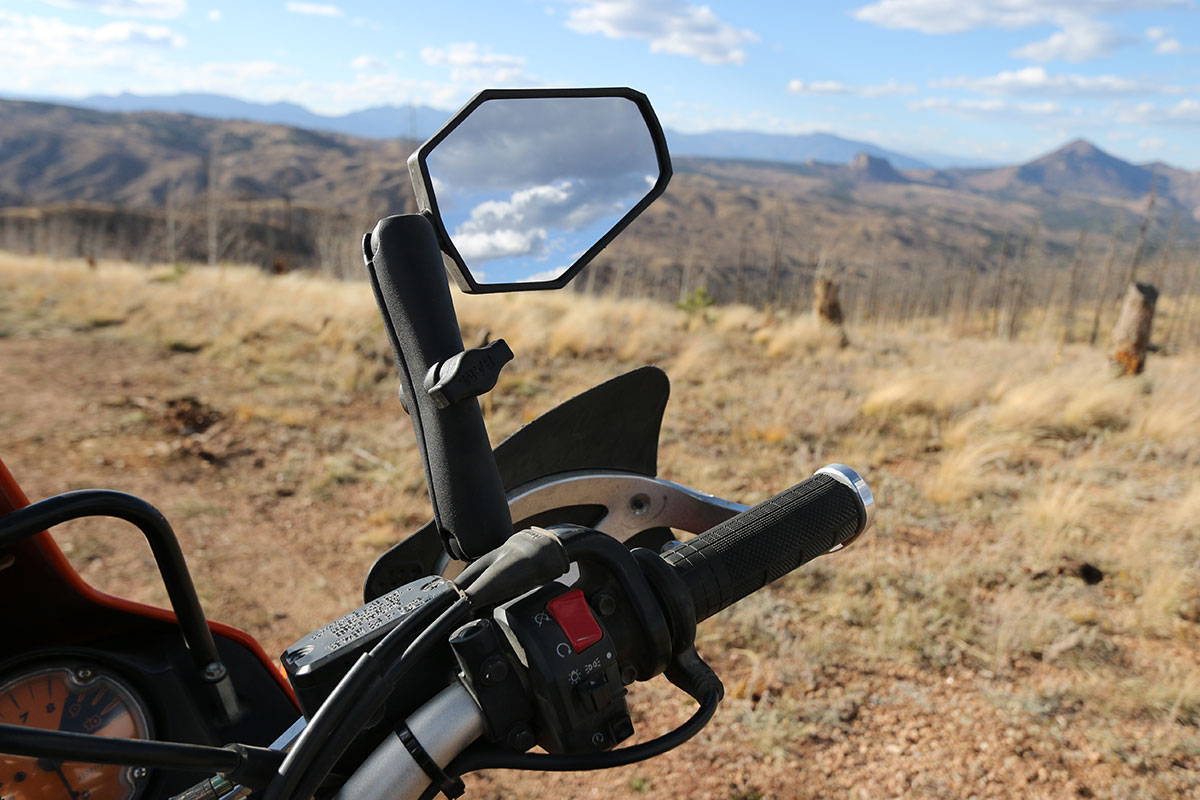 One thing I did notice when I first went out with the Adventure Mirrors is that the ol' 640 really shakes and shammers down the road. I didn't particularly want to reef on the knobs but after riding knew it was necessary (and of course it could handle it, it is RAM after all). Once the mirrors are in place and tightened fully, they won't move at all (even with vigorous shaking). It does take a little bit of trial and error to get the mirrors exactly where you want them but that is the beauty of them after all, you can adjust with the flip of one knob.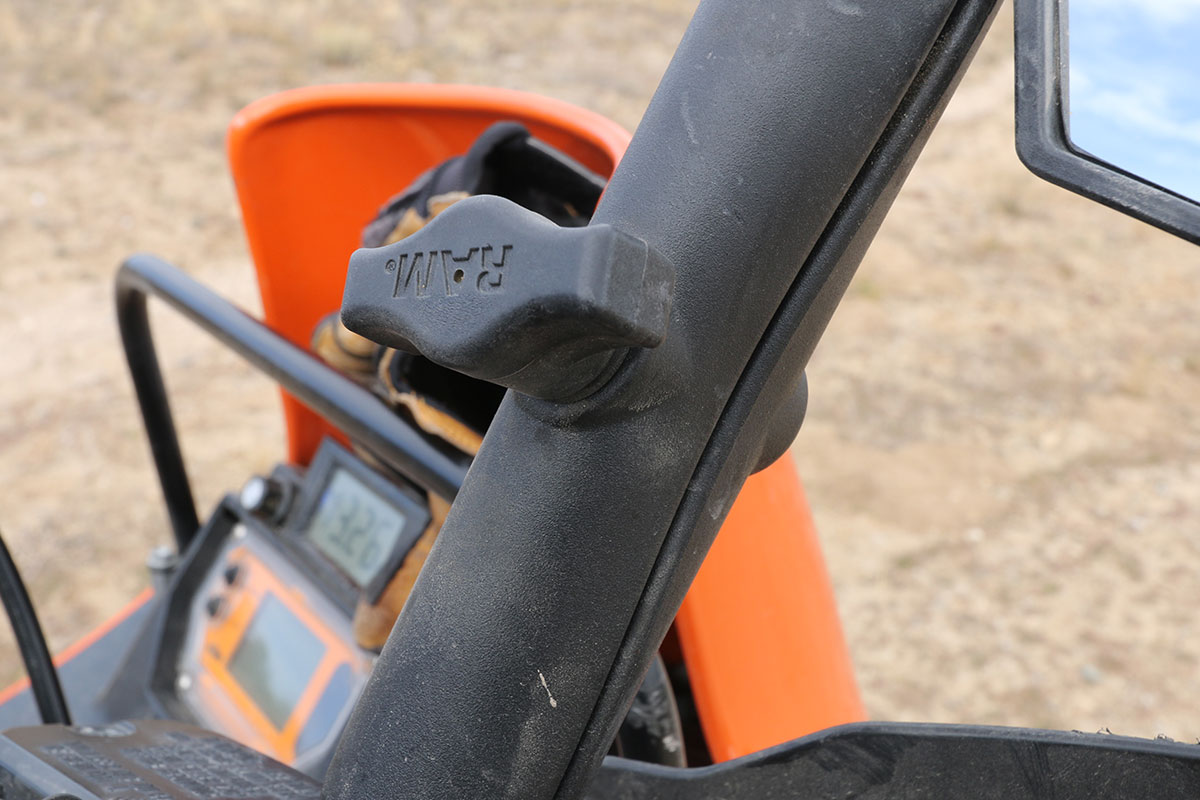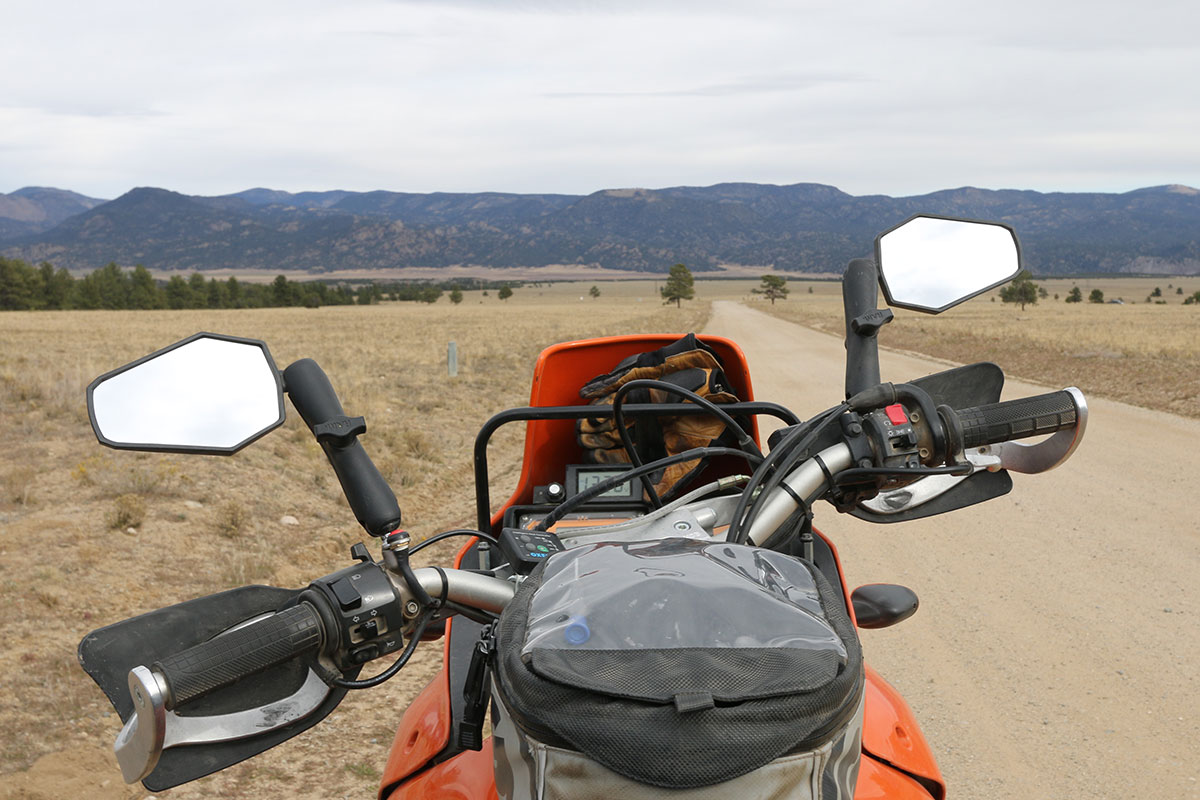 I feel like almost anything that bolts onto a KTM has a pretty hefty price tag. While these do seem like an investment at first, it's important to note that the glass/mirror is replaceable for $10. That said, these will last longer than you will, probably. I mean, if you have an accident and break the glass in your mirror, big deal you have to pay $10 for new glass. Most products don't operate like that and if you break one simple part, you're out the whole assembly.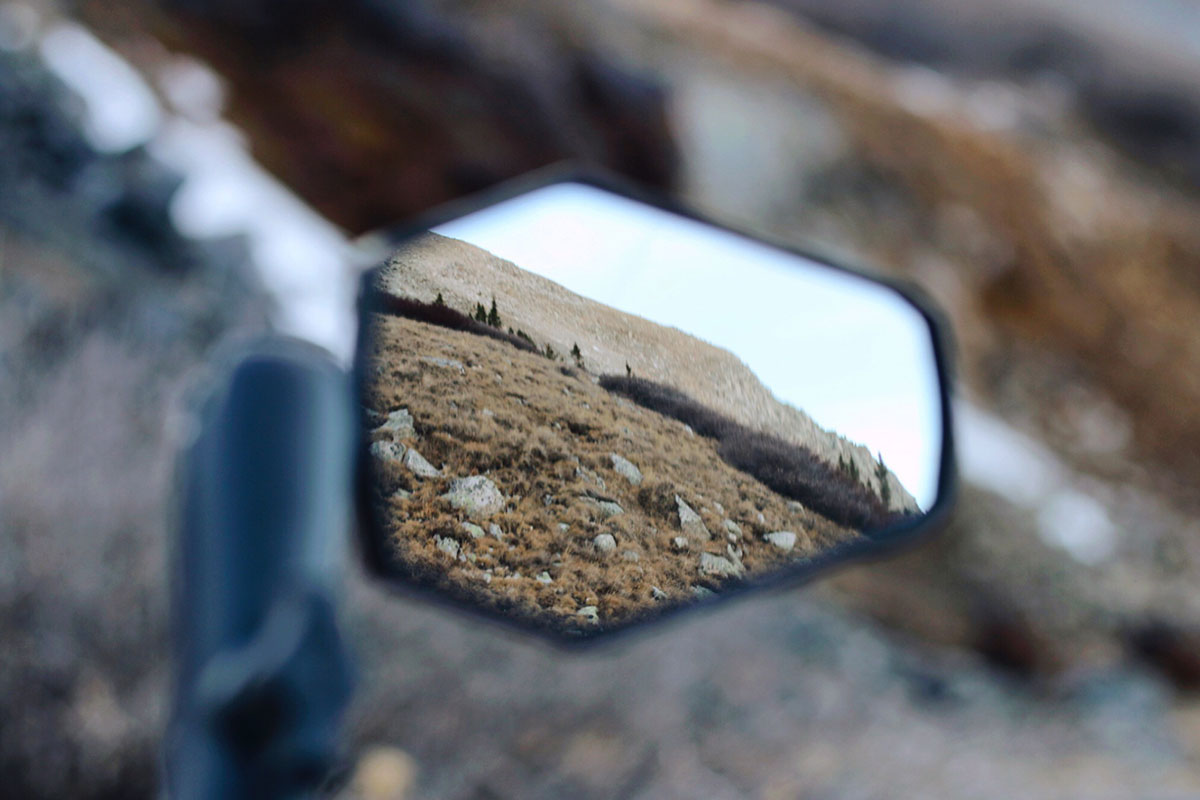 Overall, I would highly suggest Doubletake Mirrors to everyone and anyone. They have different mirror sizes and mounting specifics so be sure to get on their website and pick out what works best for your riding. Tyson still makes fun of me for being safe, and even more so now that my bike has "elephant ears" (his words) but I know what's behind me at all times and don't have to worry about breaking parts on my bike. It's also nice to note that if you're on the road and you get in a pinch for mounting points, you can easily replace a mirror with a mount for your GPS/cell phone/GoPro etc.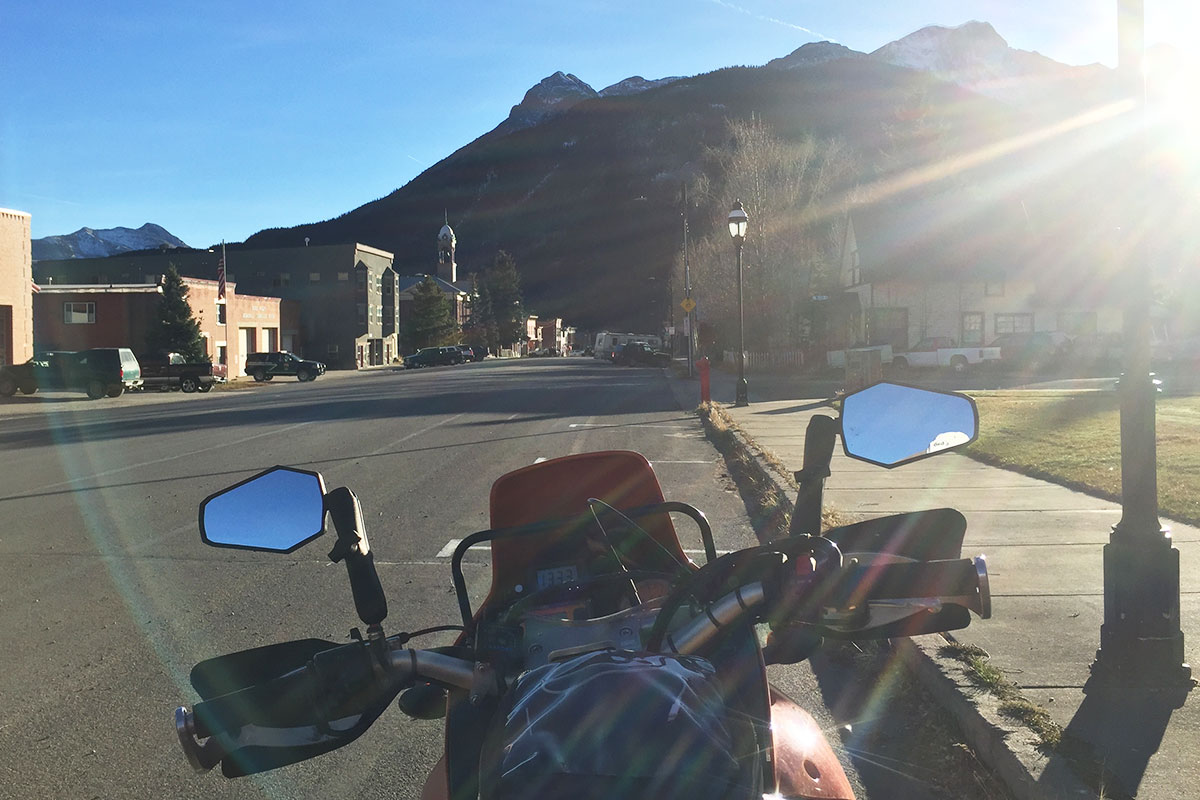 Pros
Uses RAM Mounting gear making install really easy and tough
Can install into stock parts
Won't break your master cylinders on impact
Can fold down if you don't need them out
Are mirrors that can actually be used (I can see clearly behind me!)
Cons
I wish there was a notch on the ball mount that mounts into the master cylinder threads because then you could tighten with a wrench