While Nflightcam specializes in aviation camera equipment, it was evident when we started using the Suction Cup Cockpit Mounting Kit that we would use it for a number of uses, even outside of the aviation spectrum. The versatility combined with the ease of use and quality build makes the Suction Cup Cockpit Mount one of our favorites from Nflightcam.
Perhaps our favorite feature of the Suction Cup Mount (as is similar across many Nflightcam products) is the adjustability. Not only can you position your action cam in any position or angle, you can do so in just seconds. The articulating arm allows for a variety of lengths and angles and is easily tightened down with one knob. The one knob locks the mount and camera in place, which is what makes for quick and easy adjustment. The options are endless when it comes to setting the articulating arm.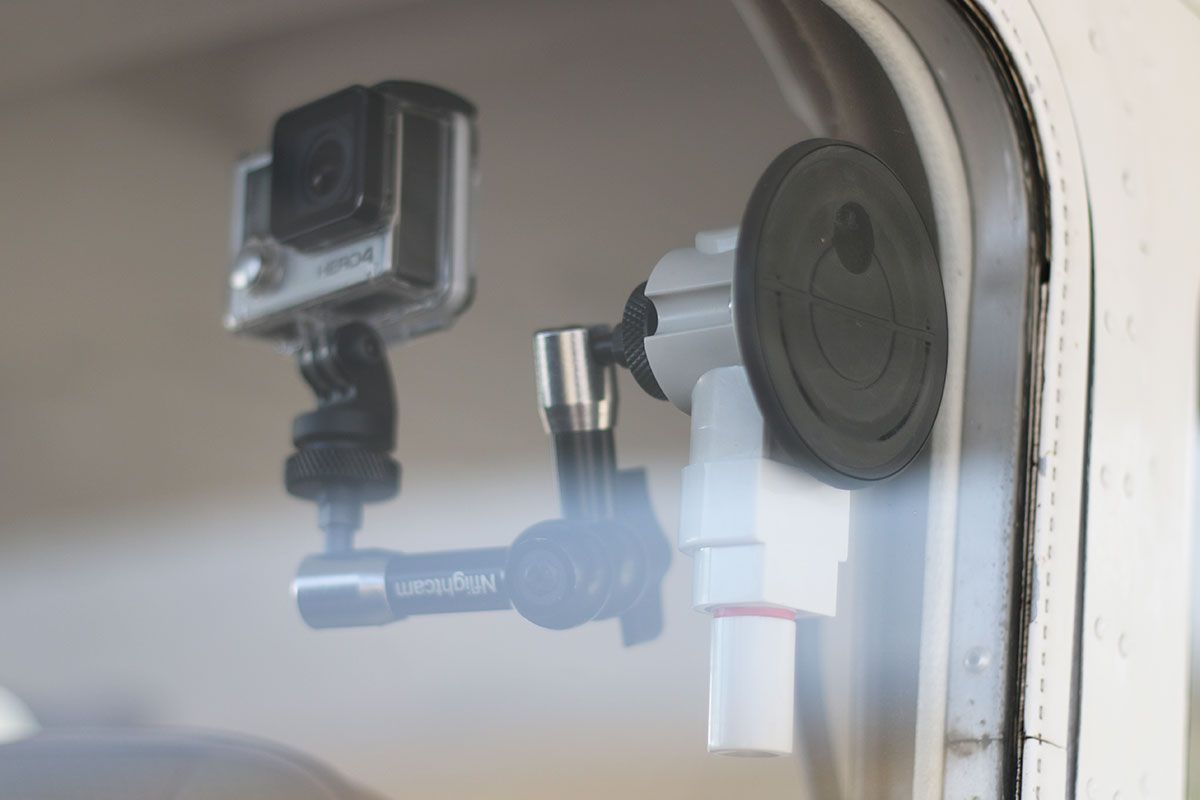 The Suction Mount is extremely strong and will stick to any flat, non-porous surfaces. This is designed for inside the cockpit, however we can see ourselves taking it inside the truck, trailer, and even mounting it on motorcycles. We wish we had a boat and if we did we would definitely mount the Suction Cup Mount to it. With this versatility comes the idea that this mount investment is worth it because of its endless uses across many different vehicles.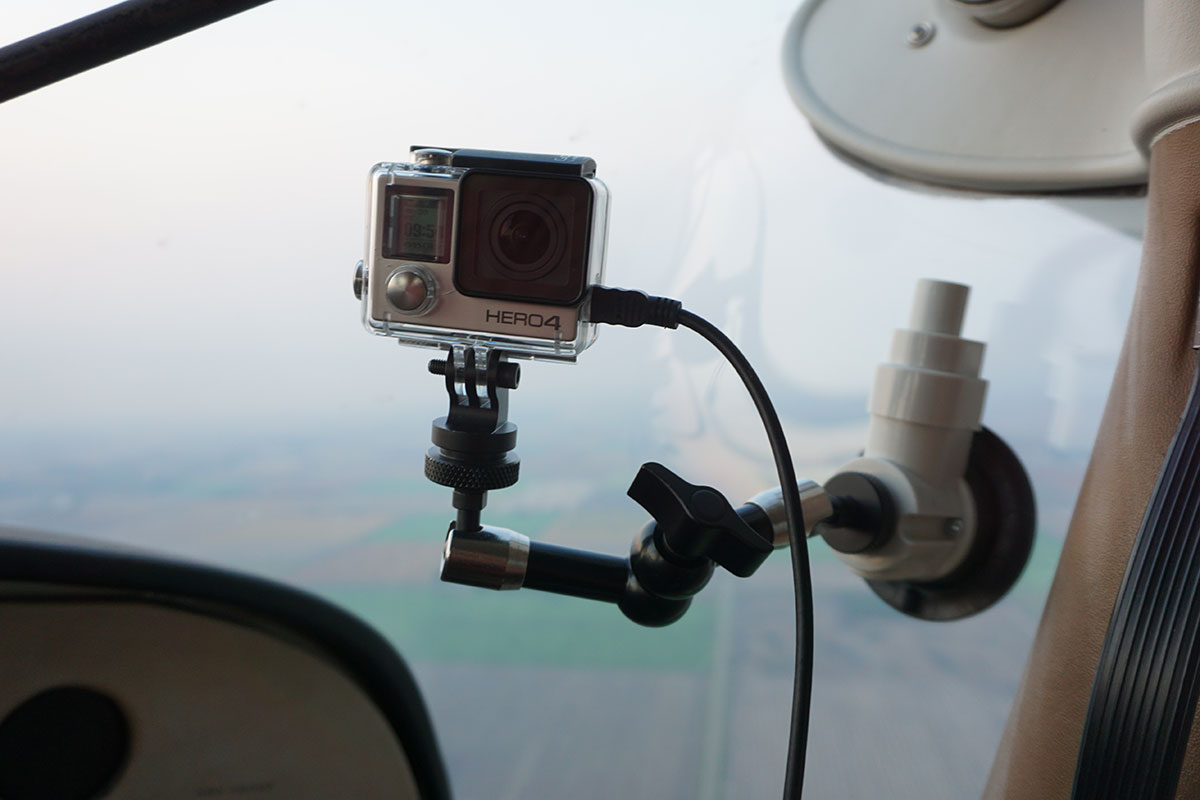 The suction itself is extremely strong and throughout our time testing it, it never came off the surface we had it mounted on. I would feel confident mounting it outside a truck or a boat, however Nflightcam suggests not mounting it outside of your airplane (if you are looking for ways to mount your camera outside your aircraft, be sure to check out their other mounting options here).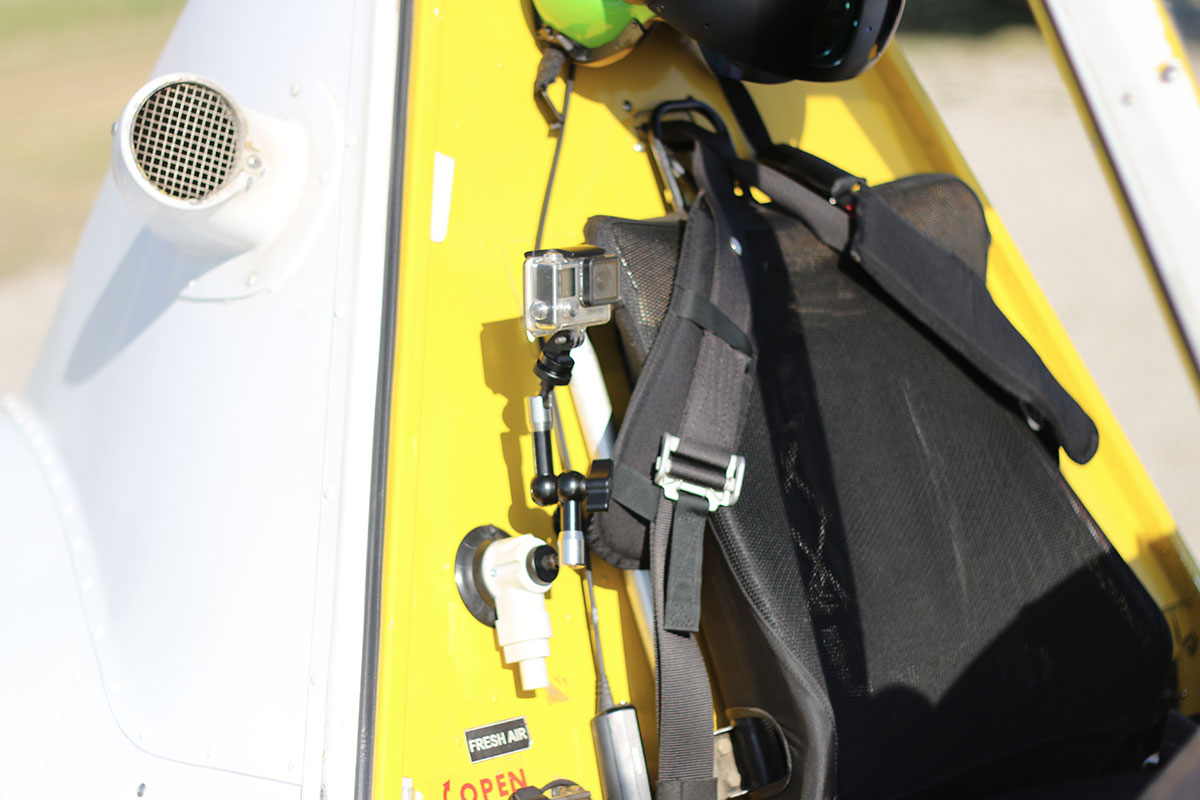 Simplicity, innovation, and quality are just a few words I can use over and over again to describe the mounts that we have received from Nflightcam. The Suction Cup Cockpit Mount as well as the Exterior Ball Head Mount and Strut Mount are all made with the same high quality materials to withstand the elements over time. There is never a question of losing your camera when using Nflightcam mounts and you can be confident you will land with what you took off with. You can achieve any angle in just a few seconds and easily secure your camera for the perfect shot. We often say that if something is time consuming to set up alone, the chances of us using it decrease drastically. That is not the case with Nflightcam mounts. Easy to use, safe for your airplane, and extremely versatile, the Suction Cup Cockpit Mounting Kit is definitely worth checking out.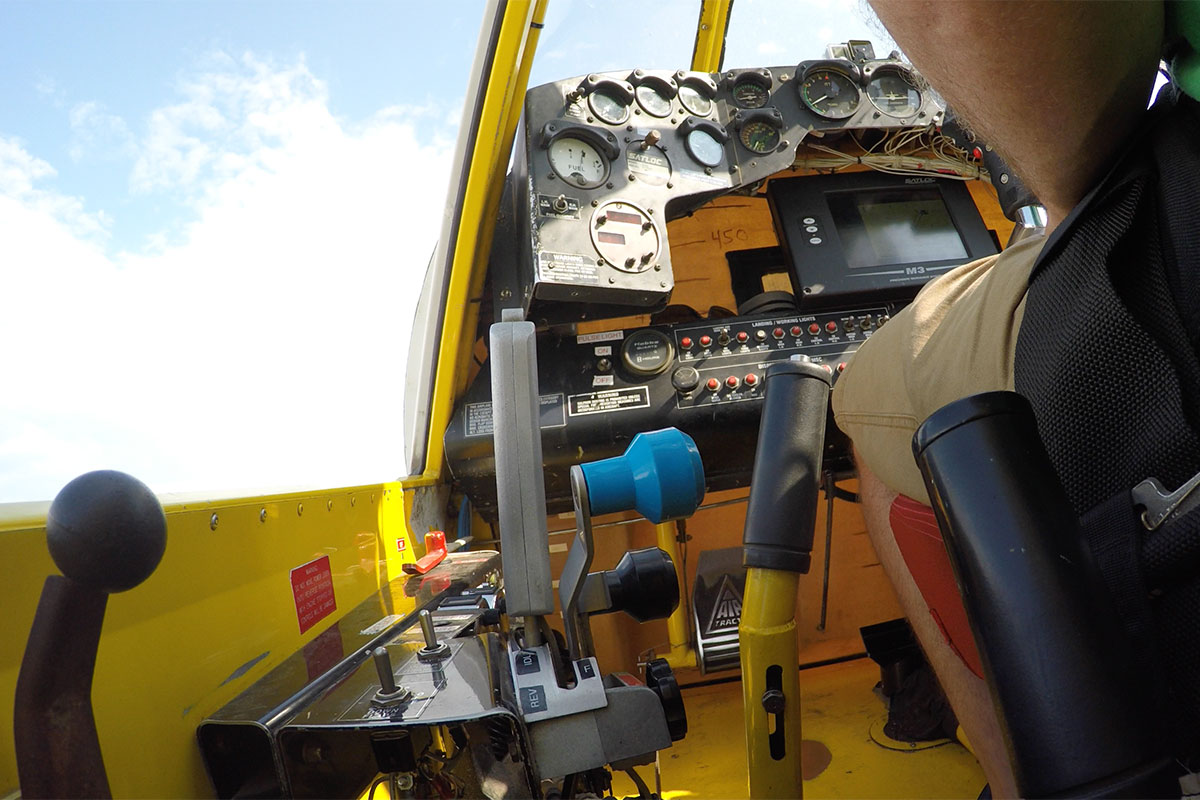 When we are shooting inside the cockpit with the Suction Cup Cockpit Mounting Kit we are also using Nflightcam's ND Filter and Filter housing. The filter housing is really well made with aircraft-grade aluminum, and can be used with any 58mm filter. This setup removes the propeller "noise." The distorted propeller can be really distracting in video and the filter and filter housing is an extremely easy fix! They have different housings depending on the GoPro so be sure to check out their website for the proper housing. We especially like how this filter housing mounts to the outside of the GoPro housing.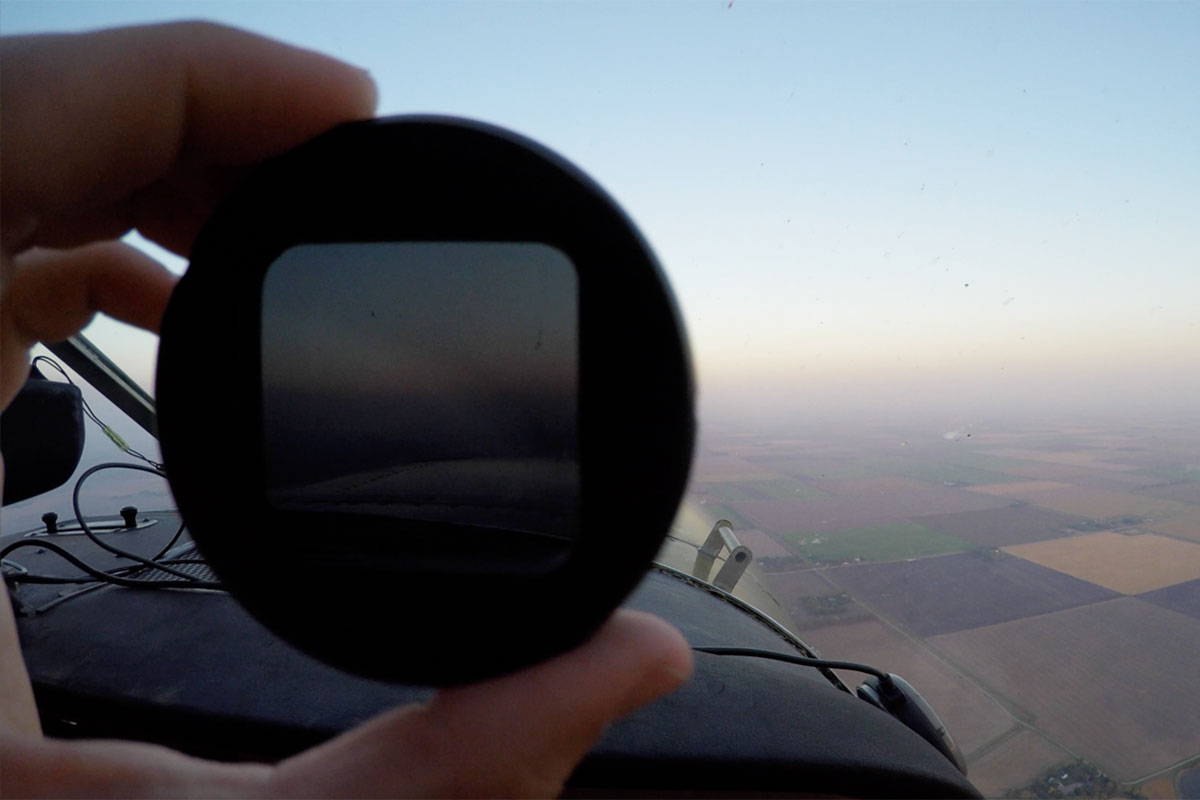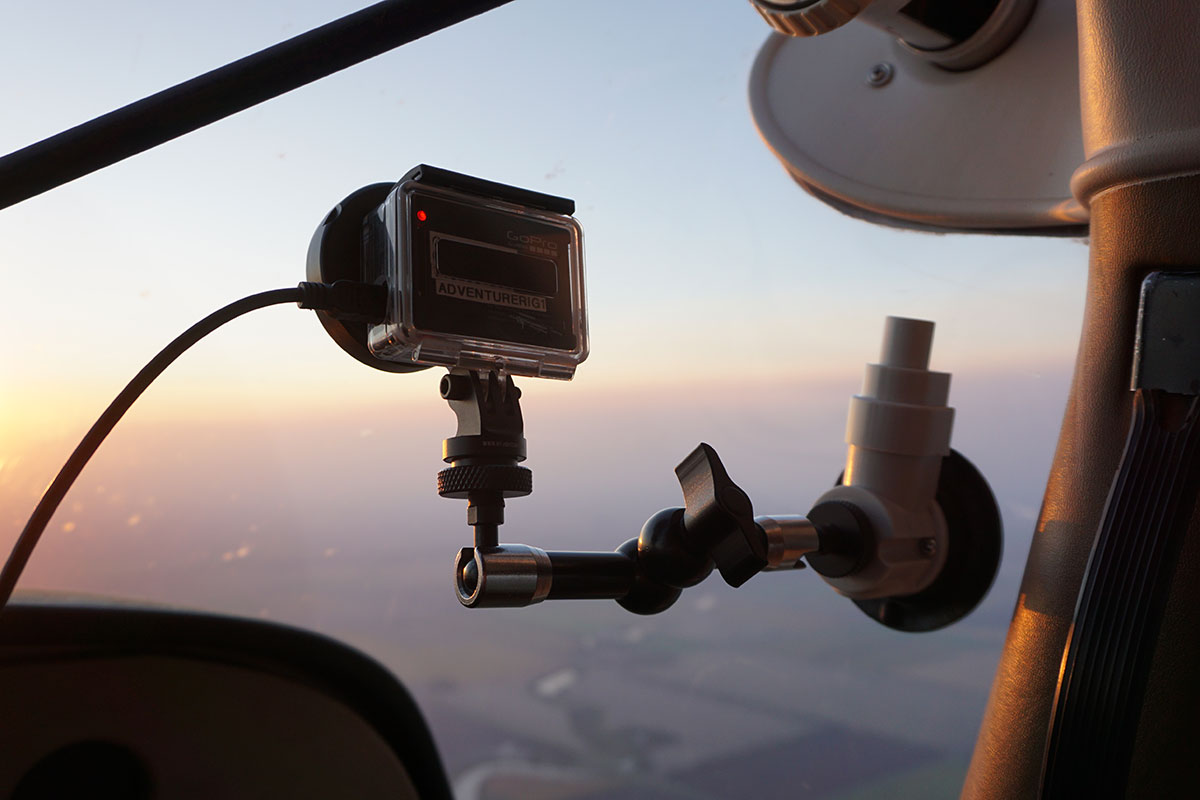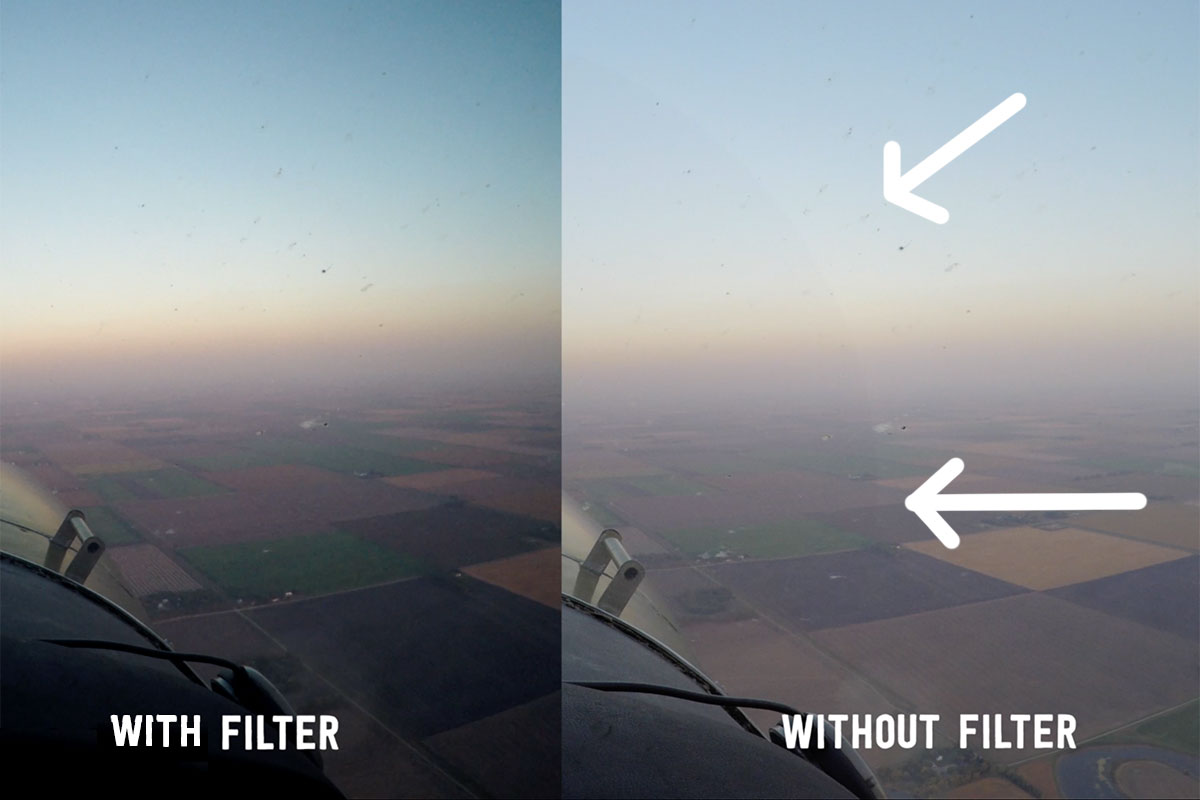 Whether you are looking for a simple GoPro Filter Housing or a well-made mount to capture the perfect shot from inside or outside of your airplane, Nflightcam is the place to head. Not only do we love using our aircraft-specific mounts, we also love adapting them to many other adventures and vehicles!