The Badlands Pro Pant made by Klim are the perfect dual sport pant that not only perfectly houses Gore-Tex; they are made with highly durable materials and strategic venting throughout. I have worn these pants in the cold, hot desert heat, rain, and even a little bit of snow and no matter what, my lower half stays dry.
There are many venting options so when you get into the low valleys from the 12,000-foot mountain passes, you can unzip and let the warm air pass through. When you're at the top of the pass, you can easily block out the cold air by shutting your vents. I love that Klim not only has a venting option on your thigh, but they also have an exhaust. This allows for maximum airflow.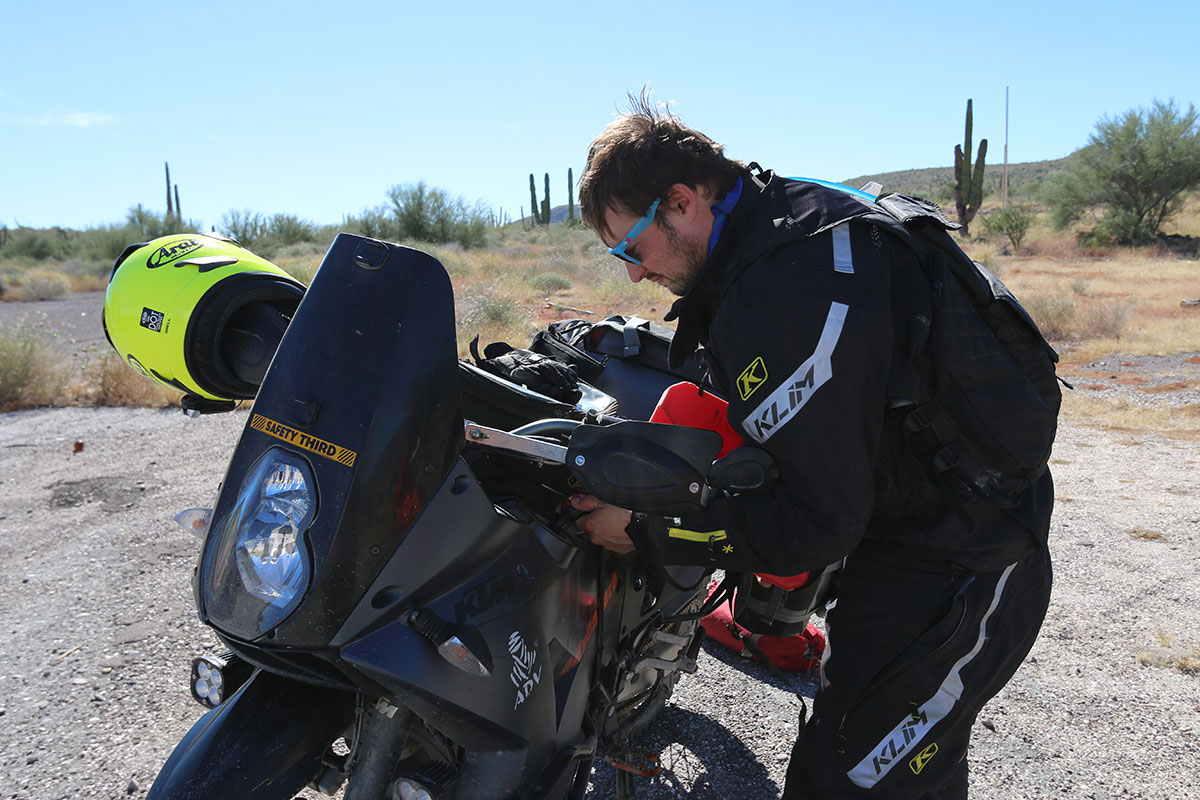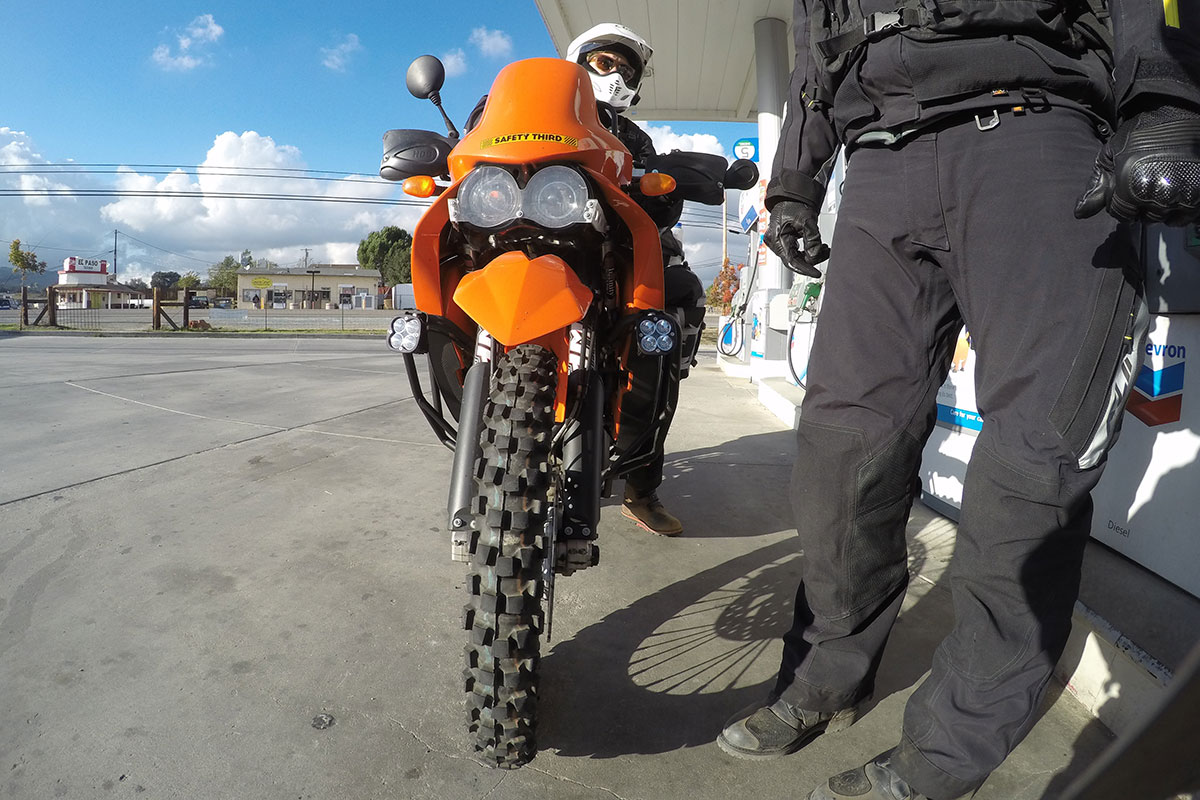 Out of the box, these pants are super easy to just throw on and ride. They don't require a break-in period and even come with pre-articulated knees to better adhere to the riding position. They don't even feel as stiff as a new pair of Carhartts and if you do think they feel stiff, after 20 minutes on the bike they will feel like your second skin (in a good way not in like a way too tight kind of way).
I have the Badlands Pro Jacket and the jacket to pant interface is seamless. On wet rides, you'll be so happy to have a place where your jacket zips into your pants. It will keep water out and keep your jacket from riding up on your back.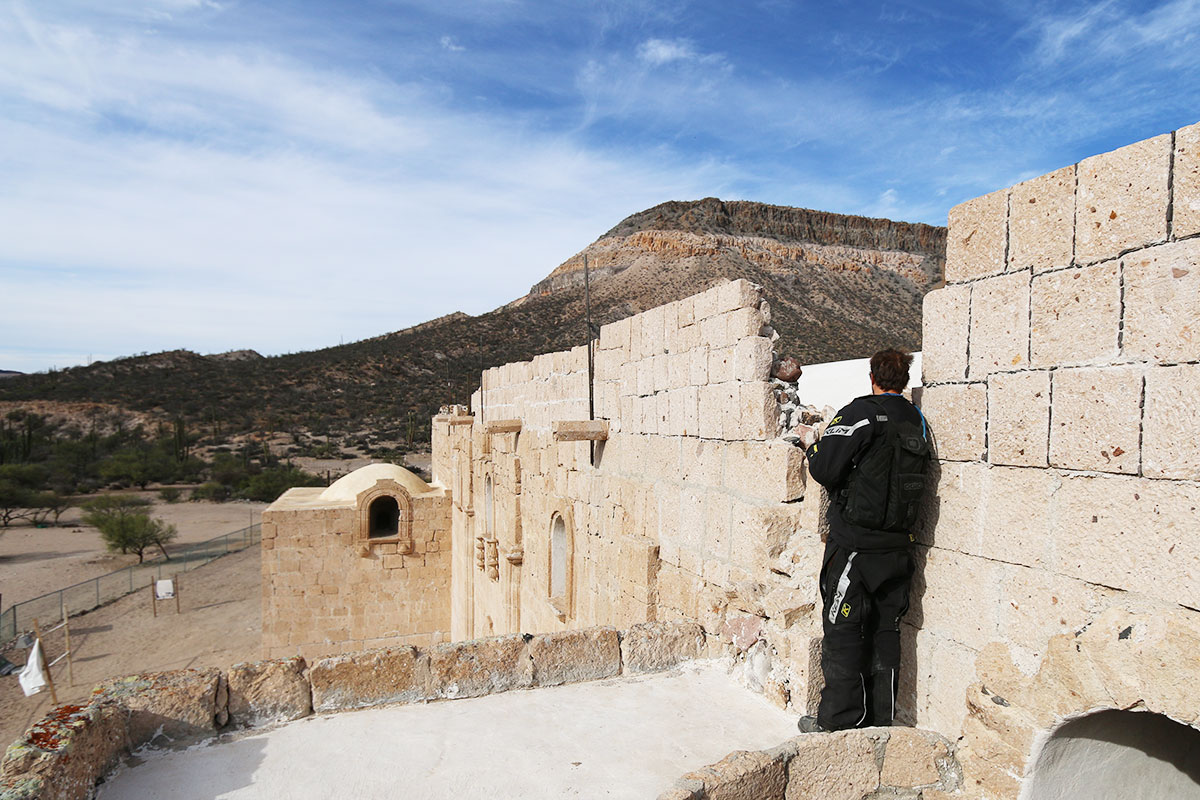 Aside from the bombproof material throughout, the knees have a bit of reinforcement as well as reinforcement on the bottom cuff so if your pants happen to be dragging, they won't shred apart quickly.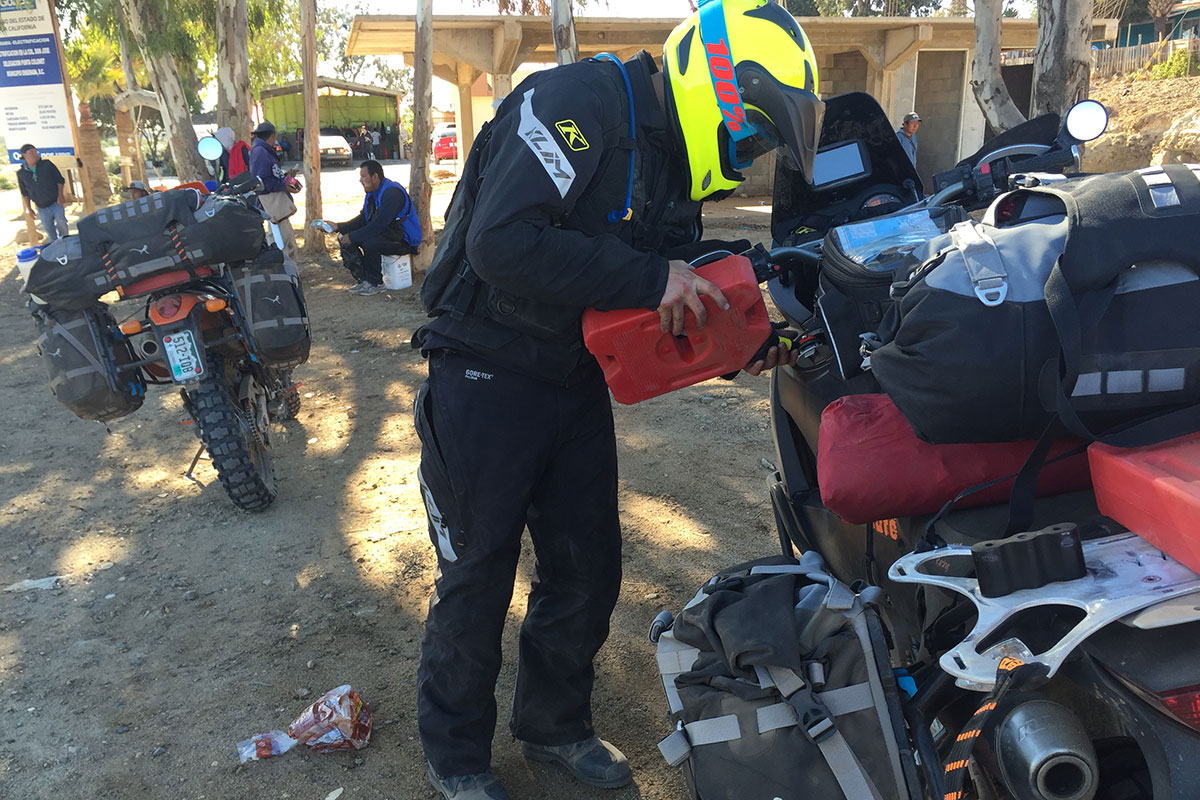 There is tons of adjustment throughout the Badland Pros ensuring you get a perfect and comfortable fit. Klim uses D3O pads in the hips and the knees, which are great to have in case of falls/crashes. The D3O pads are really high quality pads for impact but are not a one and done pad meaning you can fall multiple times and not have to replace the pads. My one and only complaint with the Badland Pro pants is the fact that the adjustable knee pads (basically encaged in a mesh pocket that you can move up and down in the pant and secure with Velcro) fall down into their lowest setting really easily. It's not horribly uncomfortable but if I did fall, they wouldn't perform properly and not to mention, it's just kind of annoying having to fix every night.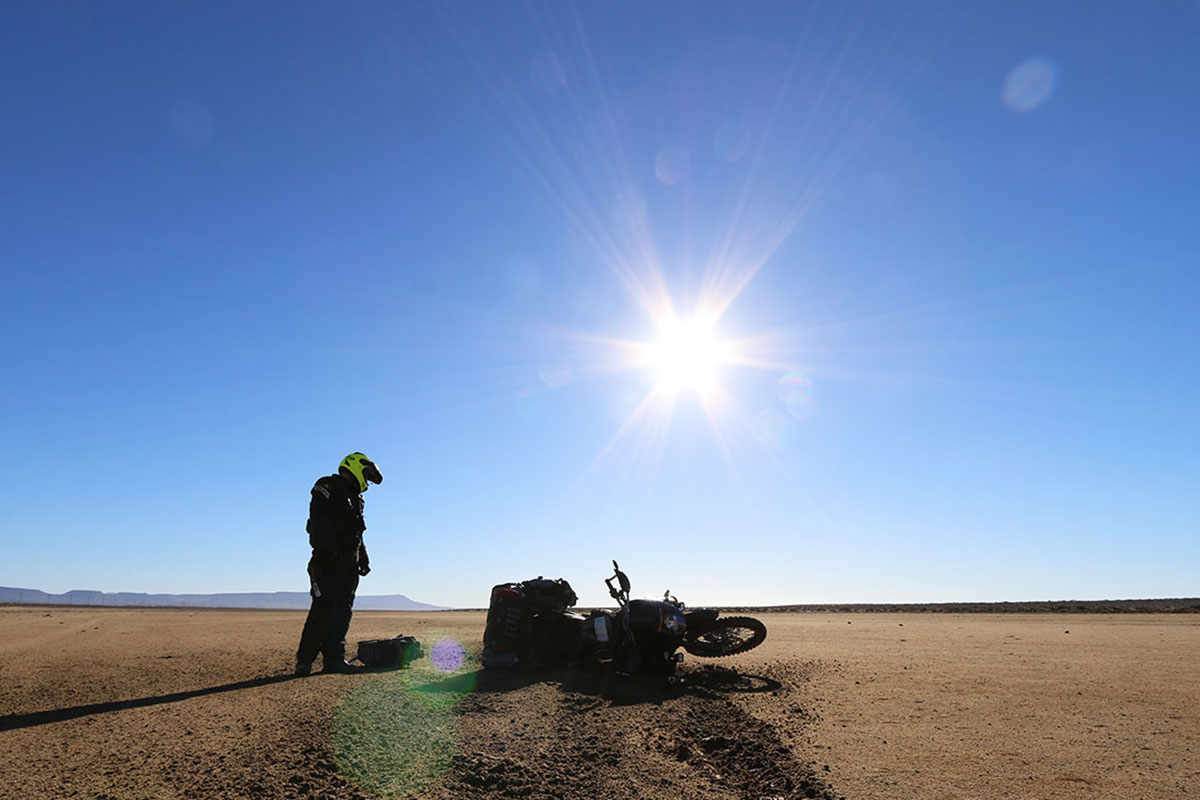 With the durability and high quality of materials used by Klim, I am sure that I will be riding in my Badlands Pro Pant and Badlands Jacket for many years to come. Not only are they amazingly comfortable to wear, they withstand any abuse I can throw at them and keep me dry/warm/cool/vented no matter what environment I'm riding in.