There was one main reason for installing an aftermarket bumper on our tow vehicle, a 2007 Dodge 3500, and that was protection. Of course, we wanted it to look good too so that's why we settled on the Baja Bumper. While we think it is an attractive bumper, it does its number one job well, and that is keep the front end safe.
If you're planning on driving through remote areas, where wildlife is abundant, we highly recommend finding an aftermarket bumper. A lot of people add an aftermarket bumper for looks, however we know that if we were to hit an elk or moose in the remote areas of Canada, we would be shut down for days.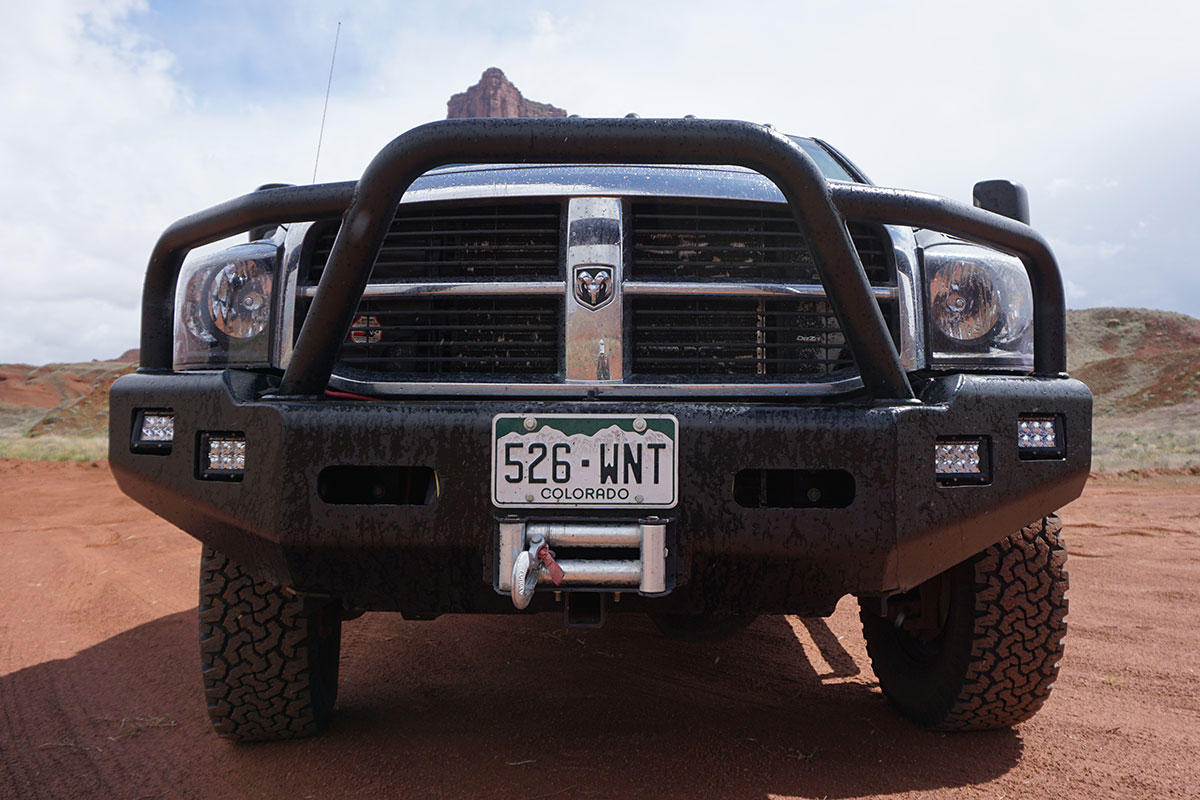 The Baja Bumper by Buckstop Truckware is a heavy duty aluminum bumper that does not add too much additional weight to the front of your pickup, is full of some great features, and is not too terribly hard to install. The bumper (aluminum) weighs in at 100 pounds over the stock bumper. The protection that the bumper provides is a key feature but the bumper also has an enclosed winch compartment, space for lights (customized to your preference), tow hooks, and a front hitch receiver.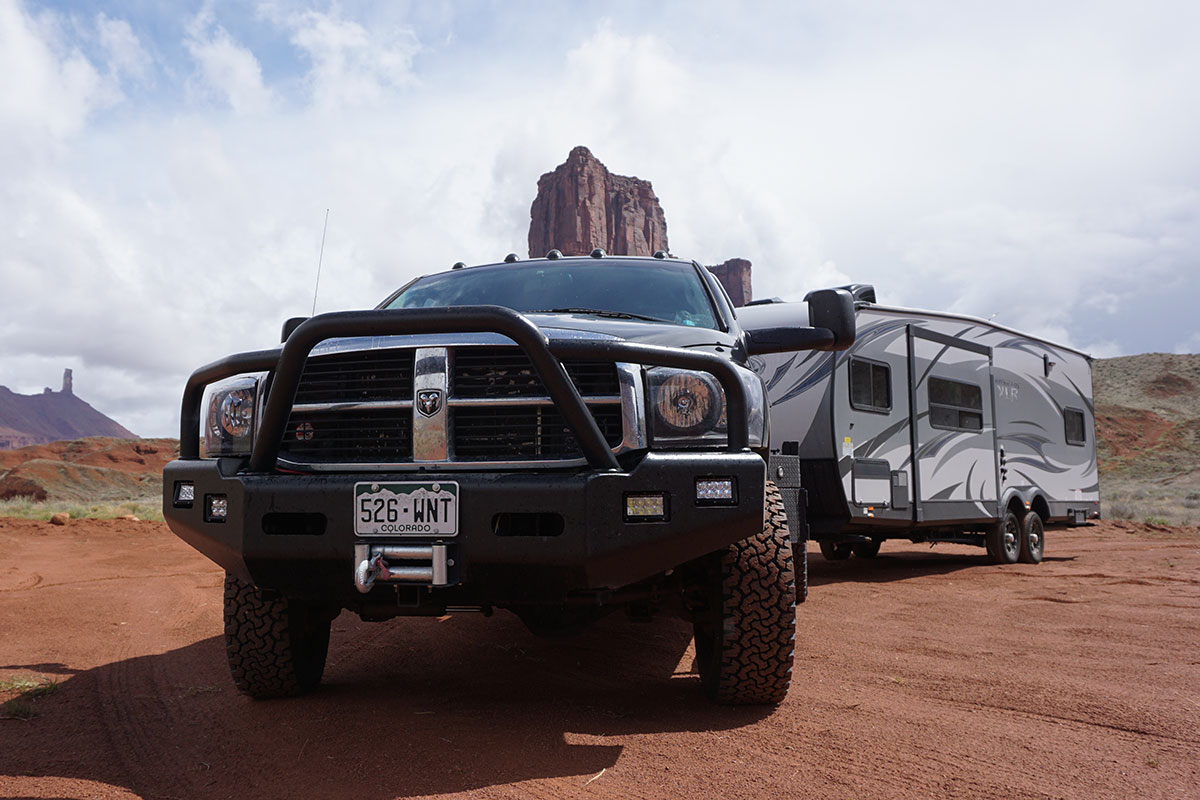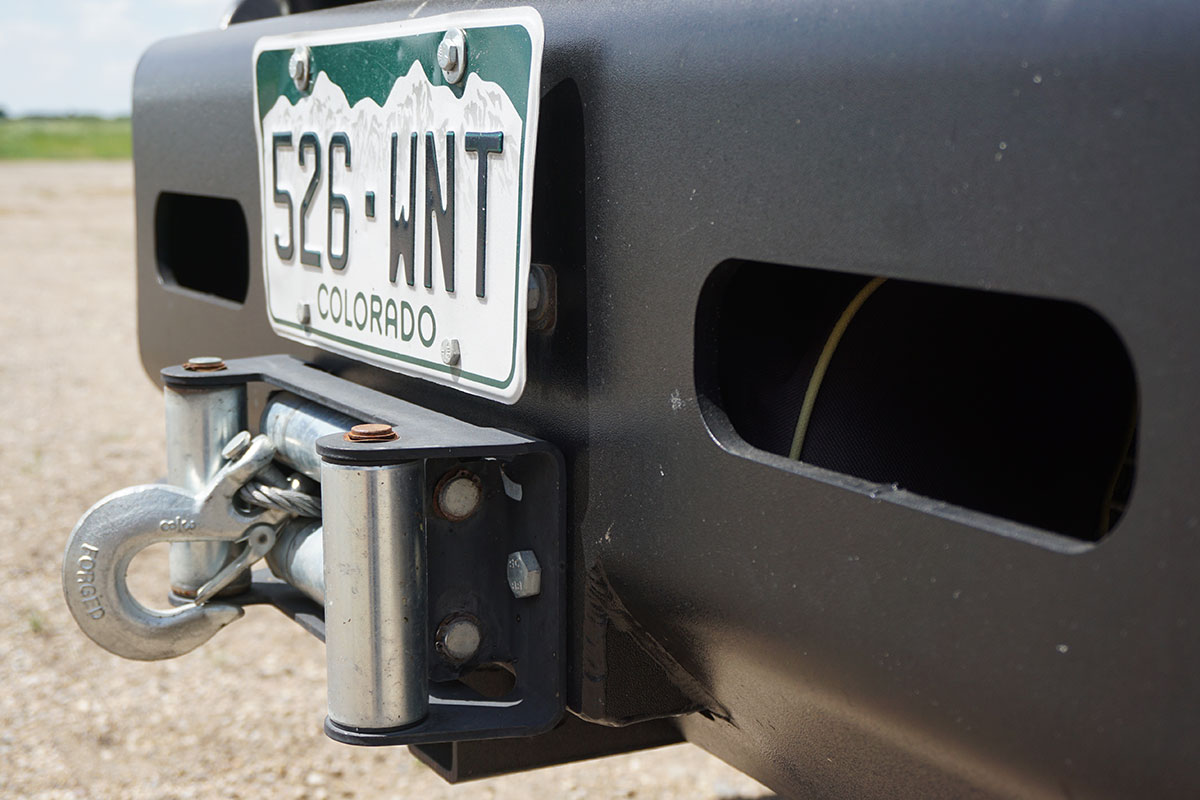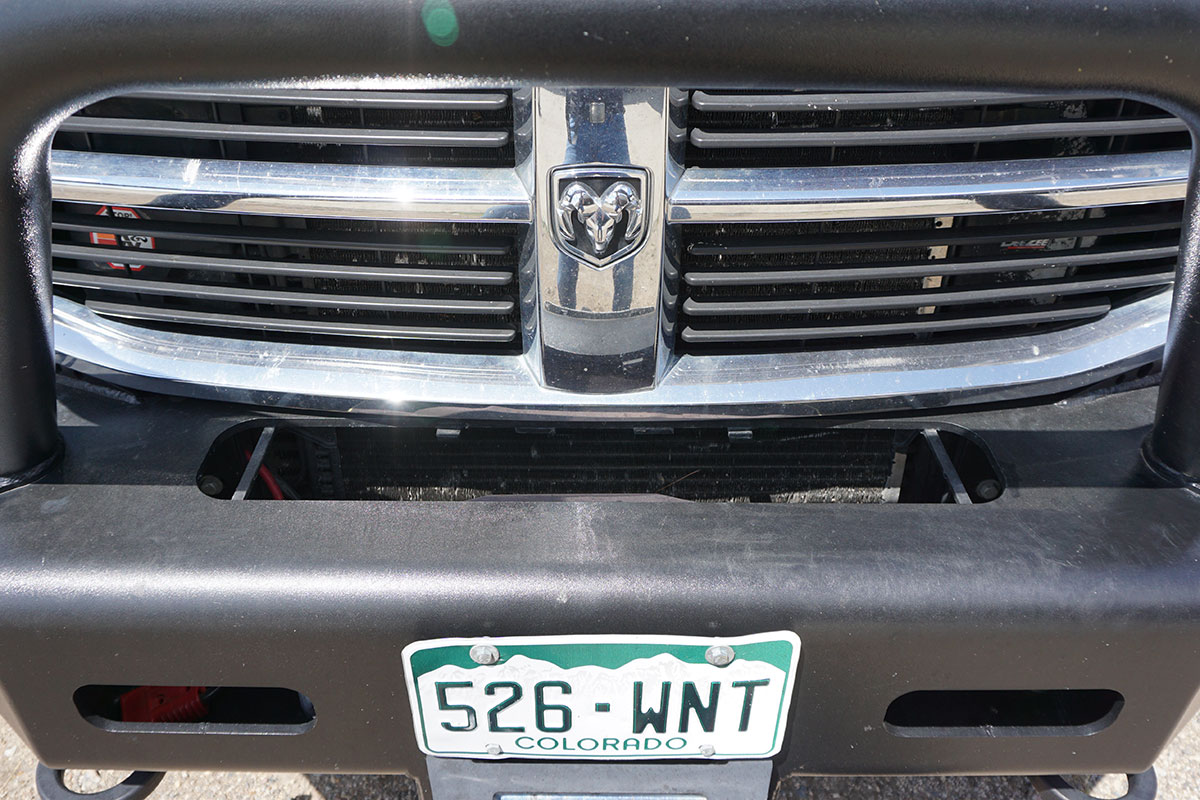 We would definitely recommend checking out Buckstop Truckware. They have different bumpers for different needs. With over 15,000 miles on the Baja Bumper, we can attest to the quality and performance of Buckstop and have been overall impressed with the bumper in general.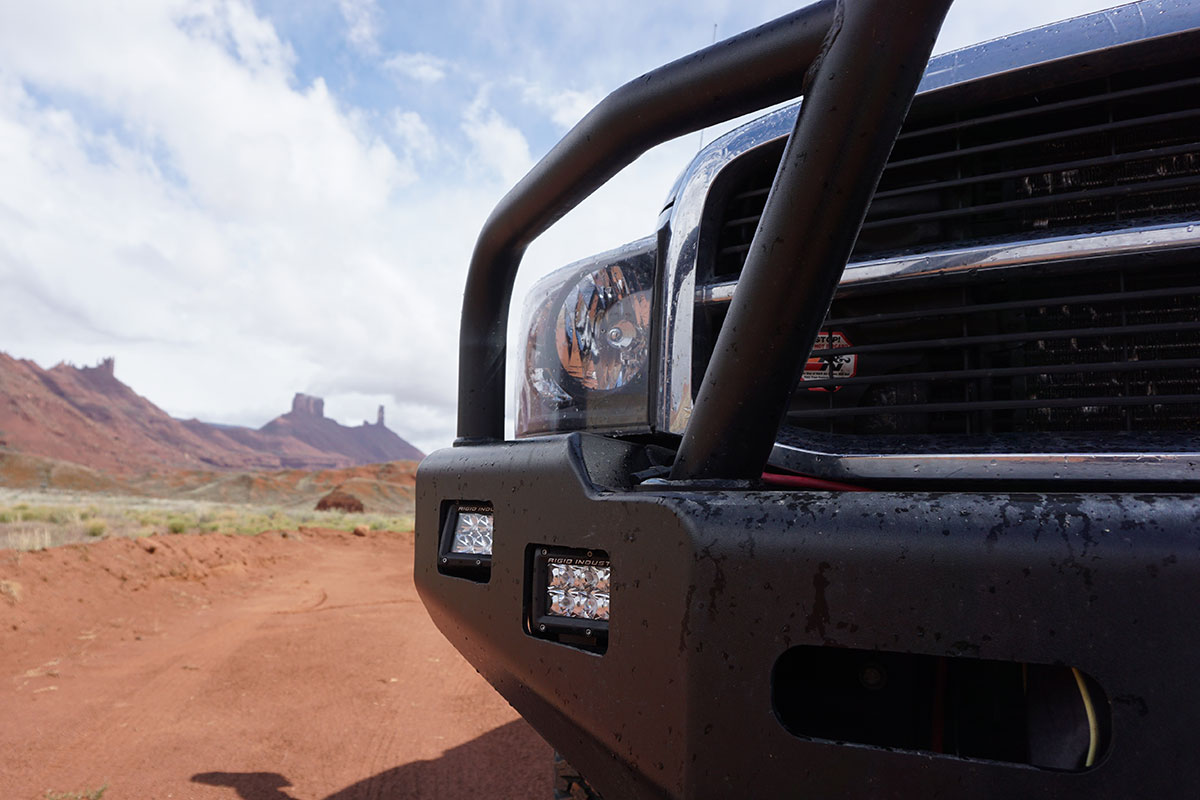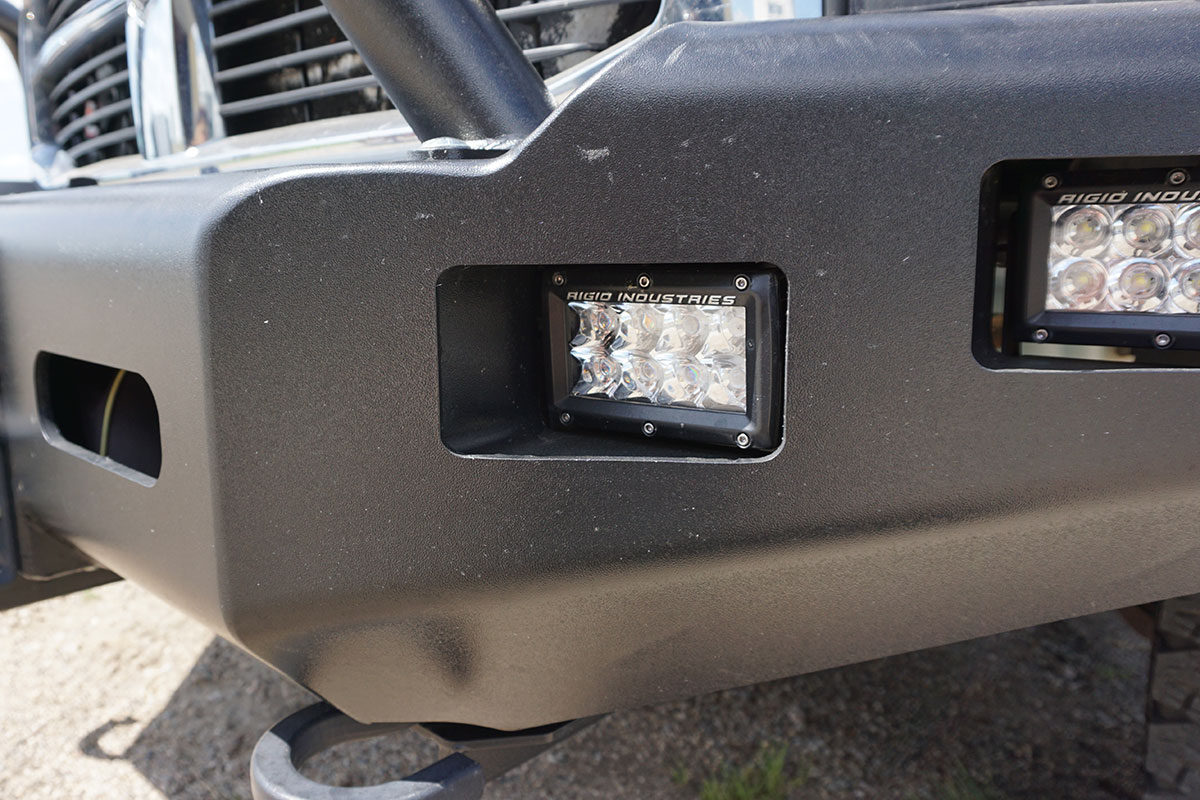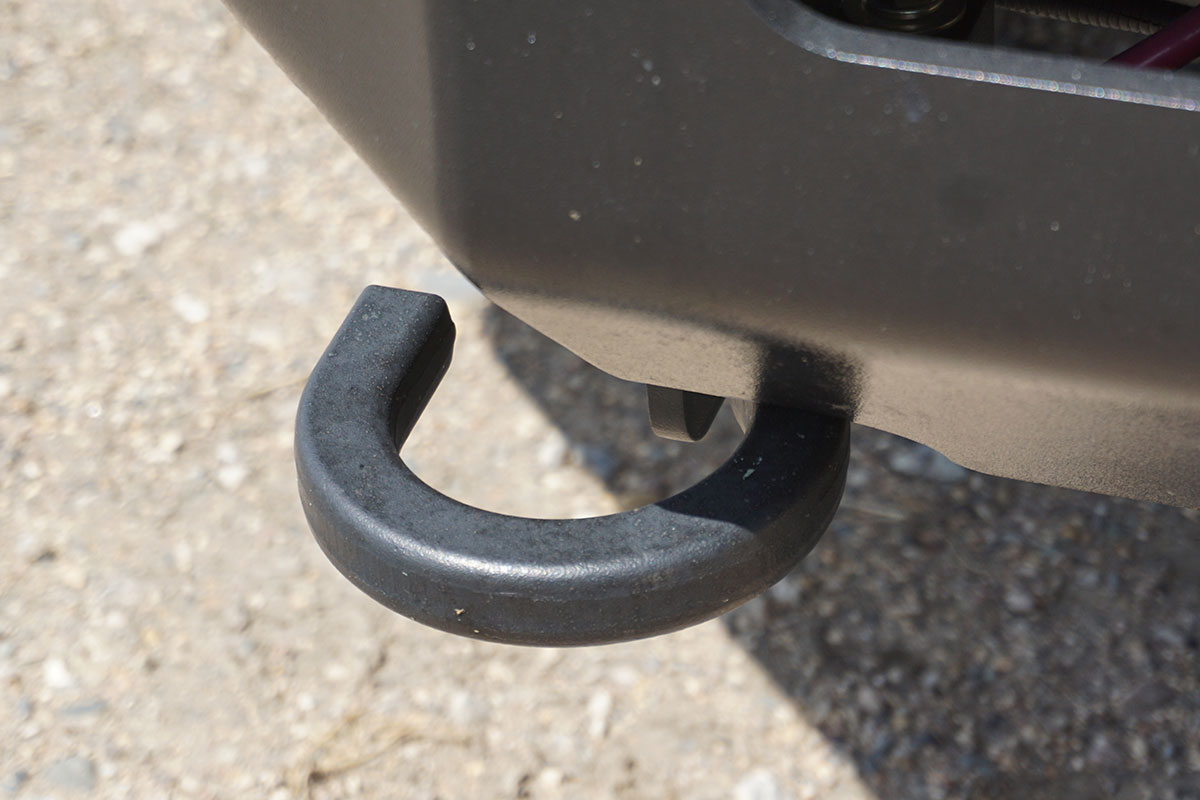 Pros
Looks great
Protects the front on the truck
High quality both fit and finish
Tubing comes off with just removal of a couple of bolts, this is awesome if you are having work done and need to access front
Winch compartment makes for a clean look
Cons
Wish there were more options for lights
The light buckets don't allow for the light to be turned inward at all resulting in lack of light in the center