Finding ski pants that are affordable, well fitting, flattering, and insulated can sometimes be a struggle. The Clara Pants by Orage are everything I need and more and I can look good out there too which is always a bonus. These insulated, DWR coated pants keep me warm and dry no matter what conditions I find myself in.
The biggest struggle for me when it comes to ski pants is finding the perfect fit. The mediums are often perfect in the waist but come up way too short and make it look like I'm waiting for the great snowmelt of 2018. Larges are often ok in length but a little big in the waist. I don't mind looking flattering out there as well and trying to pair that with a normal looking fit, that can be almost impossible. I've finally found my match when it comes to pants that fit with Orage. These Clara larges are long enough, not overly baggy or big in the butt, and fit my waist. They even have adjustable tabs on the side of the waistband so I can really dial in that perfect fit and feel.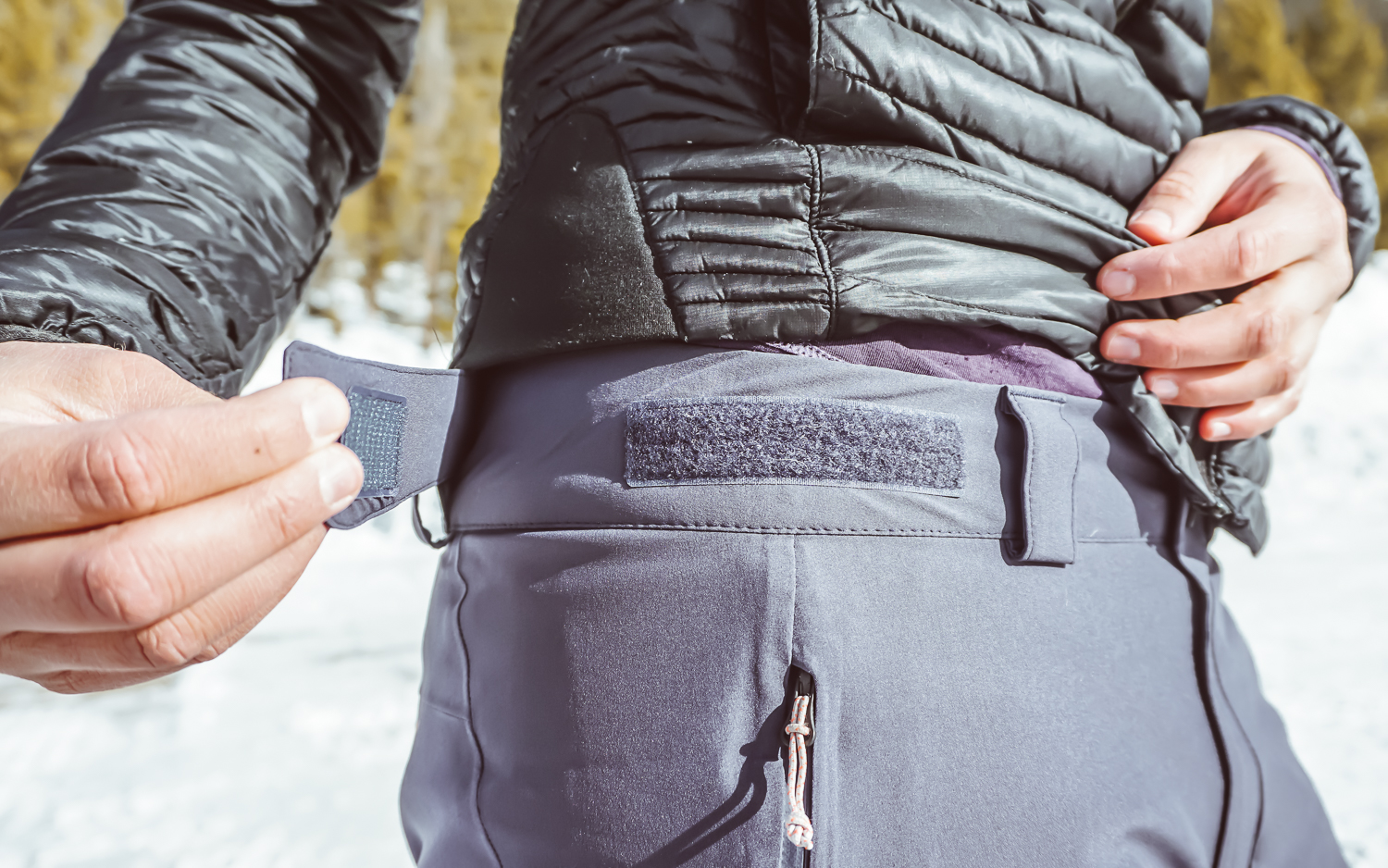 Another point regarding fit that I like about these pants is that the waistband is raised in the back. This not only prevents snow from getting down my pants on pow days (or when I fall) but it also keeps my pants high and my butt crack out of view. The four-way stretch fabric is a huge bonus in ski pants as I feel like I can move no matter what.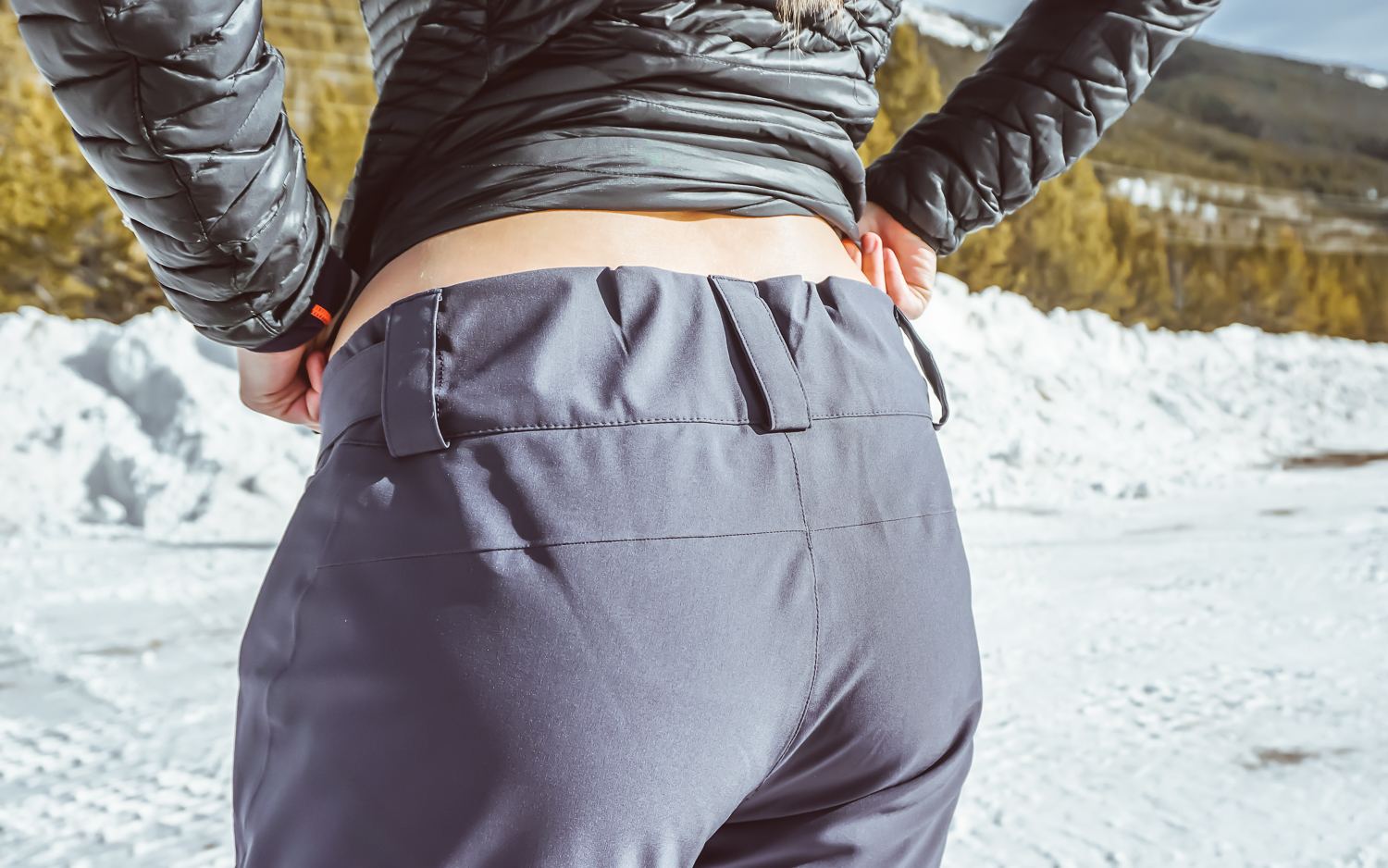 If it's not about 40 degrees out when we are skiing I tend to be on the cold side. Having the 60 grams of insulation is key for keeping me warm no matter the temperature. These are also offered in a non-insulated version so if you'd rather have only a shell that is an option!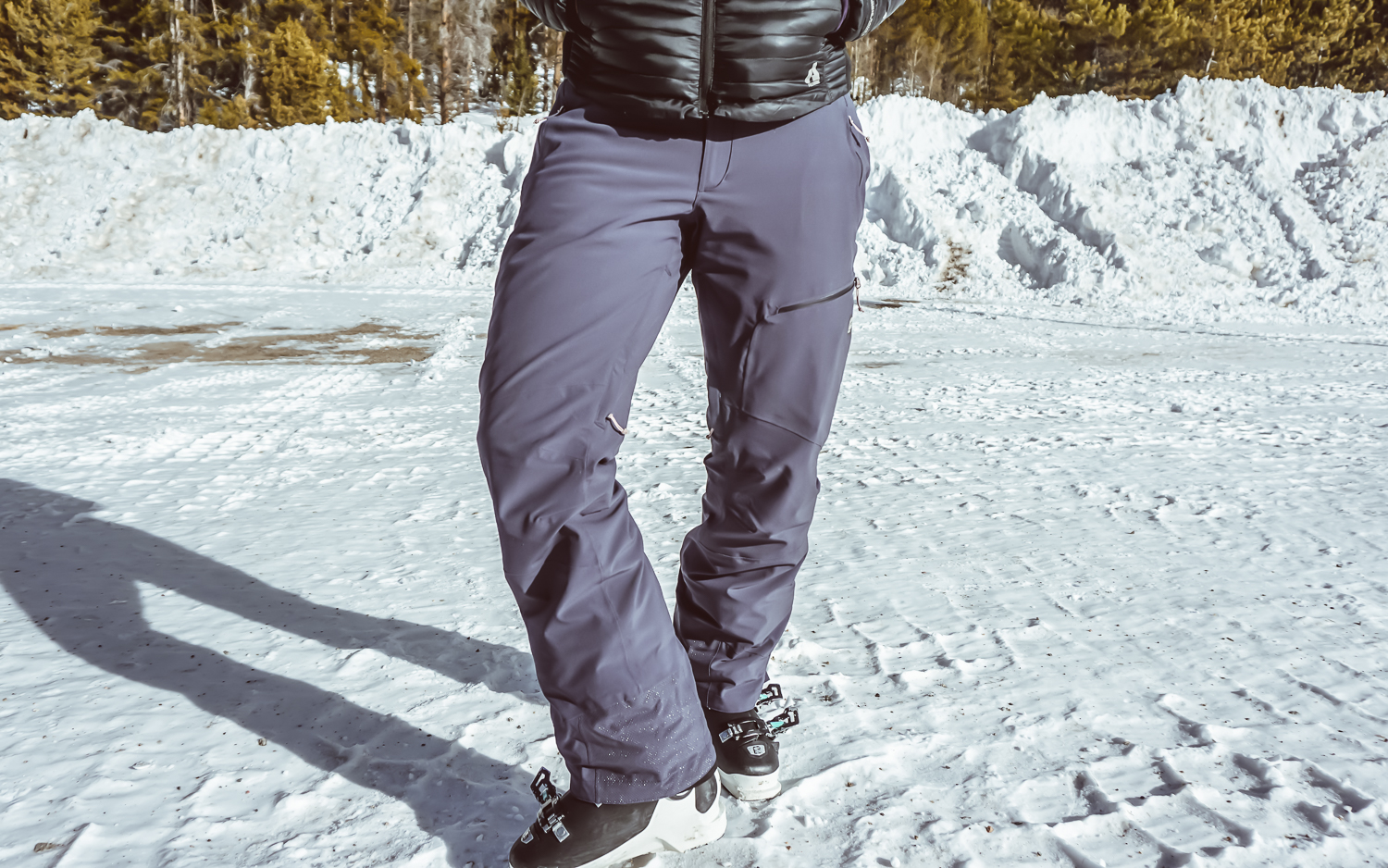 I know it seems like a very small point to mention, but I love the pocket situation on the Clara pants. I don't usually use the hand pockets on ski pants but if you do, these ones have zippered closures. I really love the one pocket that sits on top of my left thigh. It also is a zippered pocket that is perfect for carrying my phone. I think it's a waste if there are pockets on the butt and can sometimes be really annoying on a chairlift. These pants don't have any there, which is great.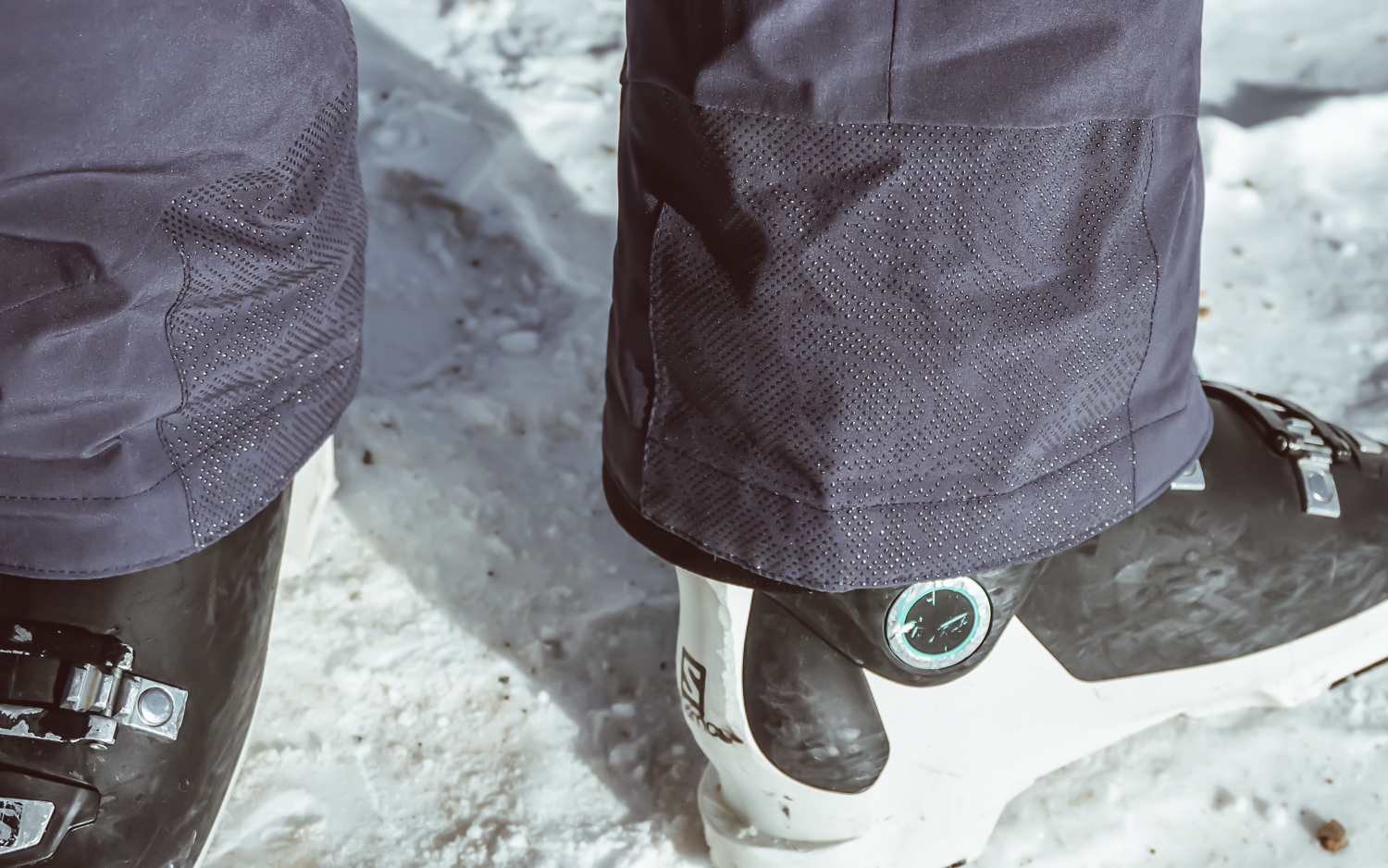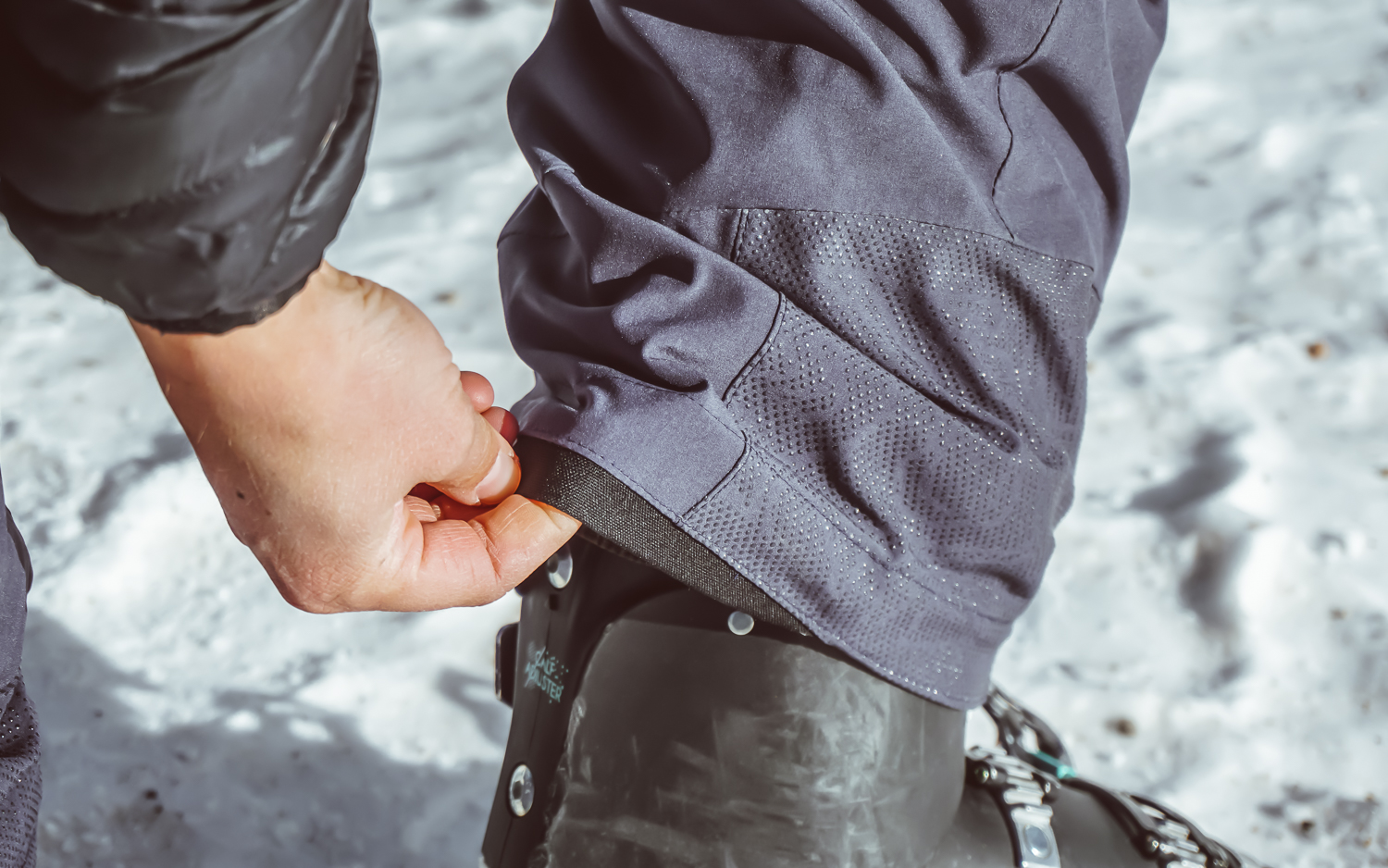 If you're looking for a ski pant that you can move in, stay warm in, and still have money left over at the end of the day for an après hot chocolate (they're expensive) then be sure to check out the Clara Pant by Orage. Paired perfectly with the insulated Cath Jacket, I'm set for the season no matter what kind of conditions we'll be skiing in.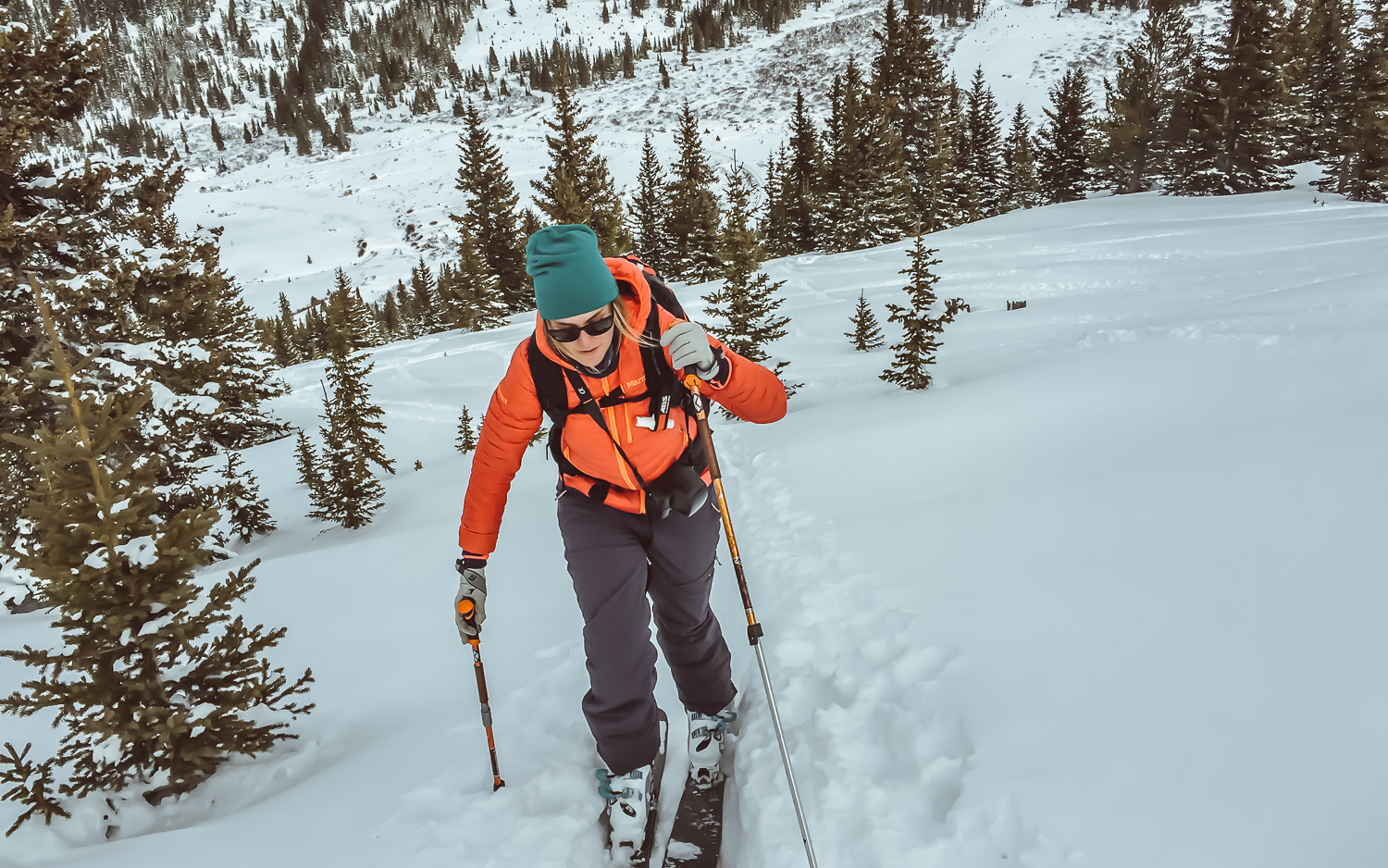 Pros
Really nice fit
High waist band in the back is extra protection on pow days
Sweet thigh pocket
Insulated but don't feel like I'm wearing huge, insulated pants
Really nice guards on the ankle cuffs so I don't rip the pants up with my ski edges
Cons
Doesn't feel (keyword) like the most durable material but have held up to a lot of abuse without incident