I'm convinced the Launch Jersey by Pearl Izumi makes me faster. I just can't decide if it's because of the sweet graphics or the amount of airflow I get through the jersey. It's probably a combination of both and I'm not complaining. I really like that Pearl Izumi is making gear that feels good but looks good too. Fully functional, yet I won't look like a total goober if I don't change my shirt before grabbing ice cream at Louie's after a ride.
The Launch jersey is the perfect warm weather jersey and will keep you comfortable throughout the day because of the immense amount of breathability. You can kind of tell in the photo below that the back is a bit bigger of a mesh than the front and that really helps with air flow whether you are wearing a hydration pack or not.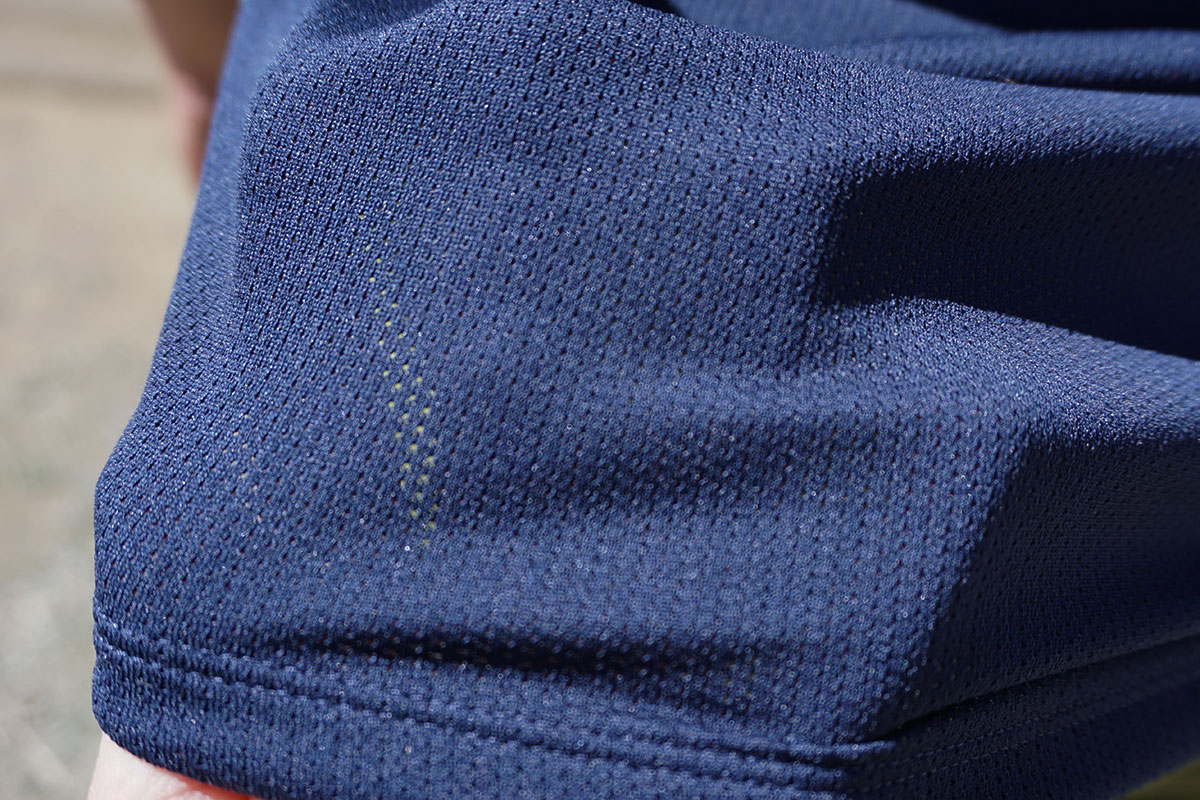 Aside from the ability of the Launch jersey to keep me cool, the fit adds to the comfortability of the jersey as a whole. I'm 6'0 tall and about 200 pounds and a size large is my go-to for almost every kind of top. This large is not too tight but definitely not baggy. It won't restrict movement although I have noticed in my shoulder region that I can sometimes feel the jersey. I don't think it's too tight but I do think it is on the verge of being too tight. I will say that I think I have maybe average-large size shoulders so if you have smaller shoulders, this definitely won't be an issue.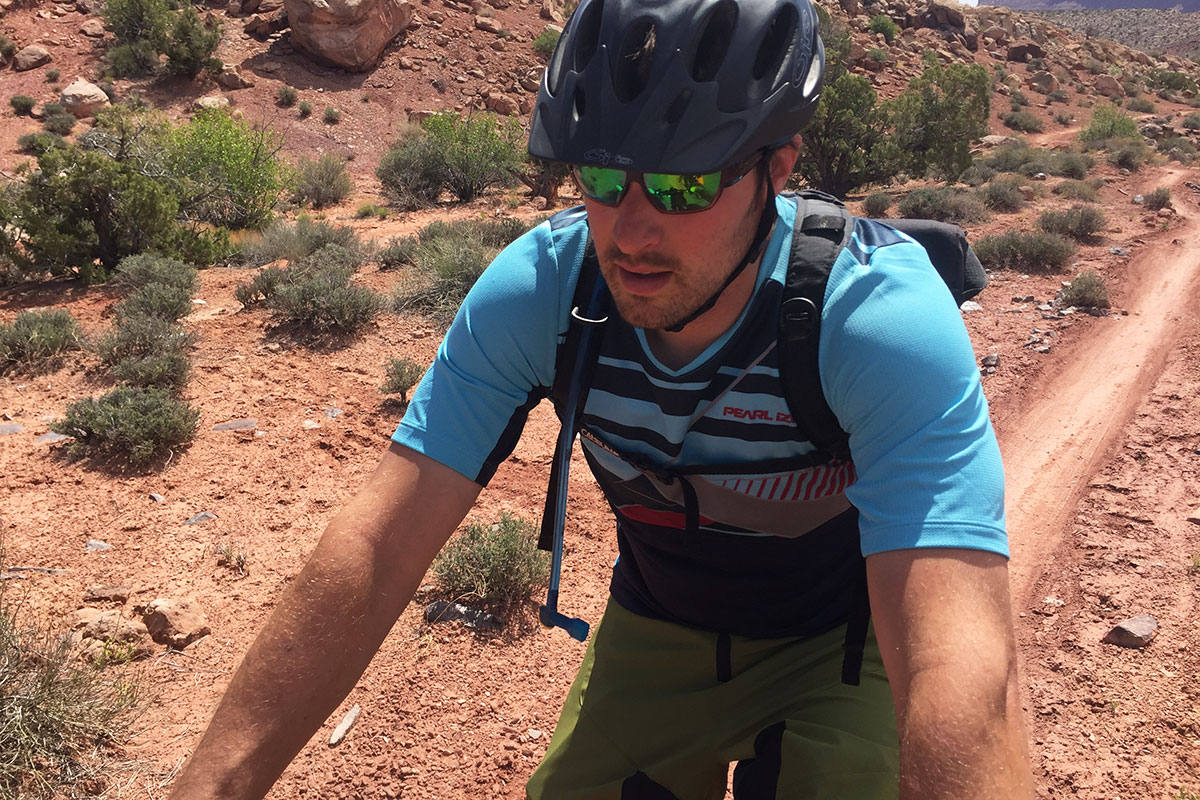 I normally wouldn't notice a feature like a v-neck and if I did notice it I would probably be indifferent about it. With this v-neck I really feel like it helps keep the jersey in place and allows for all-day comfort in the neck region. I have found in other jerseys that sometimes the neck can get pulled back with my pack but with the v-neck design it really eliminates any chance of that.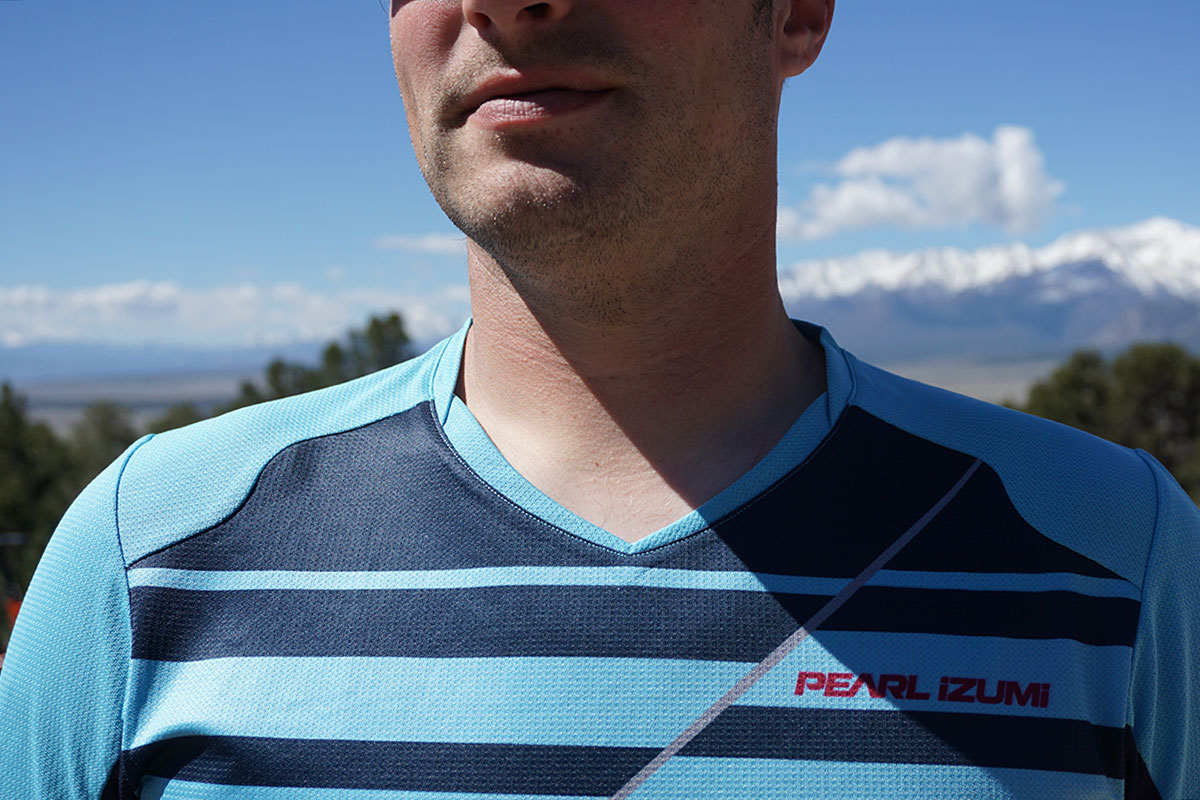 Aside from a great fit and amazing level of comfort, the Launch jersey is one I would definitely recommend if you're doing some hot weather riding. It allows for an impressive amount of breathability and looks good at the same time. While it's a fairly simple jersey (no pockets) if you are like me and find yourself always riding with a hydration pack, it's the perfect option for a new stylish jersey. I personally wear my Launch jersey over my Bib Liner Shorts and with my Elevate Shorts all by Pearl Izumi. I couldn't recommend a more comfortable combo for whatever adventure you may be heading out on on your bike.