The Spindrift Goggles by Native are a large goggle with a stylish frameless design. The Blackjack with Dark Gray Lens color way gives these the ultimate blackout look so you can look as sleek as you feel. I was really trying to get on the over-sized goggle look train with these but I think my face is just a little small for these. I mean don't get me wrong they look amazing! However they do feel a bit large.
With these being such a large goggle and something I'm not used to, the field of view is amazing. They offer an amazing wide view so you'll be able to see what's going on around you without distractions. I have noticed (and maybe it's because my face is a bit small) that the lower portion of the goggles is extremely visible. It's constantly in my view, which gets a little frustrating after the 2nd run.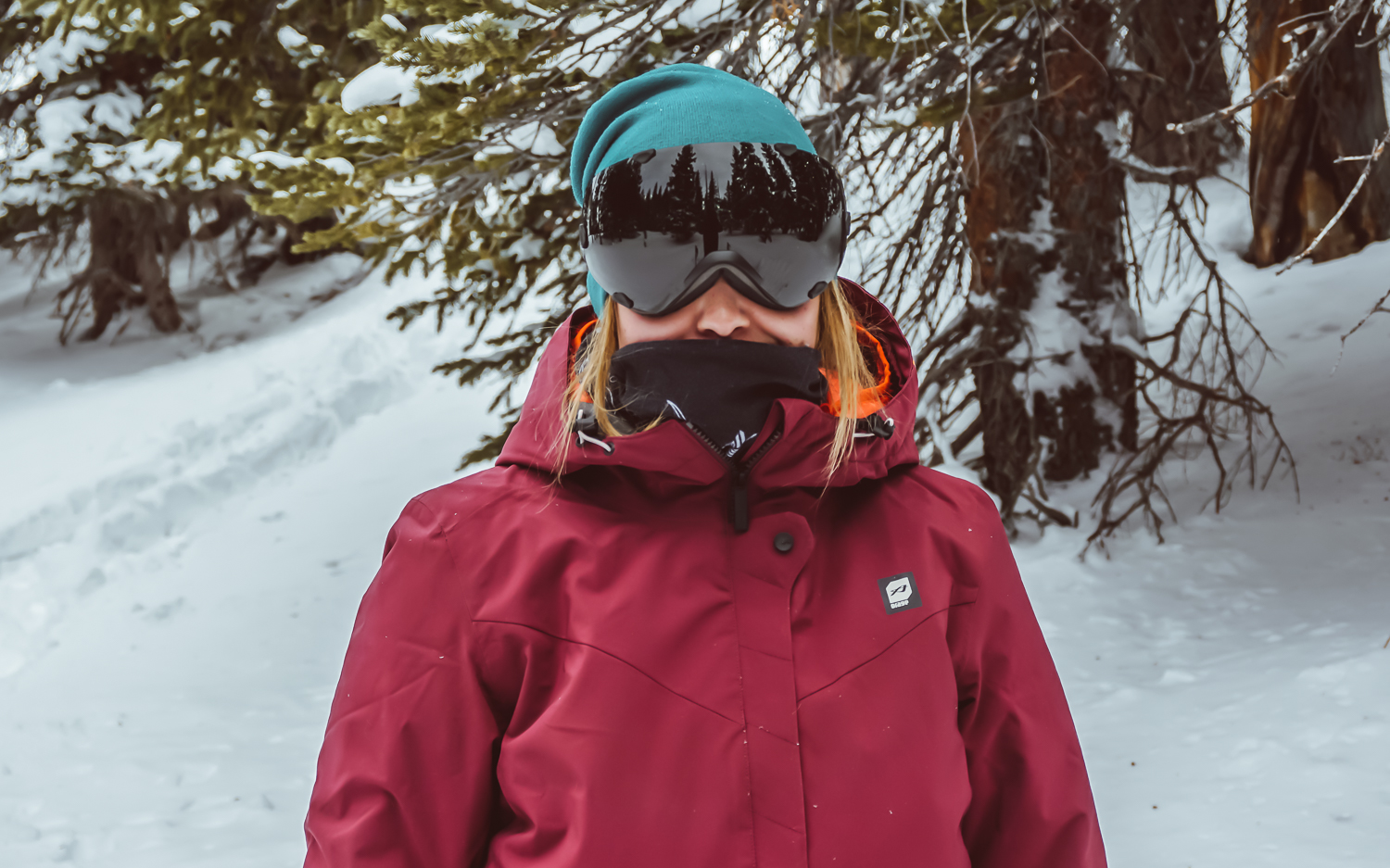 Notably, the face foam is extremely soft up against my face and doesn't itch after many wears. The nose bridge is also designed so that it won't cut off your nasal airway. Breathing while skiing is always a good thing and no one wants to share the lift with a mouth breather!
The Spindrifts come with two lenses – one for sunny days one for cloudy conditions. The Dark Gray Lens is perfect for bright sunny days and one thing I like about this lens is that while it looks super dark (ninja style) it is not horrible if the light gets flat when the sun goes down. It's a fairly versatile lens for how dark it appears. The amber low light lens is great for flat light days or storm days and will increase contrast so you can see where you're going.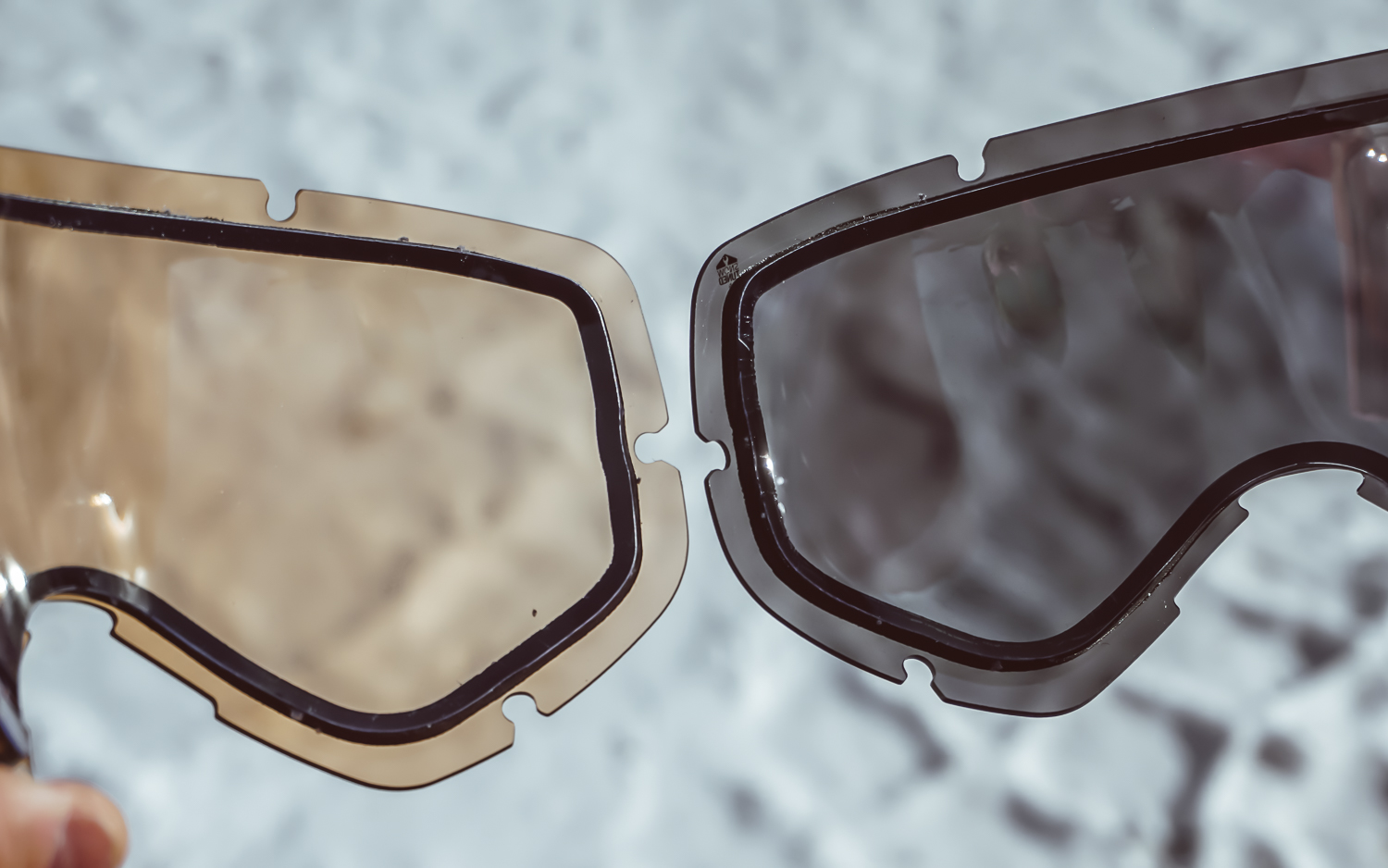 I'm extremely jealous of Tyon's Dropzone Goggles that have the quick change lens system. If I'm honest, I really don't like the lens change system on the Spindrifts. Not only is it time consuming (my fingers freeze when they're exposed to cold air even if for only a few seconds), but the little tabs are really hard to spin open! I think by now you get the fact that I have sensitive hands. I think Native was trying to make them small and unobtrusive and in doing so they're a bit hard to move. I do believe that it's a tradeoff that would be hard to get around – either you get a framed goggle with easy to change lenses or a frameless style with lenses a bit harder to switch out. I would much rather go with a framed goggle and easy change lens system.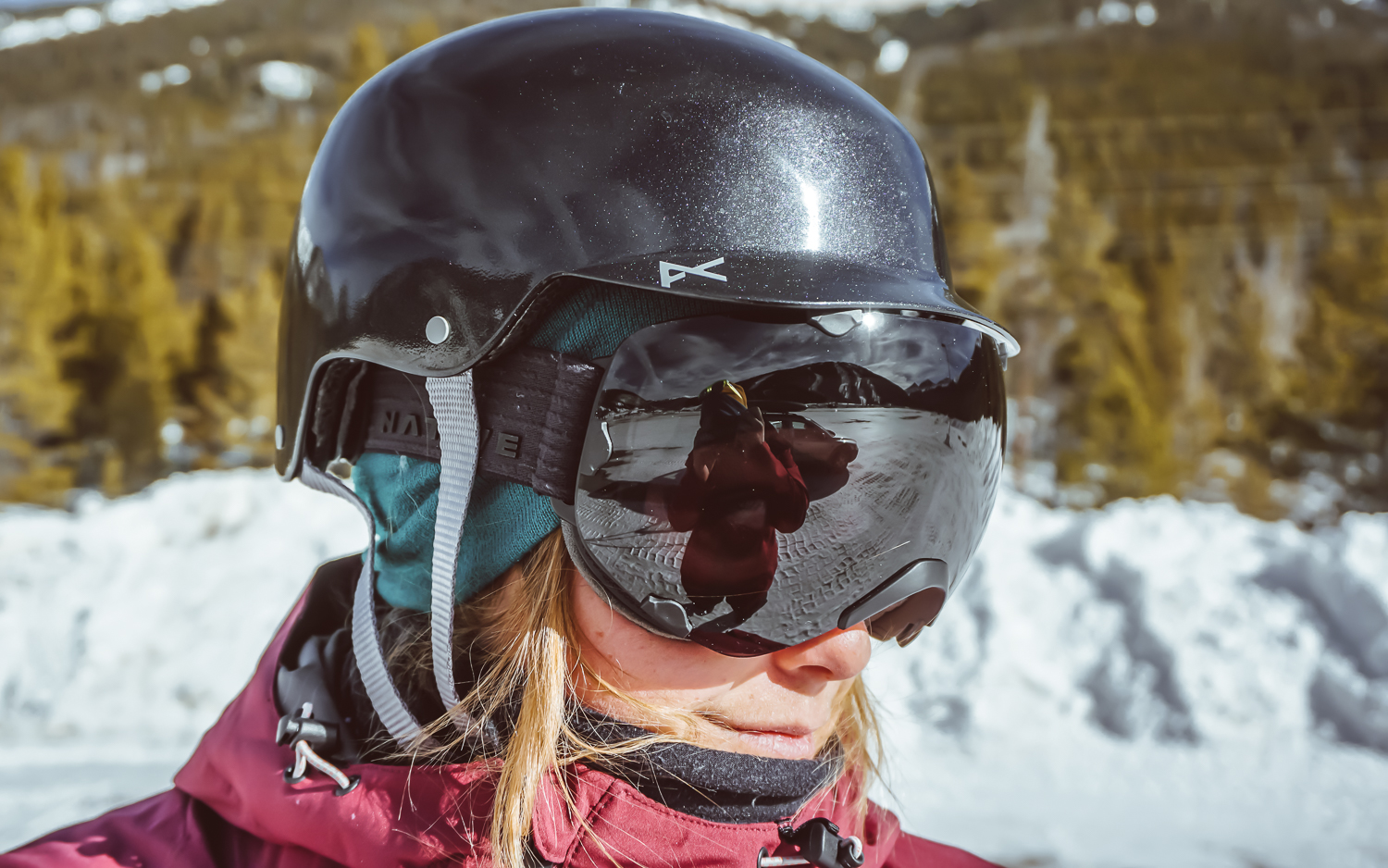 Another downside worth mentioning is the anti-fog coating on the interior of the lens. I think it's great that Native is doing something to combat the widespread goggle-fogging problem that we all succumb to, but in my opinion the anti-fog coating is not the right answer. The reason being is the fact that you cannot wipe the interior of the lens if it is wet. If you do wipe it, the lens/coating will scratch horribly (unfortunately know this from experience). If I fall on a pow day, sometimes my goggles either come off or fill with snow and if that happens, you are stuck with snow-filled goggles. With other goggles, you could wipe the snow out and be on your way. With these goggles, you can't do anything and if it's cold enough, the wet layer inside your goggles will freeze and then you're really out of luck. This poses a big inconvenience no matter where or what kind of skiing you are doing. In the backcountry this could create a huge problem!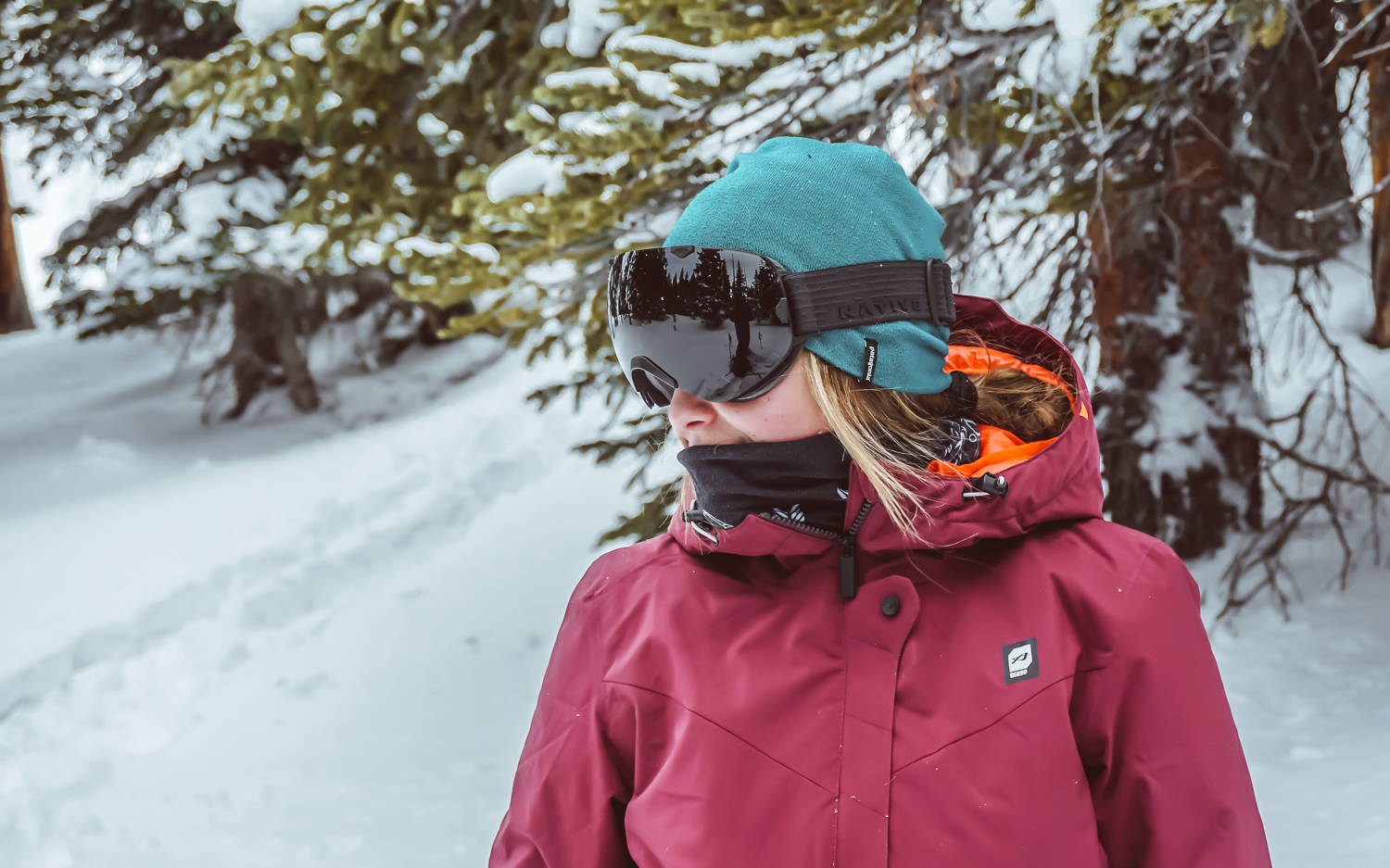 Overall I know this sounds like a negative review but it's more about personal preference. I know now that I'd choose a framed goggle over a frameless and also that I should stick to small to medium sized goggles. The Spindrift is a great option if you're looking for a frameless style goggle for a large sized face. Of course, with the Native name you are not only getting a quality product but also a company that stands behind their gear. The Native Lifetime Warranty is definitely worth reading up on before you choose your goggle brand. Native goggles not only come with a nice soft case but also a hard case, which we absolutely love. The hard case ensures you can protect your investment! If these don't strike your fancy, be sure to check out these other Native goggle reviews we've done.
Pros
Comes with a hard and soft case
Comes with two lenses - one for sunny days, one for cloudy days
Hypoallergenic face foam and a nice and wide nose bridge
Look very stylish
Great field of view
Cons
I don't like the lens change system
Anti-fog coating on the interior lens can cause problems
I seem to be able to see a lot of the bottom of the goggle (but probably has something to do with the fact that these don't fit me very well)