Whether you're slicking the streets of New York City or shoveling the sidewalks in your one-stoplight town, the Helly Hansen Svalbard Parka is the perfect layer to have in the winter to keep you warm, dry, and stylish. Primaloft insulation throughout, Helly Tech fabric, and the faux fur hood are all features that play into the ultimate warmth you'll have when you wear this jacket. While this is not made for skiing and I probably wouldn't ski in this jacket, it still embodies many features that one would find in a technical ski jacket.
Something that I really love about this jacket is that it's going to keep me warm and dry in the most inclement weather out there but I won't feel constricted or like I'm wearing a giant puffy jacket. It's generally lightweight insulation but still extremely warm. The insulation is slightly reduced in the arms vs. the core of the jacket.
Since Helly Hansen has been making technical outerwear for so many years, it only makes sense for them to create more lifestyle pieces while implementing the same goals as with their technical pieces. Built with Helly Tech© Protection fabric, the Svalbard is waterproof, windproof, and breathable. It also utilizes a fully seam sealed construction and is treated with a DWR (durable water repellency treatment).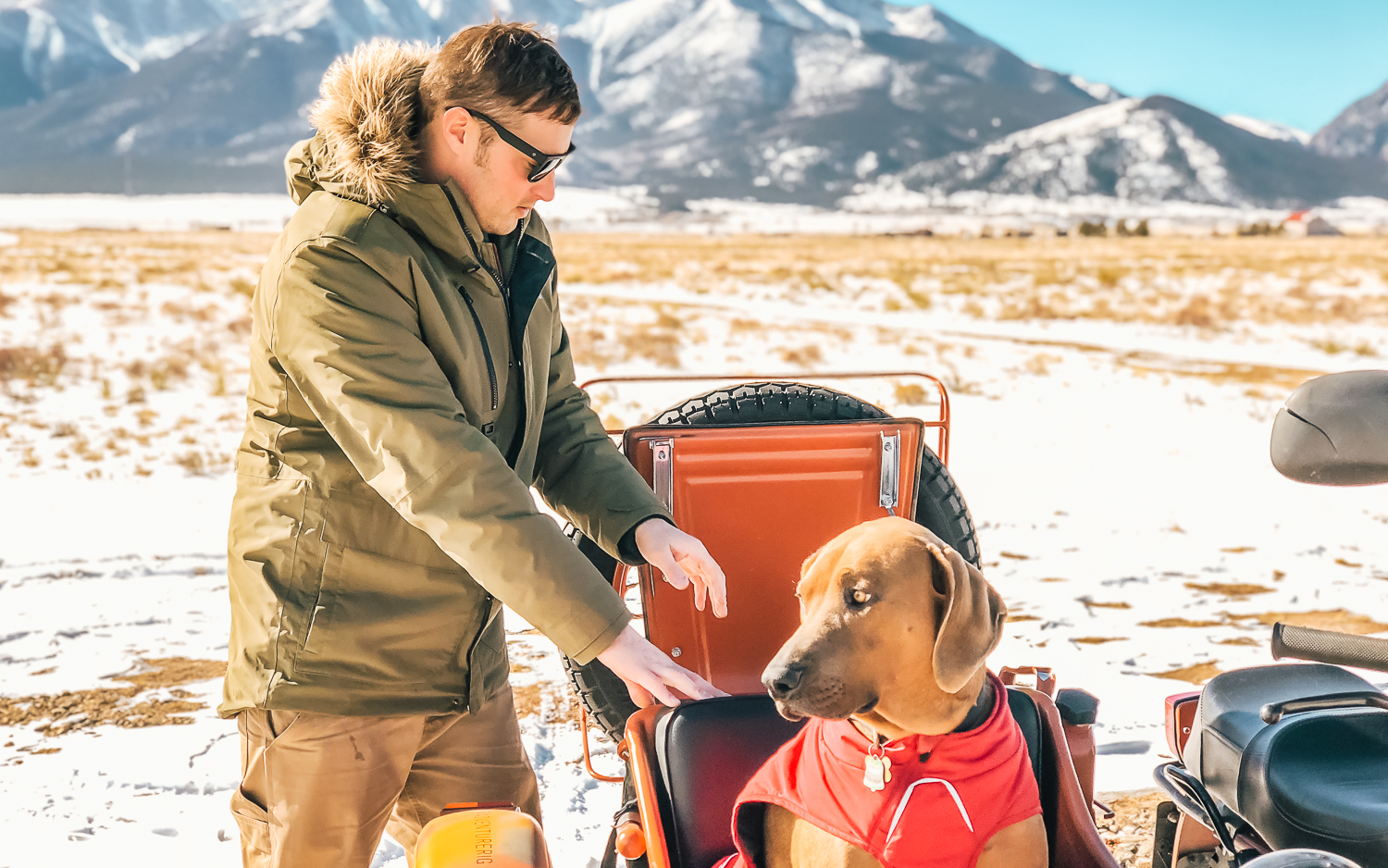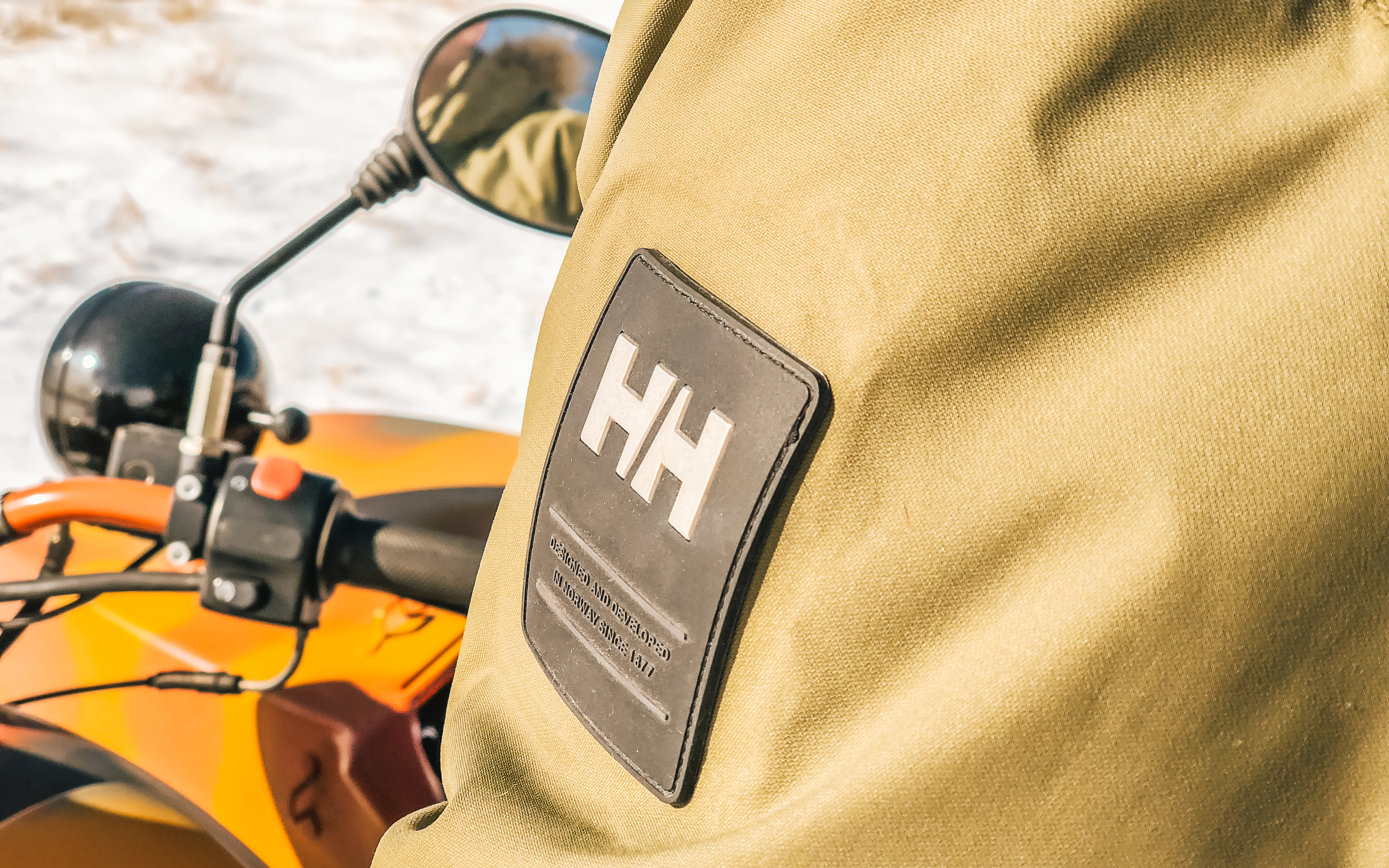 Aside from this being an extremely out-performing winter parka, it's also very stylish in my opinion. I love the faux fur hood and it can really take the bite off of those windy day excursions. If you're not a fan, simply remove and stash in your gear closet.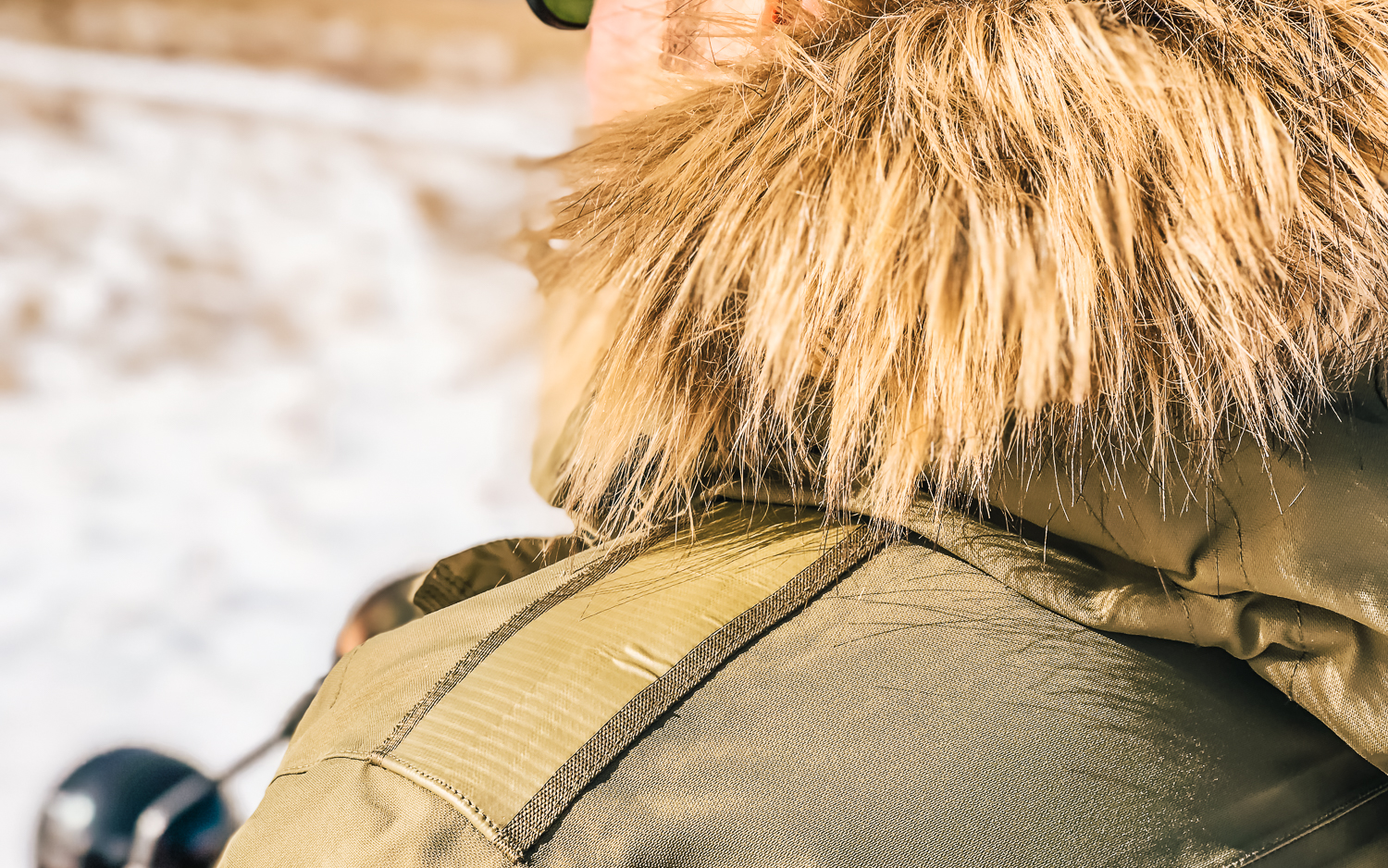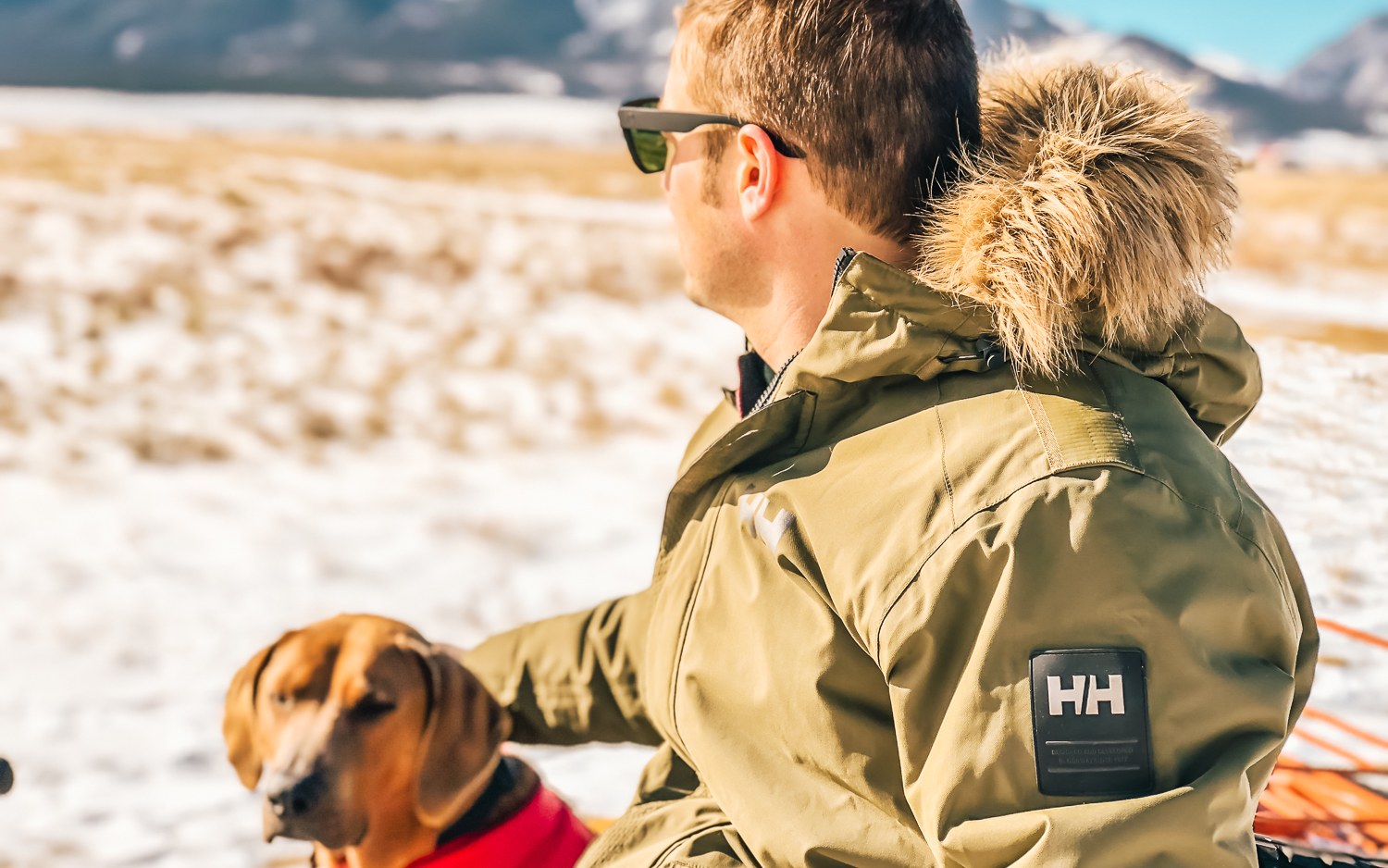 Plenty of pockets provide space for whatever it is you need to put in your pockets. I can see this coming in major handy in the city if you want to head out for the day but don't want to bring a man-bag. Not only is there a media pocket on the chest, on the other side there is a zipper closure pocket, which is great for valuables. I like that the media pocket is kind of hidden and has a pass through for headphones so I can jam seamlessly.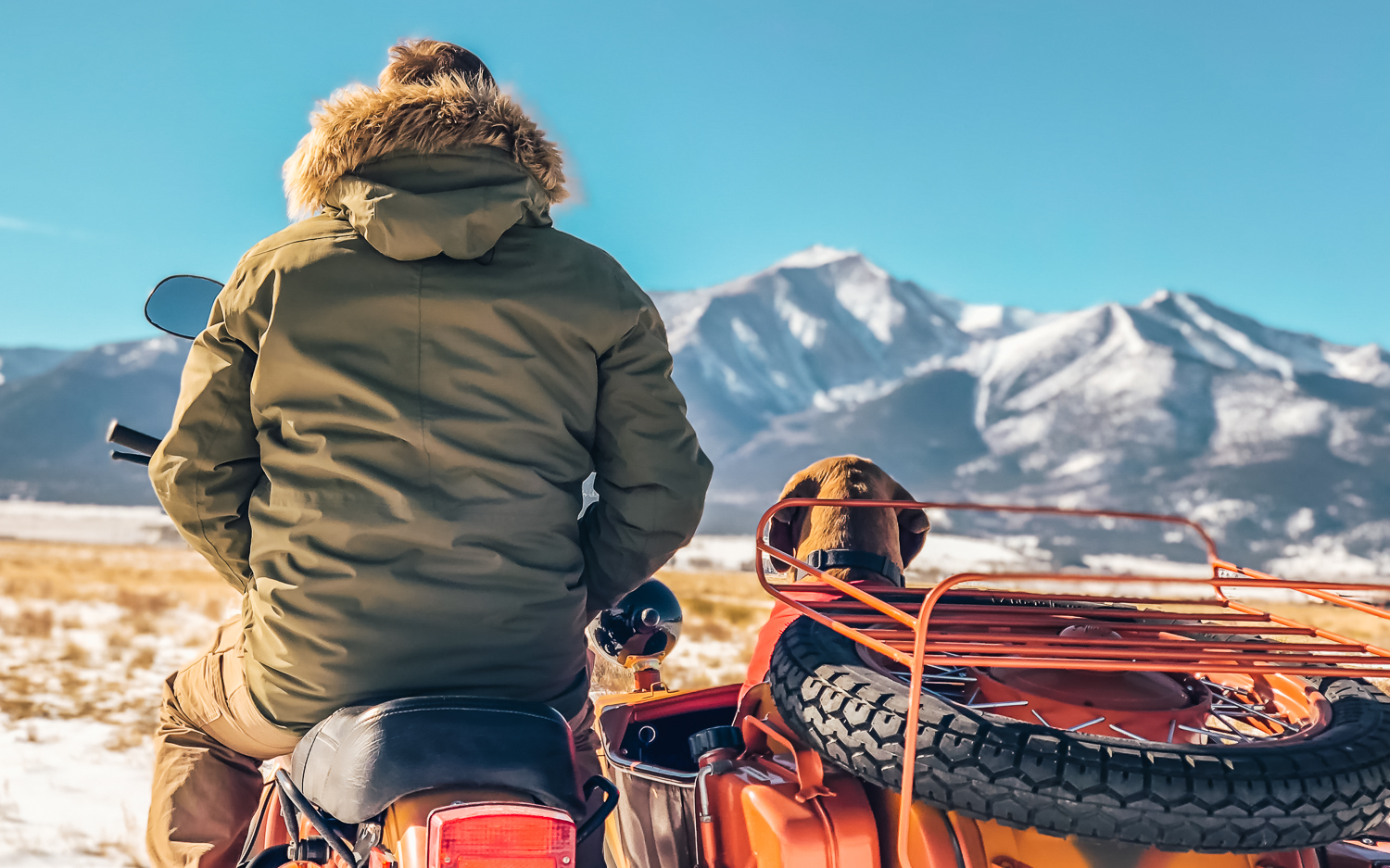 Helly classifies this as a ¾ cut. I think for me it seems more normal because most of my ski jackets fall to the same place and I never thought of it as anything but normal. When I think about it, a regular jacket would fall at the waist or pant line and this is definitely well below that! It is just long enough to cover my butt, which is great for me on the moto, but also for any of you city folks out there—this will help you avoid a cold and wet bum in public. I am 6' tall and 200 pounds and am usually always a size large. This size large fits perfectly. It's a great length both in the torso and arms and isn't obviously baggy in the mid section.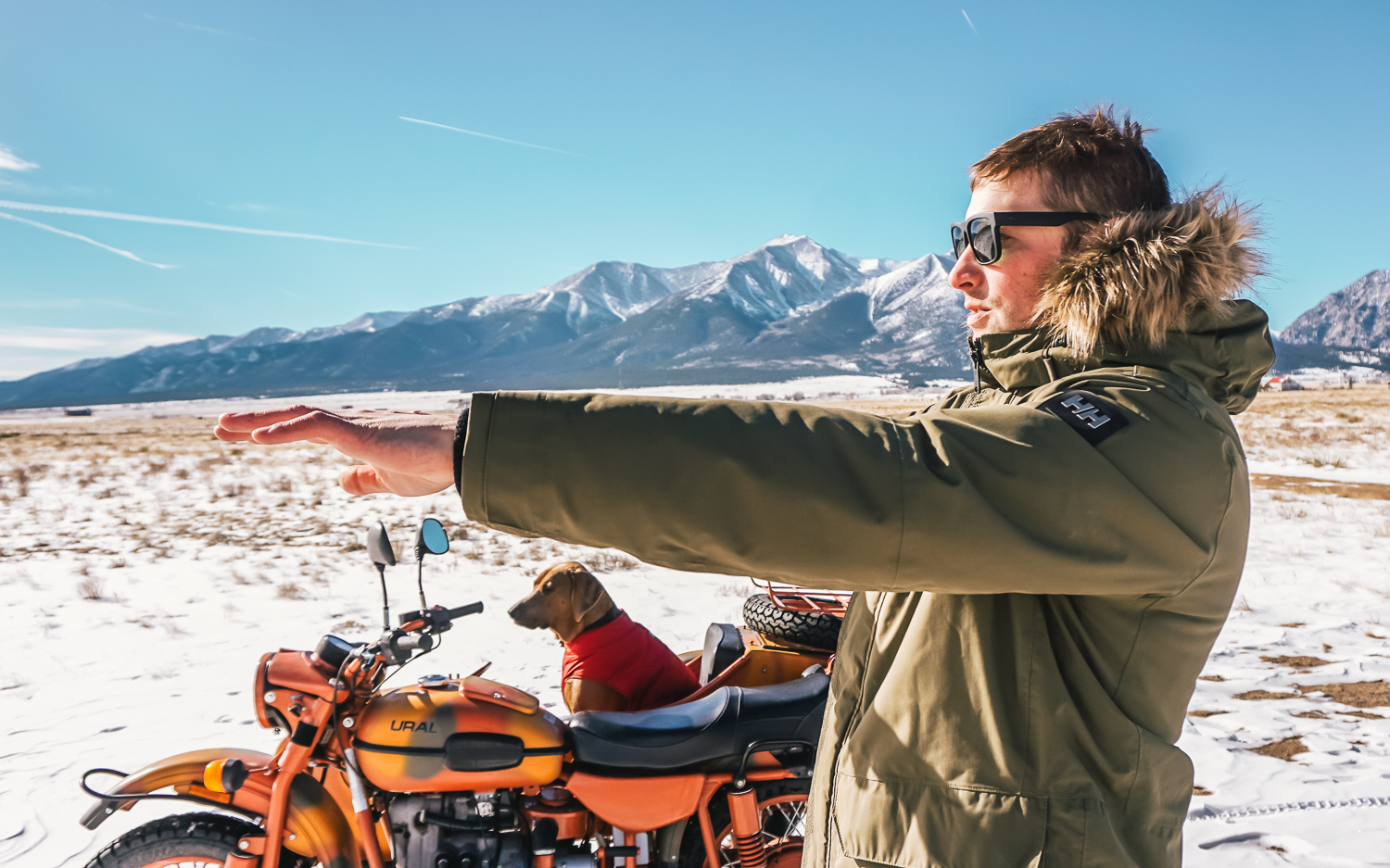 It's been a while since I've had a dedicated winter jacket that wasn't also my favorite ski jacket and I'm so glad to now have something that acts like a technical jacket but looks like a stylish piece. Staying warm and dry when I'm out on the Ural is just as important as when I'm out skiing. If you're looking for a warm and stylish winter parka that fits nice and long be sure to check out the Svalbard Parka by Helly Hansen. Also check out all of the other Helly gear we've reviewed in the past including plenty of technical pieces, base layers, and onesies. When you buy Helly you won't be disappointed.
The Svalbard Parka
$300.00
Pros
Fur is warm and stylish and detachable if it's not your thing
This jacket looks good and feels good
Waterproof, windproof and breathable
Fits really nicely and is a longer cut which really helps in frigid temps
Hidden but easy access media pocket makes jamming out a breeze
Cons
I wish this jacket had a two-way zipper