The Tenmile Goggles by Native are sleek, comfortable, and include Native's SnowTuned React Lenses. From the second you take them out of the box to the minute you're heading up the mountain, it's easy to tell that Native puts a lot of care into the quality of their products. I was initially impressed by this when I pulled these out of the box to find that they came in an extremely nice hard case and a soft case that includes a micro fiber inner for wiping safely. I truly wish that every goggle I purchase would come with a hard case because then I wouldn't be so nervous about simply throwing the goggles in my ski bag.
The shape and size of the Tenmile is noted as medium to large and I would definitely agree with this rating, leaning more towards the large size/shape. When I saw them online I definitely thought they were going to be bigger. My girlfriend, with a smaller face, would easily be able to pull these goggles off! I think they fit my face really well and while they don't feel too terribly over-sized, I know they still look good.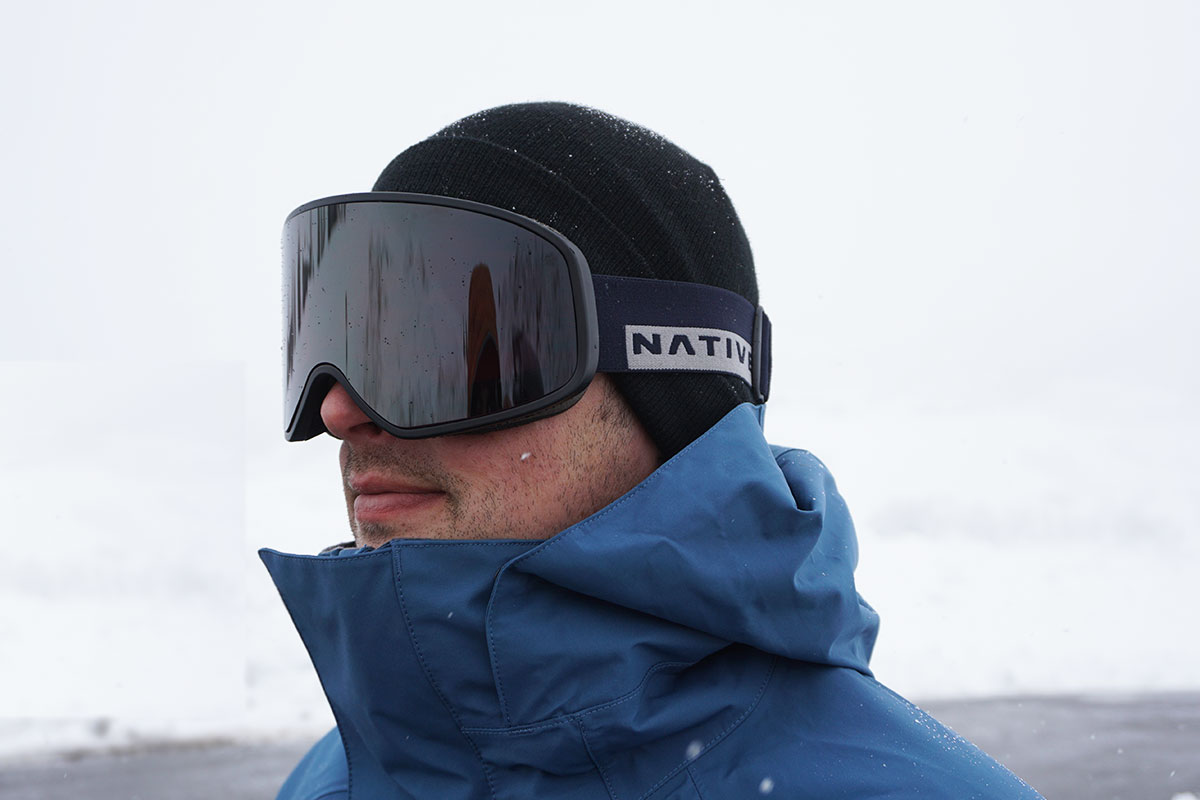 I have not had a cylindrical lens goggle in a long time and I must say, the viewing options are incredible. Not only are the lenses super clear, I feel like I can see more without seeing the frames of the goggles which is huge!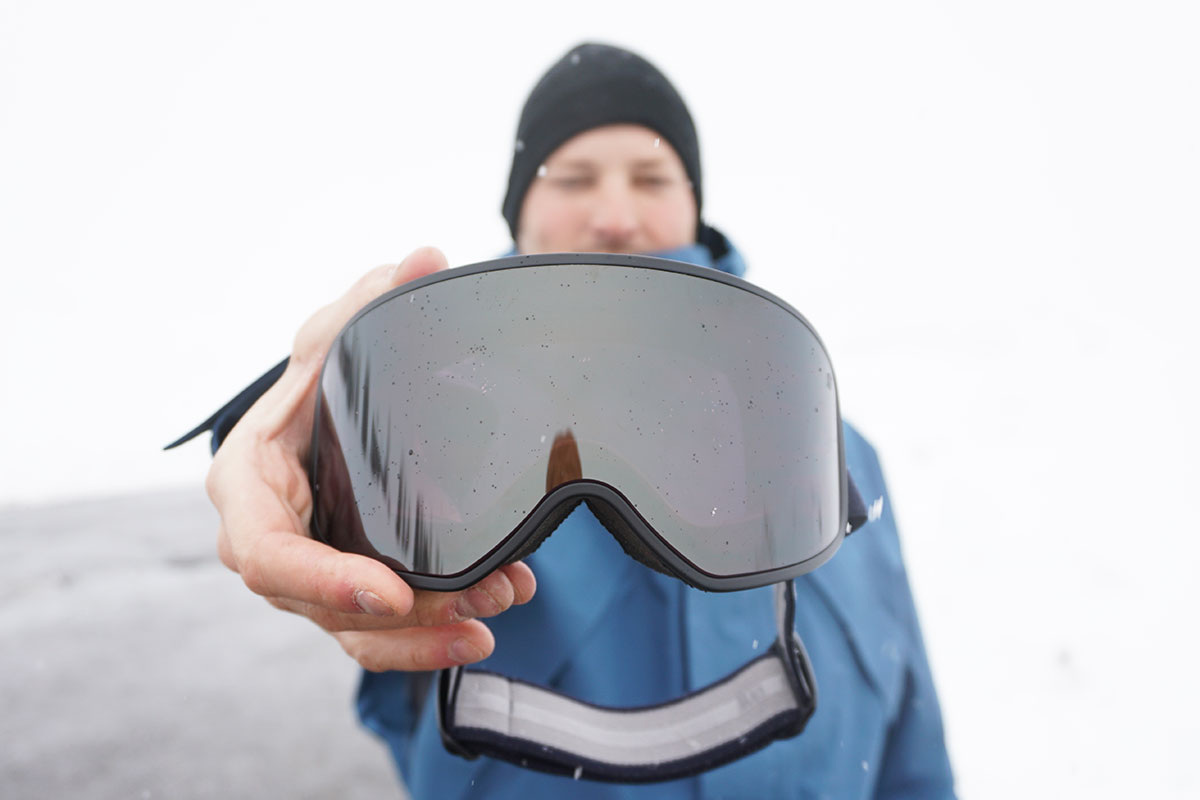 The SnowTuned React lenses make for an easy choice on what goggles to wear on those days that are flat but the sun comes peaking out from behind the clouds every once and a while. The React Rose Lens, with photochromic technologies, will efficiently adjust to your current light conditions! Changing from a rose color to a silver mirror, I find that they are perfect for those low light days that may include some sunny variety. On bluebird days, I do feel like I am still squinting a bit so I wouldn't have these as my first choice for those days.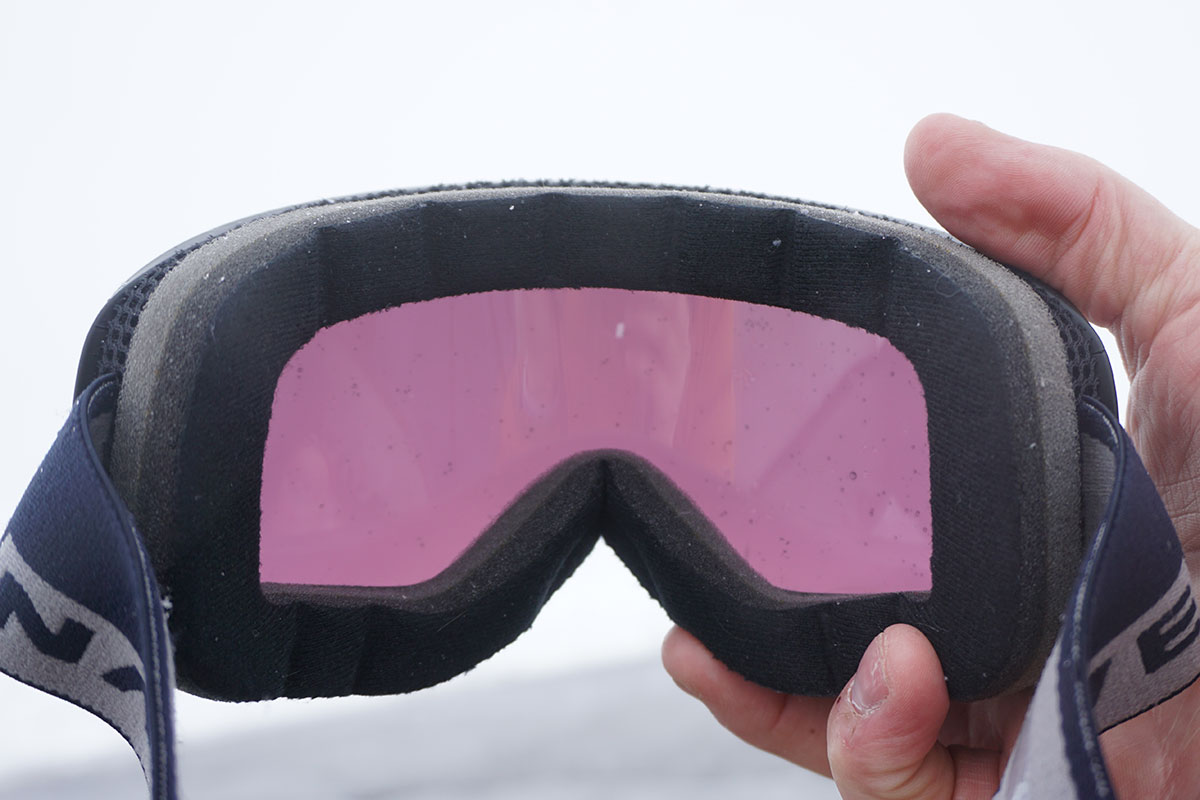 If you're looking for a goggle that is versatile in nature and wont require lens changes, look no further than the Tenmile by Native. With it's sleek and simple design, perfectly placed venting, and easy-to-mold foam, you'll have all day comfort and all day ability to see. If the Tenmile isn't your shape or style, be sure to check out Native's website as they have something for everyone.