The Trail King SV Sleeping Pad by Therm-a-Rest is the perfect combination of ultimate comfort and easy set-up. Weighing in at right around 2 pounds, it's hard to believe that so much comfort can be packed into such a light package. Therm-a-Rest has strategically paired foam inserts with air to make the Trail King feel like a dream.
Not only does the Trail King offer a comfortable option no matter what surface you find yourself on, it also helps to keep you warm. With an R-Value of 1.8 and a thickness measurement of about 2.5 inches, there's a lot more than just a little bit of fabric and air in between you and the cold ground.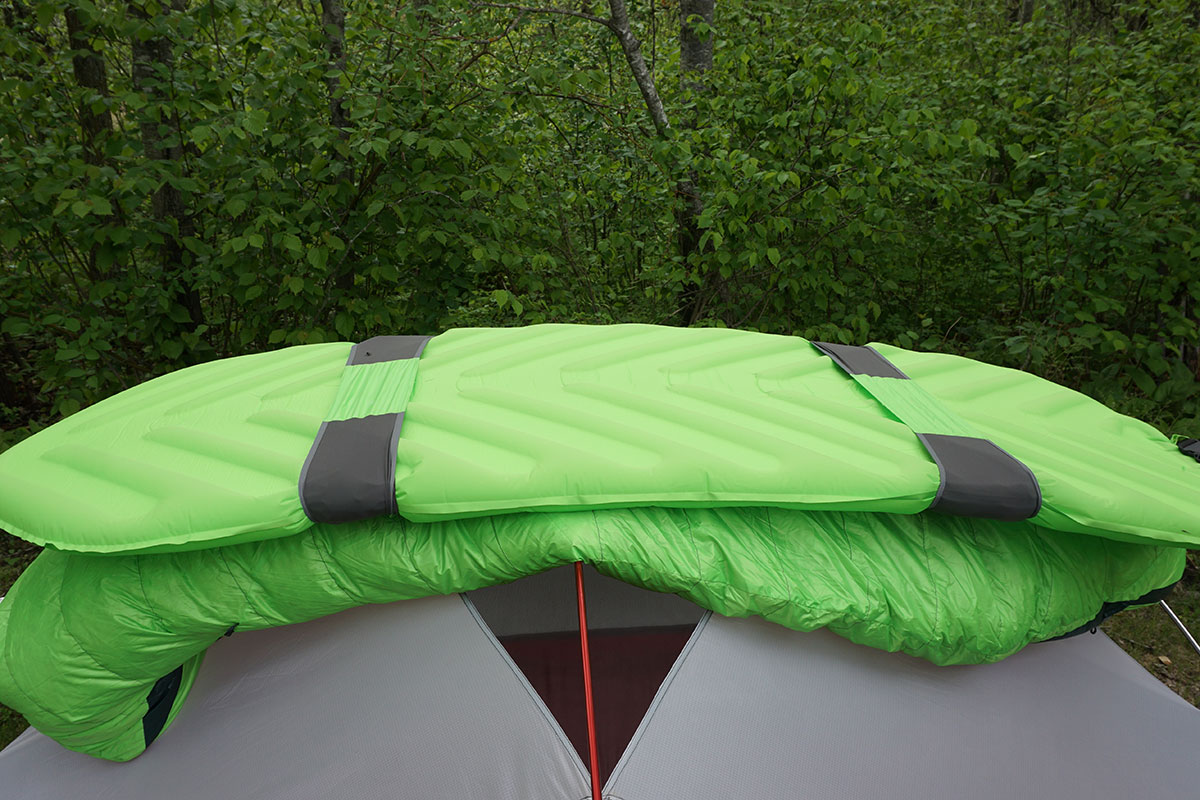 The Trail King SV is a breeze to set up and deflate and keeps your time in the tent minimal. What I like to do is when I get to camp and get the tent set up, I lay out the Trail King and let it self-inflate. I go about making dinner or heading out for an adventure. When I'm ready to go to bed, I use either the speed valve or conventional valve and ensure it's as full as I can get it. The speed valve does help to push a lot of air through along with your breath and so it's a quick option to get the pad full. Where I find that the speed valve really comes into play is when you go to deflate the pad. It allows the air to escape very quickly ensuring you're not rolling your pad and slowly forcing the air out. You'll be ready to hit the trail in minutes.
I don't feel like the Trial King SV is the most packable pad on the market, however much like the Compressible Pillow, the pack-ability is a trade off with comfort. Adding the extra loft throughout the pad ensures an incredibly comfortable night of sleep but does make the pad a bit more to pack. For me, it is perfect. I am not heading out with the most lightweight gear.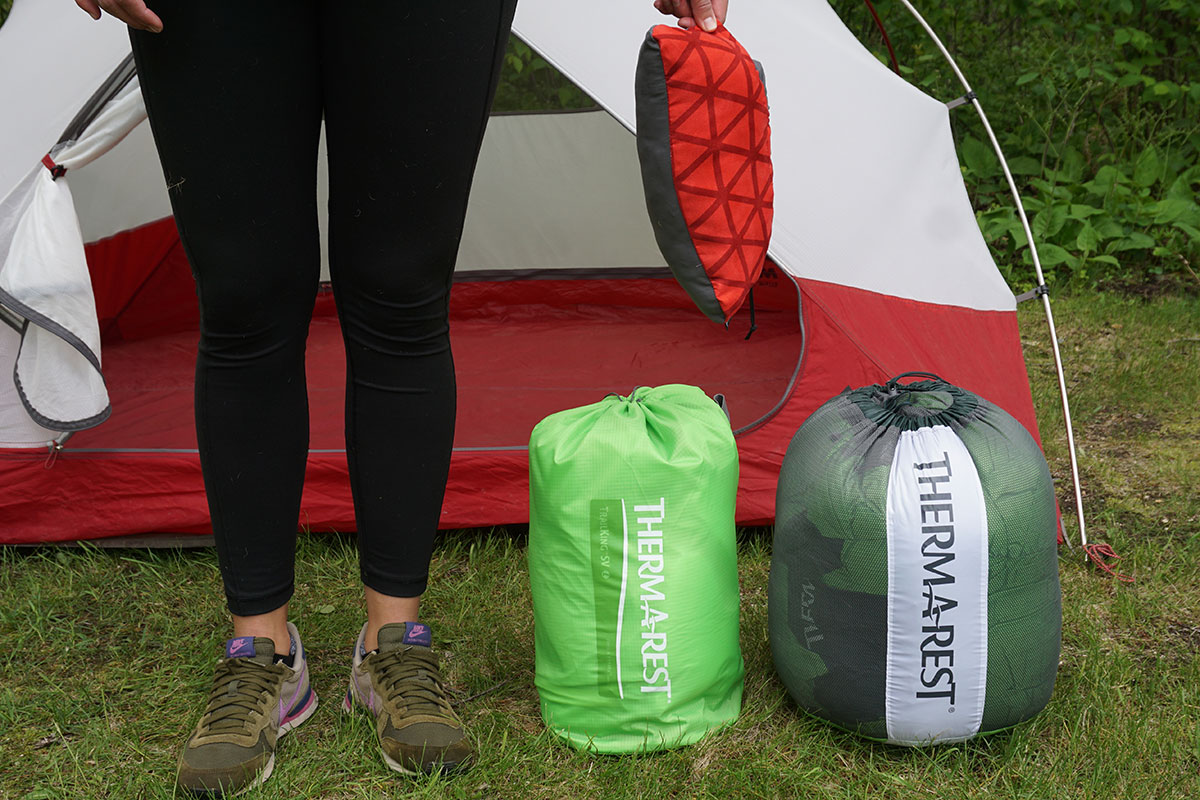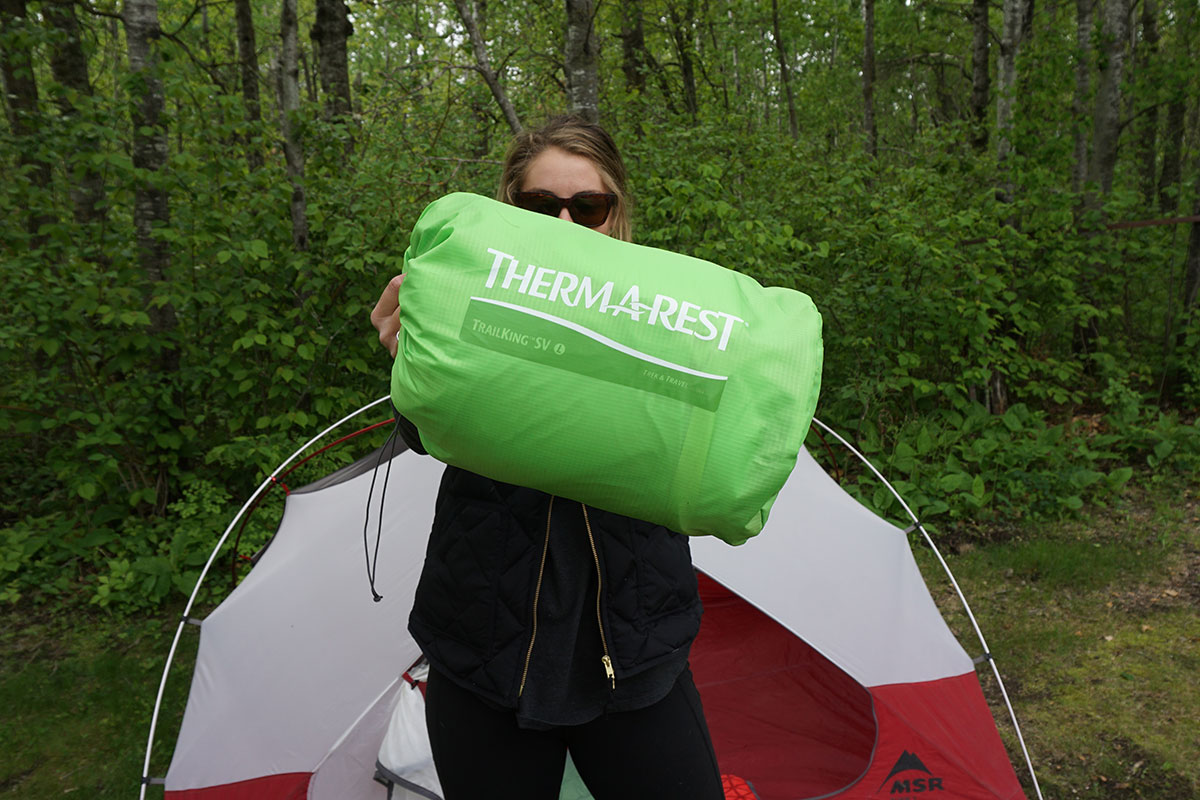 The Trail King SV pairs perfectly with the Questar HD Sleeping Bag, which includes Therm-a-Rest's SynergyLink connectors that will keep you on your pad the entire night! For even more comfort, the Compressible Pillow is a nice place to rest your head at night whether you're traveling, camping, or just napping in the backyard.