All of my mountain biking gear used to be black. I don't think it's because that is what I prefer but I think because when I first got into mountain biking, most jerseys (and there were few options) offered for women were pretty bland. Things have definitely changed in the last few years and I'm so excited I now have some colorful and stylish riding gear. That, and I am sick of being referred to as the bike cop (all black plus a white helmet really had my riding partner's minds rolling).
Not only does the Launch Jersey look good, it feels good too. It's extremely breathable and is the perfect warm weather jersey. The entire jersey is built up of a mesh-like material, with fine mesh in the front and a bit more breathable mesh throughout the back of the jersey. Even with a hydration pack on, I still feel as though I have optimal breathability.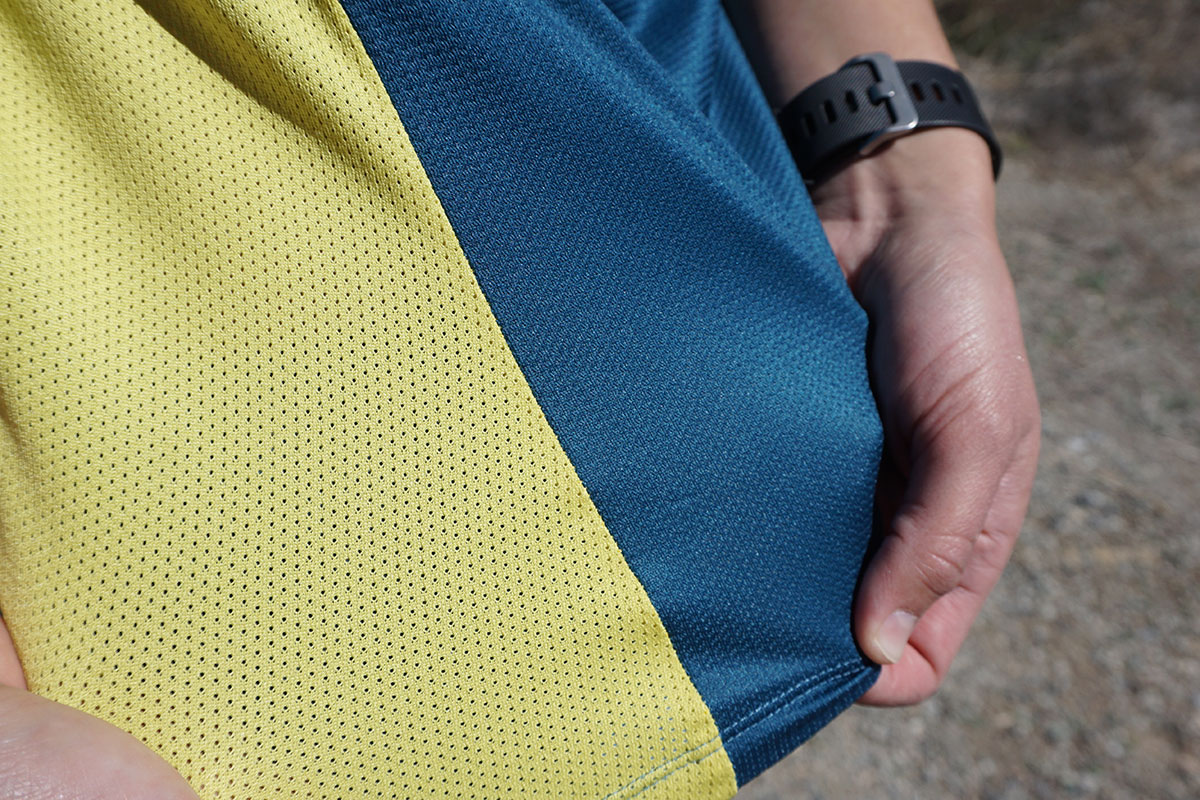 The v-neck detail is a stylish touch but it also adds to the comfort of the jersey. It really helps the jersey stay in place and doesn't cut into your neck if your pack pulls your shirt back. One thing to mention is that this jersey is 100% polyester. I have absolutely no gripes about polyester in terms of comfort up against the skin or feel or look. I have, however, noticed that this jersey will start to stink after a few long rides. It's not a huge deal and is easily washable but if you're heading out on a week-long trip, you'll probably want to bring an extra jersey.
Adding to the overall comfort of the Launch Jersey, the fit feels nice and is flattering too. It's feminine yet it won't hold you back if you're about to ride the hardest line of the day. I'm 5'10 and 150 pounds and the large fits me well. It's not overly tight which I like, but this jersey is definitely not baggy. I am usually on the cusp of a medium and large and I'm very glad I went with the large. I feel like it is kind of a small large so definitely something worth mentioning.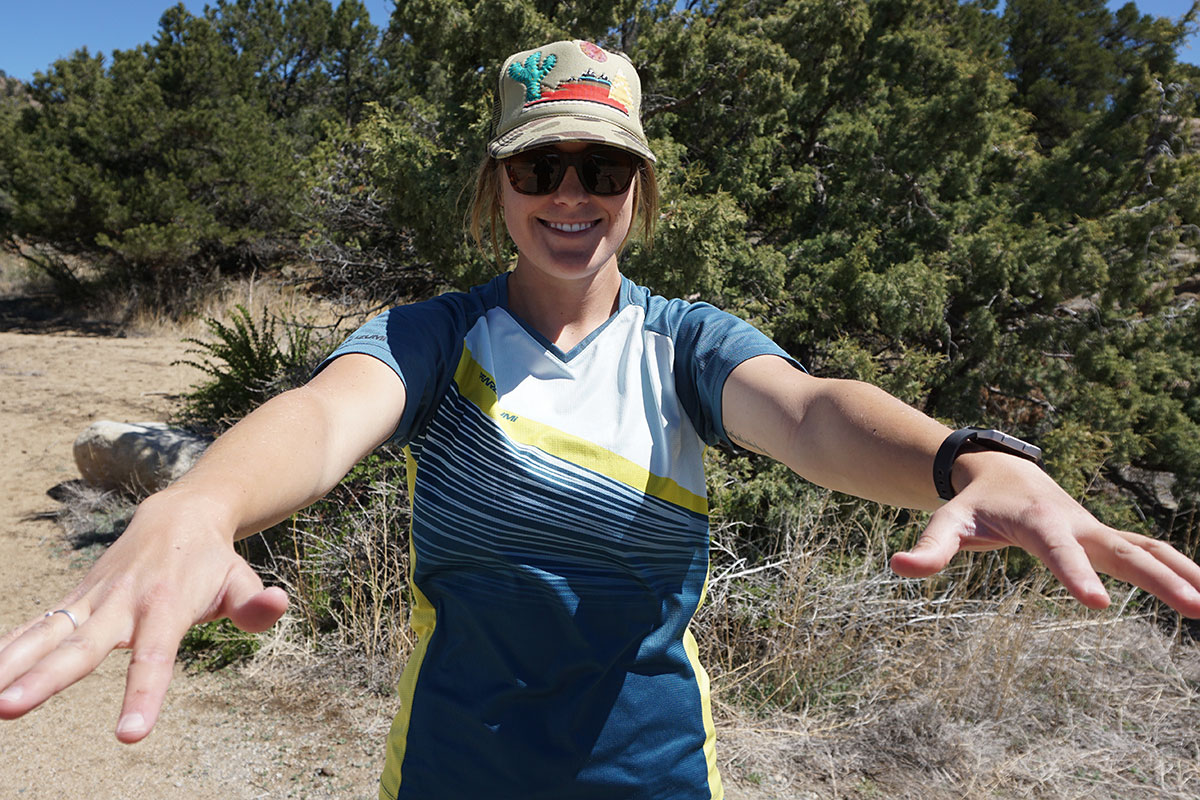 If you want to look good while riding but more importantly feel good while riding, look no further than the Launch Jersey by Pearl Izumi. It will keep you cool in more than one way (temperature + cool factor). Also, this jersey pairs well with the women's mountain biking shorts that Pearl Izumi offers. I've specifically paired this jersey with the Canyon shorts and the Launch shorts.