We've always had a bit of a moisture problem when we travel in the winter in our RV but this year we hit a new low. We had no idea until we got back from our 4 week long ski trip that throughout the trip, because of the moisture collection under the mattress, we actually had mold and mildew form on the wood that the mattress sits on top of. Not only was it disgusting, we knew we had to do something to fix the issue.
Tyson is diligent with venting the camper throughout the day and while cooking to allow for airflow and this year we even picked up Damprid to soak up some moisture. Like I said, we knew we would get moisture build up but had no idea it was so gross under the bed on which we sleep.
With a little bit of research, we came across a product made by Mattress Insider called Aire-Flow™ Mattress Barrier. This was exactly what we needed to help allow air to circulate under the mattress and prevent any more build-up resulting in mold and mildew.
The Aire-Flow™ barrier is sold by the foot and extremely easy to install. You can simply measure your area and cut it to shape. Our bed is actually surrounded by walls on three sides so we also brought the Aire-Flow™ up the side of the mattress to really help the airflow reach under the bed. In a normal situation where your bed is not resting against three walls, cutting the Aire-Flow™ to the exact size of the mattress would suffice.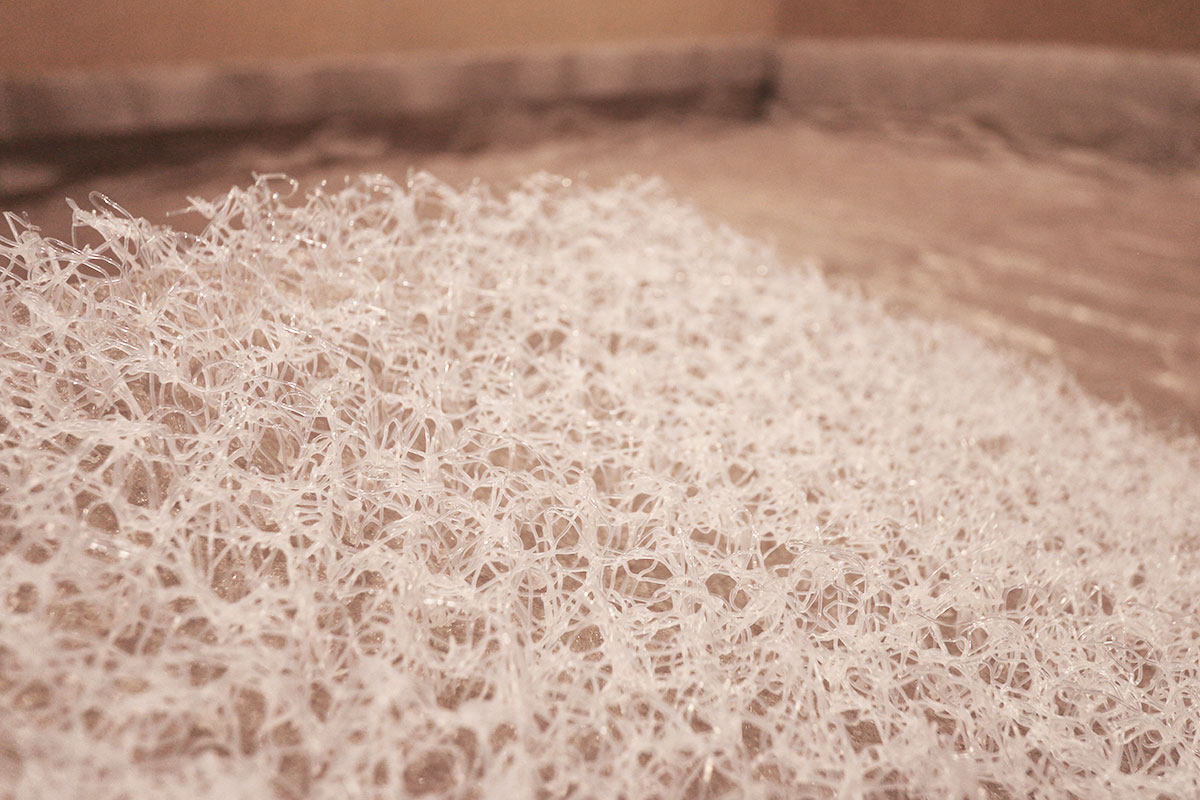 Not only is the Aire-Flow™ barrier going to solve part of (and probably the grossest) our moisture problem in the camper, it is also something that goes unnoticed. There are literally no disadvantages to adding the Aire-Flow™ Moisture Barrier to the sleep system in your RV.
Not only does Mattress Insider offer the Moisture Barrier, they also make custom mattresses. Along with the Aire-Flow™ we also ordered a new mattress for our camper, which has literally made a world of difference when it comes to sleeping in the RV (which we do a lot of living in it 5 months of the year). Be sure to check out our report on the new mattress, as it is something has been so nice to have.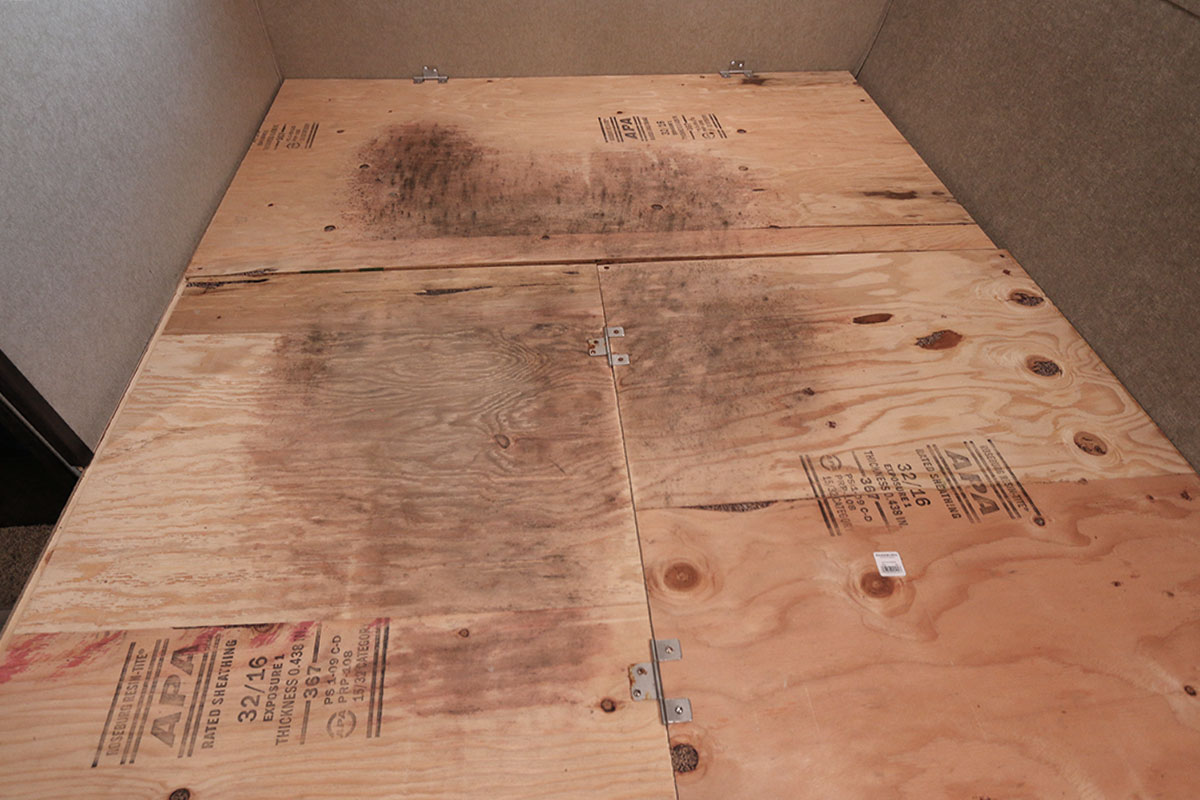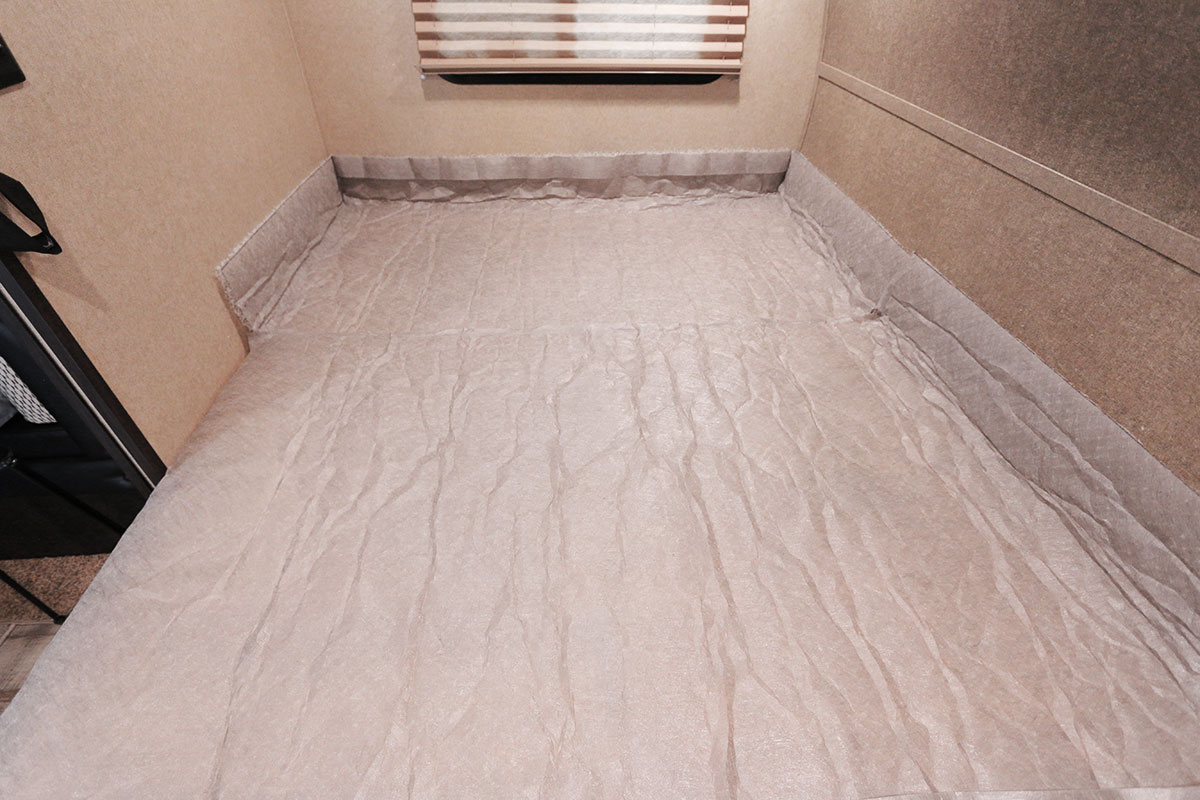 Aire-Flow Moisture Barrier
$140.00
Pros
Easy to install
Allows for optimal air flow under the mattress
Can't feel/hear it under the mattress
Can buy as much or as little as you want since it is sold by the foot
Cons
If you rub against the material with your skin it can be scratchy (most likely not an issue for most consumers however we have installed it up the side of our mattress so it is easier to brush up against)