When Tyson and I are skiing, we are always looking for easy opportunities to create content. Whether we think about it on the chairlift or when we get to the ultimate powder field, I will have the shot in mind and try and explain to Tyson what I want (I have the creative eye, he doesn't but that's ok he usually gets my direction). By the time we get the shot (on run like 4 or 5) the amazingly open powder field has quickly become a field of chunder. Still a cool shot, but the opportunity for the open powder field look came and went within the first run.
Insert in Bonx, and this dilemma no longer exists. Bonx is not a two-way radio, or simply an extension of your cell phone. Bonx comes with it's own developed app to allow you to communicate in real time with up to 10 friends. You're not using your cell phone to "call your friends," you are bluetoothing the Bonx Grip to your phone and through the app, you are talking with your friends via a "talk room". For us, we use the Bonx as a tool while creating content, climbing multi-pitch climbs (communication is key), or mountain biking.
The main problem with the Bonx for us, is that it only works where you have cell reception. This is a major downfall because in Colorado, we can be 3 miles outside of town and not have a lick of cell service. Unfortunately, a lot of activities we are involved in, or locations we like to shoot at, will not have enough service to allow our Bonx Grips to work. With that said, we can only hope that in the near future something will be redeveloped to allow for this to work without any reception.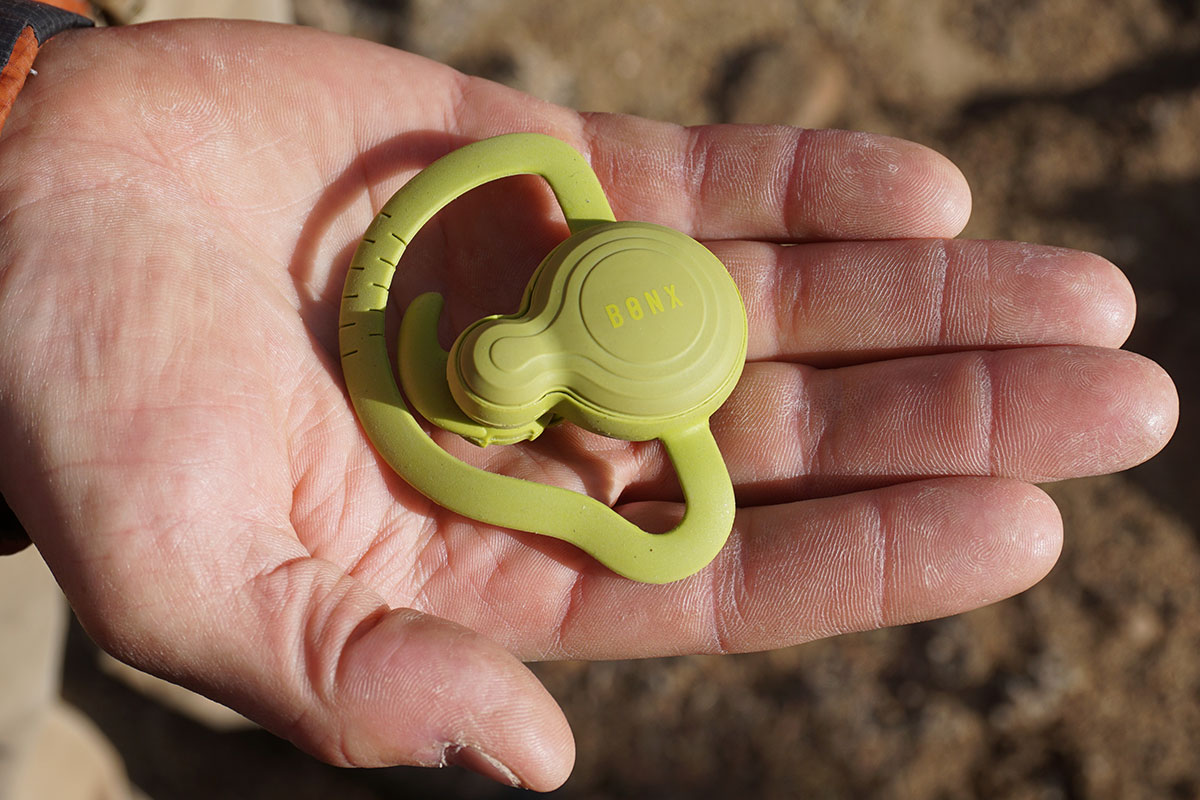 There are a lot of features that we love about the Bonx and while we can't use them everywhere or anywhere, we have been able to test them out on some short and close to home recon missions. Most notably, I have tiny ears and they fit comfortably and well. It is hard for me to even fit any after market headphones in my ears and so I was truly blown away when the Bonx fit in my ear and I could easily keep it in for an extended period of time. The Bonx Grip comes with several fitting options, which is a plus. Along with extra fittings, you also get a nice round storage tin and a USB charging cable.

It is worth noting that when the Bonx do disconnect because of lack of connection or cell service, they will automatically reconnect when enough service returns to the device. This is nice because otherwise you would constantly be pulling out your phone trying to get the devices to reconnect. You can just keep doing what you're doing and when they reconnect, the nice lady will come into your ear and notify you of reconnection (she can sometimes get a little annoying if you're dropping and gaining service off and on constantly but overall she's really nice and it's not her fault you have shitty service).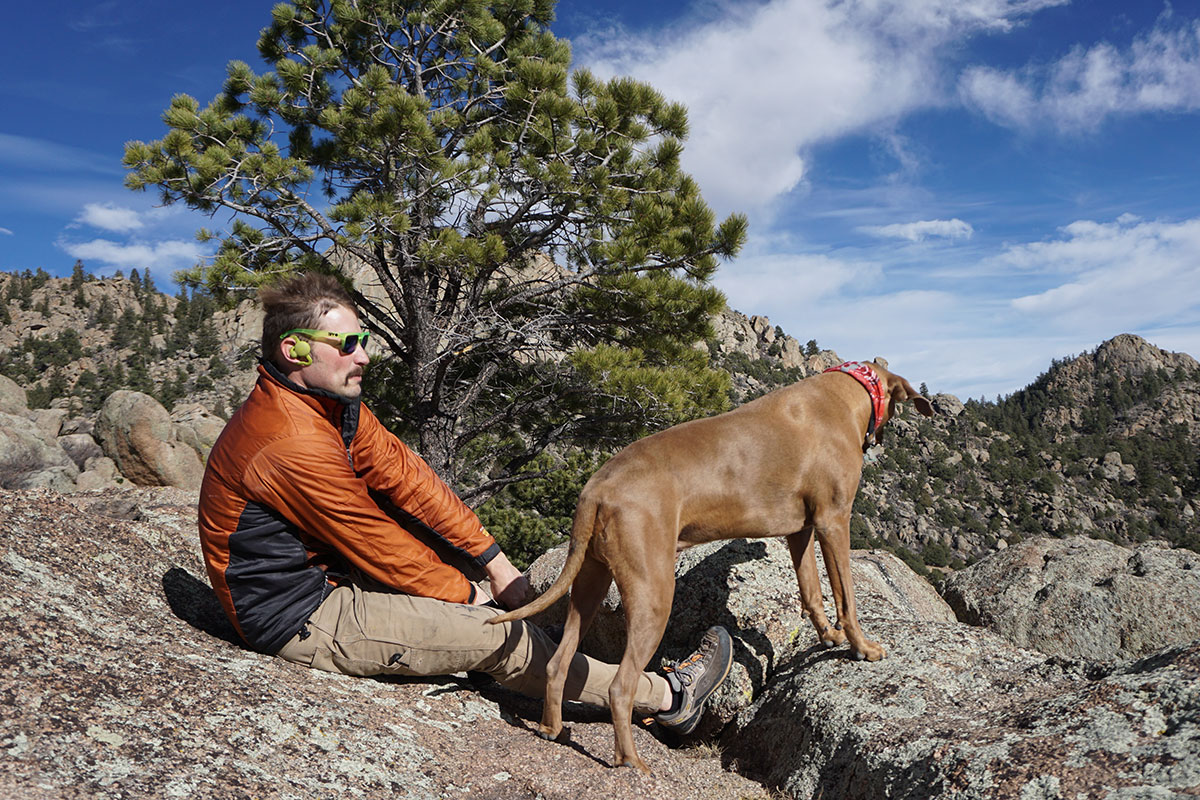 As far as devices go that you would take with you on vigorous activities, the Bonx Grips are going to hold up to a lot of abuse. Aside from being shock resistant, the Grip is also water resistant. We haven't tested the full extent of the Bonx batteries but whenever we've used them, we've never run out of battery life. According to their website, they should last 7 hours (of use time). Like many devices these days, they charge up nicely with an included micro-USB.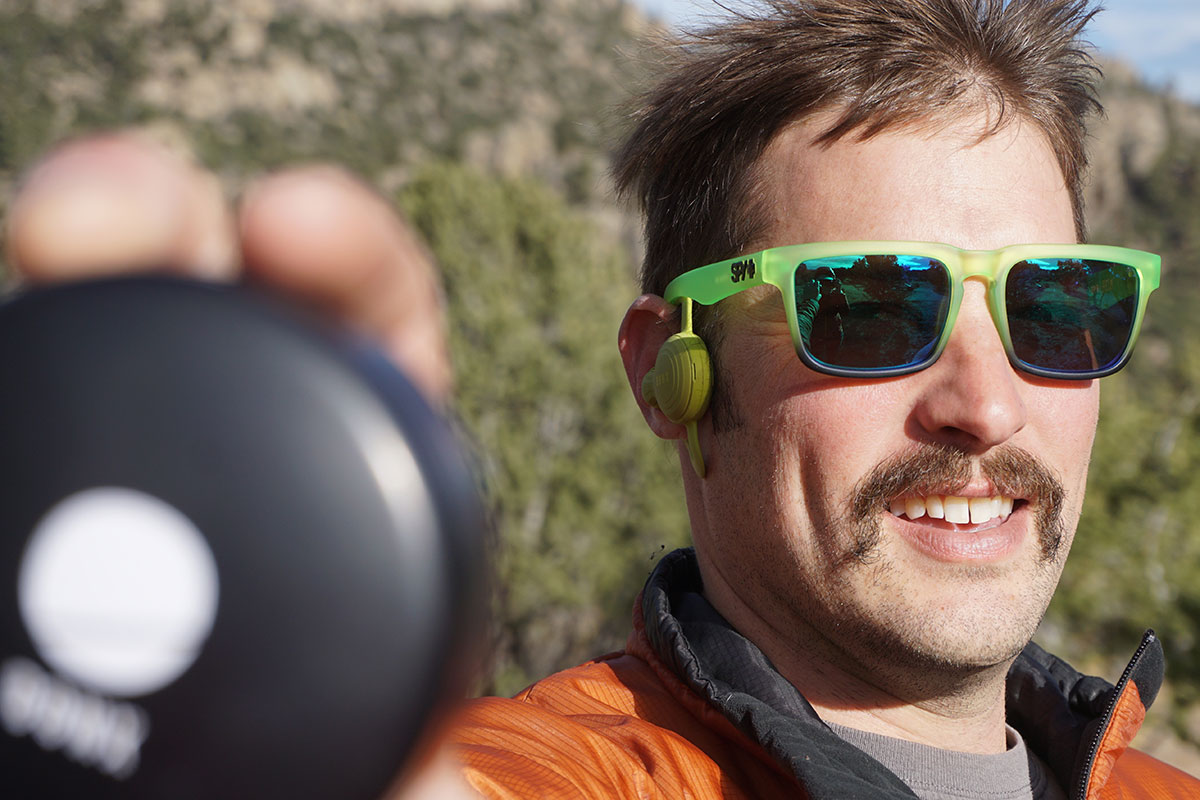 Unlike cell service, one thing Colorado is not lacking is wind. The other day we were hiking about with winds exceeding 35 mph. We were both impressed with the ability for the Bonx to cut out excess noise and pick up our voices. There was very little background or wind noise. You can also change the sensitivity on the app, which is helpful, but regardless, we were psyched with how well they worked in the wind.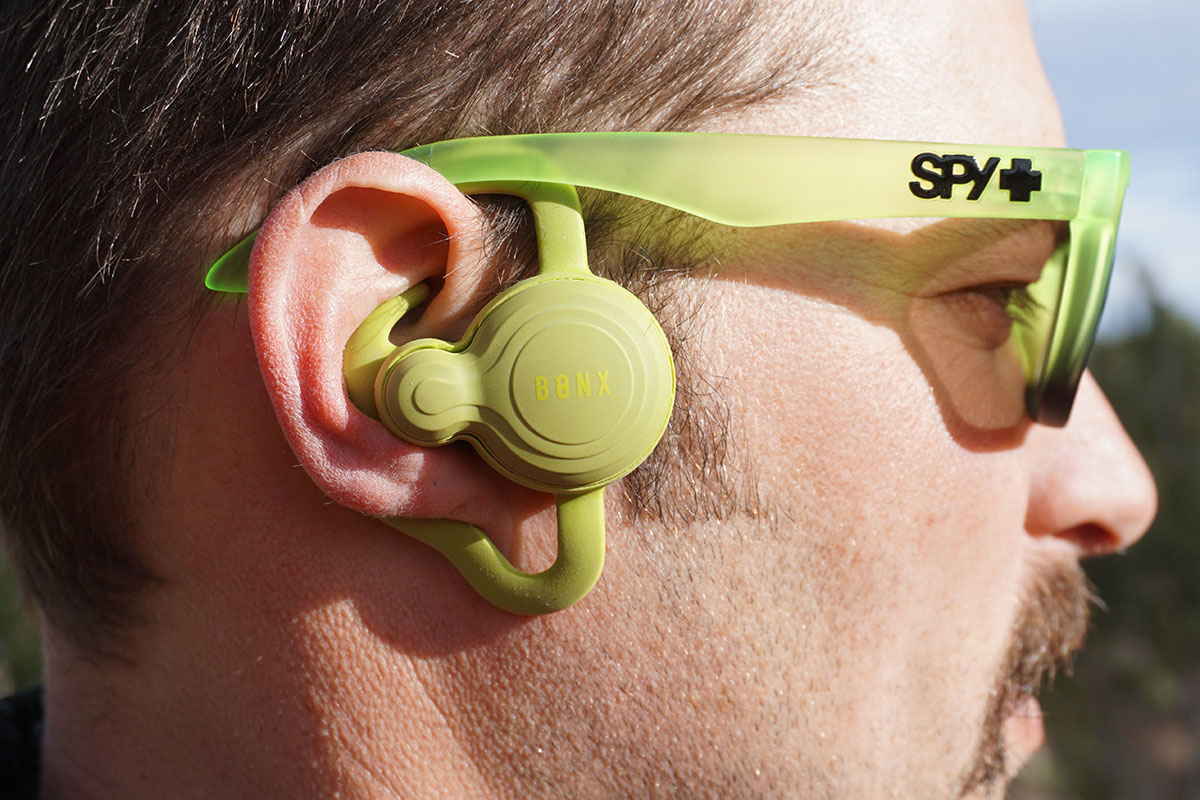 Aside from the durability, ease of operation, and amazing fit, the Bonx Grips are a really cool development that will let you talk with your friends all over the world (as long as there is cell service) without racking up expensive over-seas cell phone bills.
We'd love to see a development in the near future that would enable us to use our Bonx without cell service but until then, we'll use these when we have service to capture the perfect shot the first time, communicate effectively when communication is key, or just enjoy some distant conversation or music while hiking (Tyson always insists on walking a much faster pace than I do so now we can walk our own paces but still talk).
Pros
Block wind noise extremely well
Easy to use
Can fit a lot of different ear sizes
Water resistant and shockproof
When service is dropped and picked back up, connection comes back automatically
Cons
These only work when you have cell service (we rarely do when in situations where we'd want to use these)
Price is kind of high (although if the Bonx worked without cell service, I think we could easily justify the cost)