If comfort comes before pack-ability, the Compressible Pillow by Therm-a-Rest is the perfect pillow for any of your camping adventures. I personally prefer the Compressible Pillow to any air-filled pillow because I find that it is more comfortable and more like my pillow at home. While it may take up a little bit more space in my pack, it's definitely worth it.
The Compressible Pillow is actually filled with foam that is upcycled from the Therm-a-Rest factory. Basically they are taking excess materials and instead of throwing them away, they are making them into a soft little place for you to lay your head. It is surprising to me how much the foam actually compresses and in turn builds loft after being compressed.
This pillow rolls down to about a ¼ of its size and is very easy to pack. Simply roll the pillow while compressing and roll it into the pouch at the bottom of the pillow. Pull the cord and tighten down.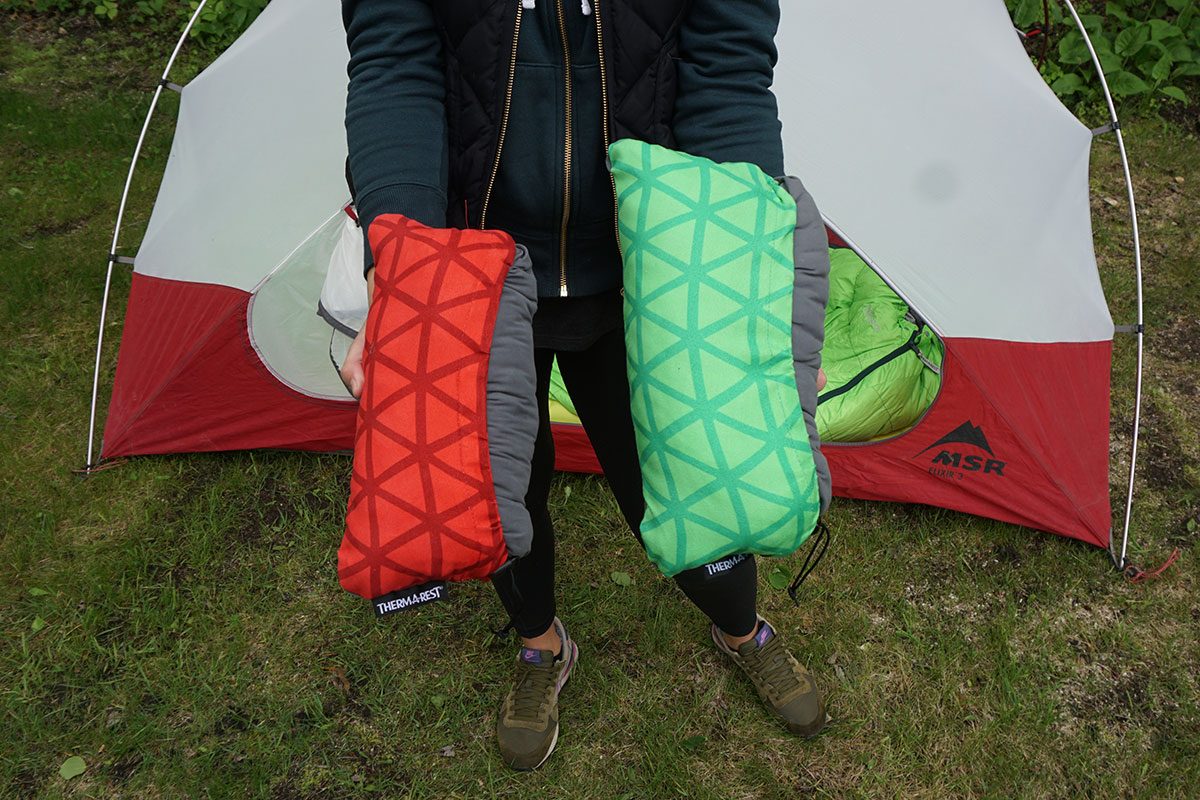 I find the size small is the perfect size for camping and fitting into my sleeping bag. Therm-a-Rest offers sizes S-XL so you can be sure to get the best size for your application. As well as camping, these would be perfect for travel on a plane, train, or road tripping with the family. They are so similar to home pillows, but can take up far less space when packed when you need it most.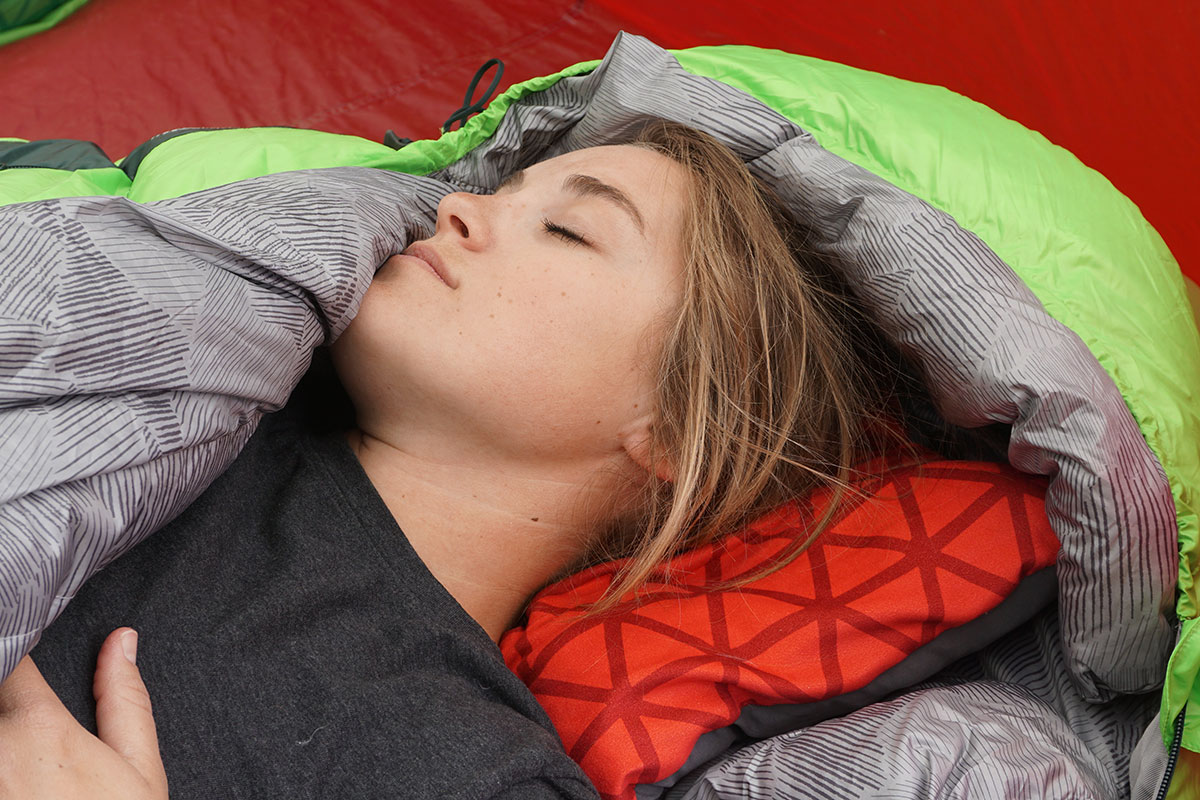 The Compressible Pillow is the icing on top of my sleep-system cake. It can make or break a comfortable night out in the wilderness and in my opinion, the extra space is worth the loft of the pillow. Be sure to check out the rest of my sleep system including the Questar HD Sleeping bag and Trail King SV Sleeping pad. Stay warm and comfortable sleeping outside with Therm-a-Rest!