Everyone can stand to find their inner Walter White with a pair of classic black sunglasses. The Discords will do just that but whether you're a science teacher turned meth-cooker or a dad of three who lives in the suburbs but commutes downtown for work, these will make you look like a badass all while protecting your eyes.
I don't think these are the exact sunnies that Mr. White rocked but he would've been better off if he had. The extremely durable Grilamid® plastic will stand up to any abuse and will last many drops, falls, and tumbles.
As far as protection for your eyes, these lenses will go above and beyond what you're used to. With 100% UV protection, your eyeballs will feel just fine after a long day outside. I've noticed particularly when I'm outside in the snow or near water for long periods of time, the sun glare is drastically reduced because of the polarization. This not only protects my eyes but definitely reduces fatigue at the end of the day.
The Happy Lens is one to mention, as it filters out the bad rays but lets in the good ones (the ones that make you happy)! As well as improving my mood, these lenses show great contrast and clarity making my view of the world even better than I would've ever imagined.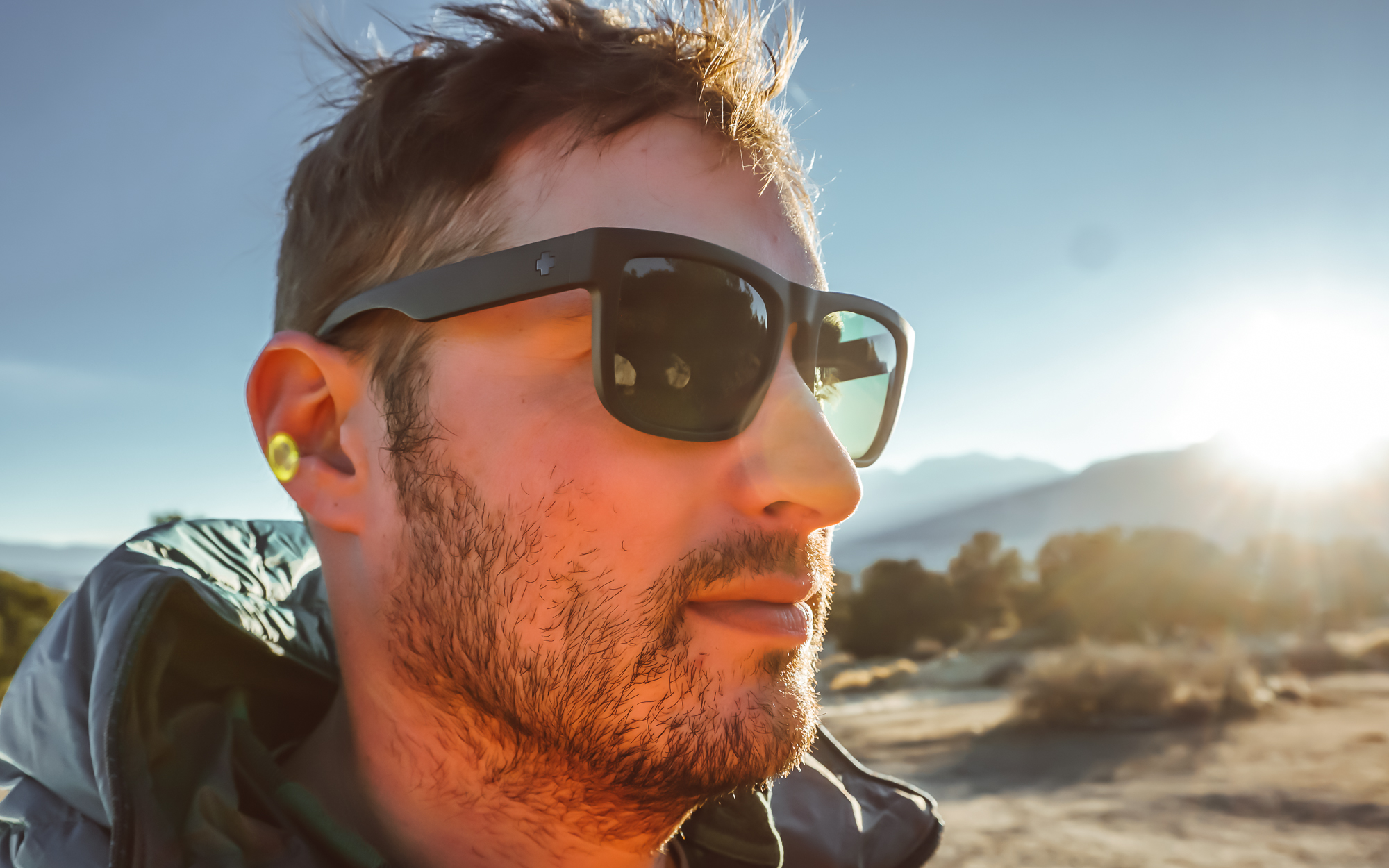 Between the classic, all-black style of these sunglasses, the polarized Happy Lens, and the virtually indestructible Grilamid® construction, the Discords are a pair of sunglasses that should definitely be added to your collection. If the Discords aren't striking your interest or perhaps you have a bit of a smaller face, be sure to check out the many other styles of Spy Sunglasses that we've reviewed in the past.
Discord w/ Happy Polarized Lens
$160.00
Pros
Happy Lens + Polarized is an amazing combo
Made with Grilamid® - so durable
Comfortable fit
Simple and stylish
Cons
A lighter lens than what I'm used to, makes it a bit harsh on super sunny days but perfect for partly sunny days (not really a con just personal preference)