Whether stormy days or sunny ones, the Dropzone Goggles by Native will have you covered with their effortless lens change system, crystal clear lens quality, and a comfortable fit on your face. My favorite feature on the Dropzones is definitely the single-button lens change system. You can change your lenses even quicker than the speed at which the weather changes here in Colorado (it's fast).
Included with the Dropzone Goggles are two lenses, one for clear days and one for flat light days, a soft case, and a hard case. If I were looking to buy a pair of goggles from Company B and Native, I would easily choose Native because of the hard case that is included with their goggles. I love the case that much! I think it's a really genius idea to include a hard case and I'm not sure why more companies aren't doing this.

I like the fit and feel of the Dropzone. It's not an overly large framed goggle but doesn't feel small on. The field of view is definitely adequate and I never feel like the frames are getting in the way of me seeing my line. I usually tend to wear larger frames that Cally would swim in if she wore them. I feel like these would fit her face really well and wouldn't feel overly huge. The size is definitely a good middle of the road size and isn't too small or too huge.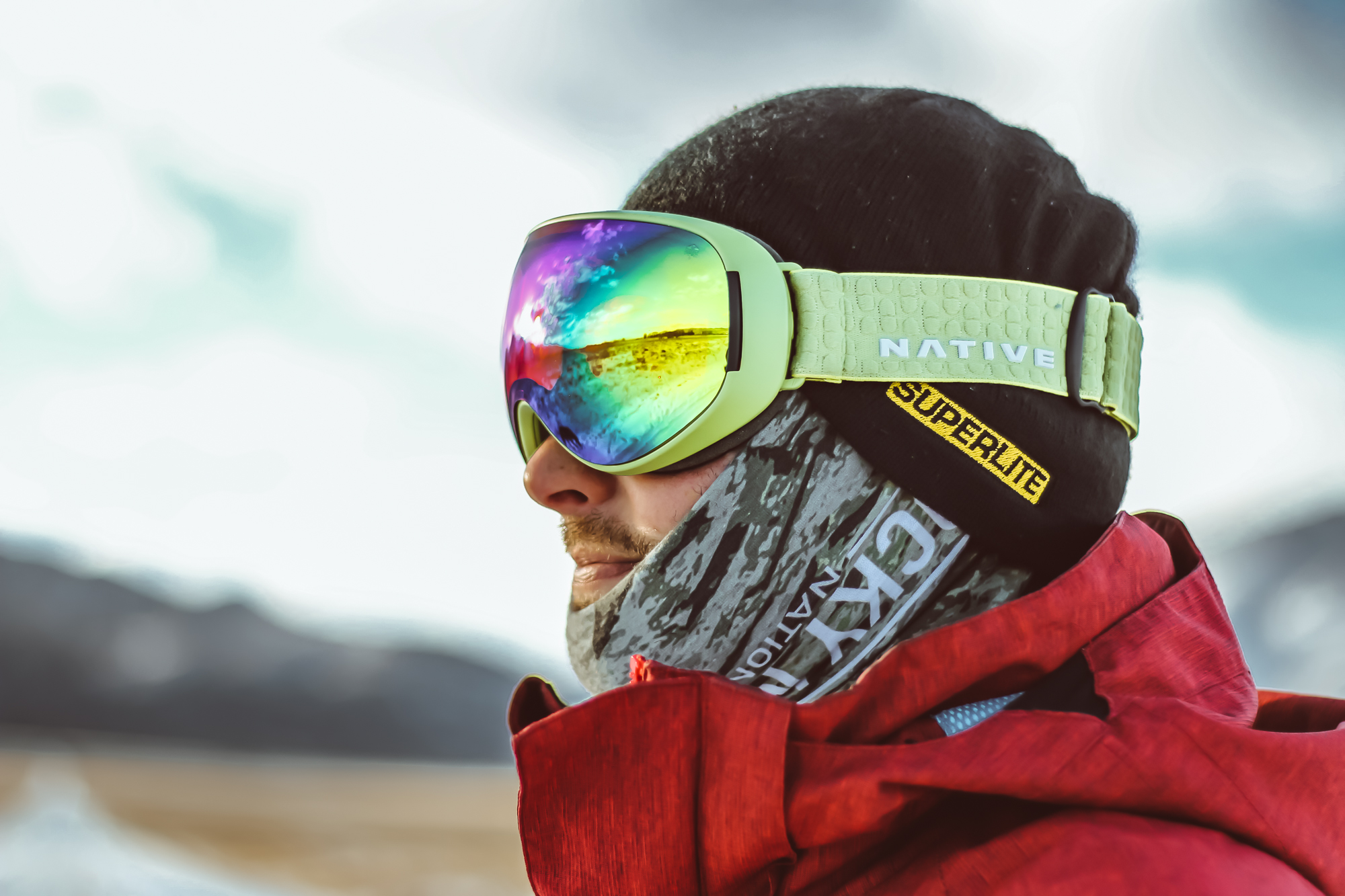 I have to mention the single-button lens change system once more and elaborate on how amazing this system is. It's super quick, easy, and you can actually change the lens without getting fingerprints all over it.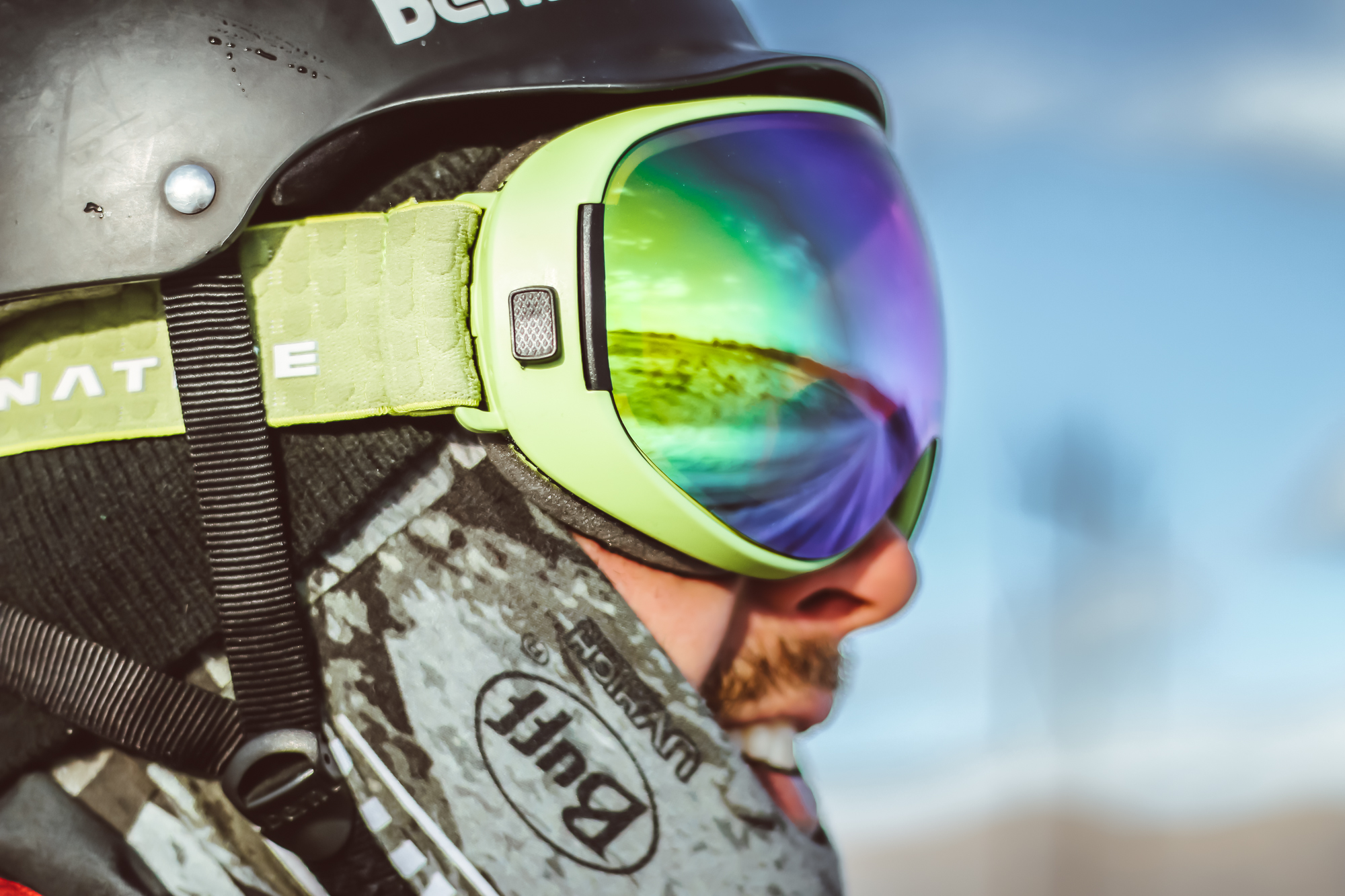 The one feature that I do not like about the Dropzone Goggle is the anti-fog coating on the interior of the lens. I think it's great that Native is doing something to combat the widespread goggle fogging problem that we all succumb to, but in my opinion the anti-fog coating is not the right answer. The reason being is the fact that you can not wipe the interior of the lens if it is wet. If you do wipe it, the lens/coating will scratch horribly (unfortunately know this from experience). Often times if I fall hard enough my goggles either come off or fill with snow and if that happens, you are stuck with snow-filled goggles. With other goggles, you could wipe the snow out and be on your way. With these goggles, you can't do anything and if it's cold enough, the wet layer inside your goggles will freeze and then you're really out of luck. This poses a big inconvenience no matter where or what kind of skiing you are doing. In the backcountry this could create a huge problem!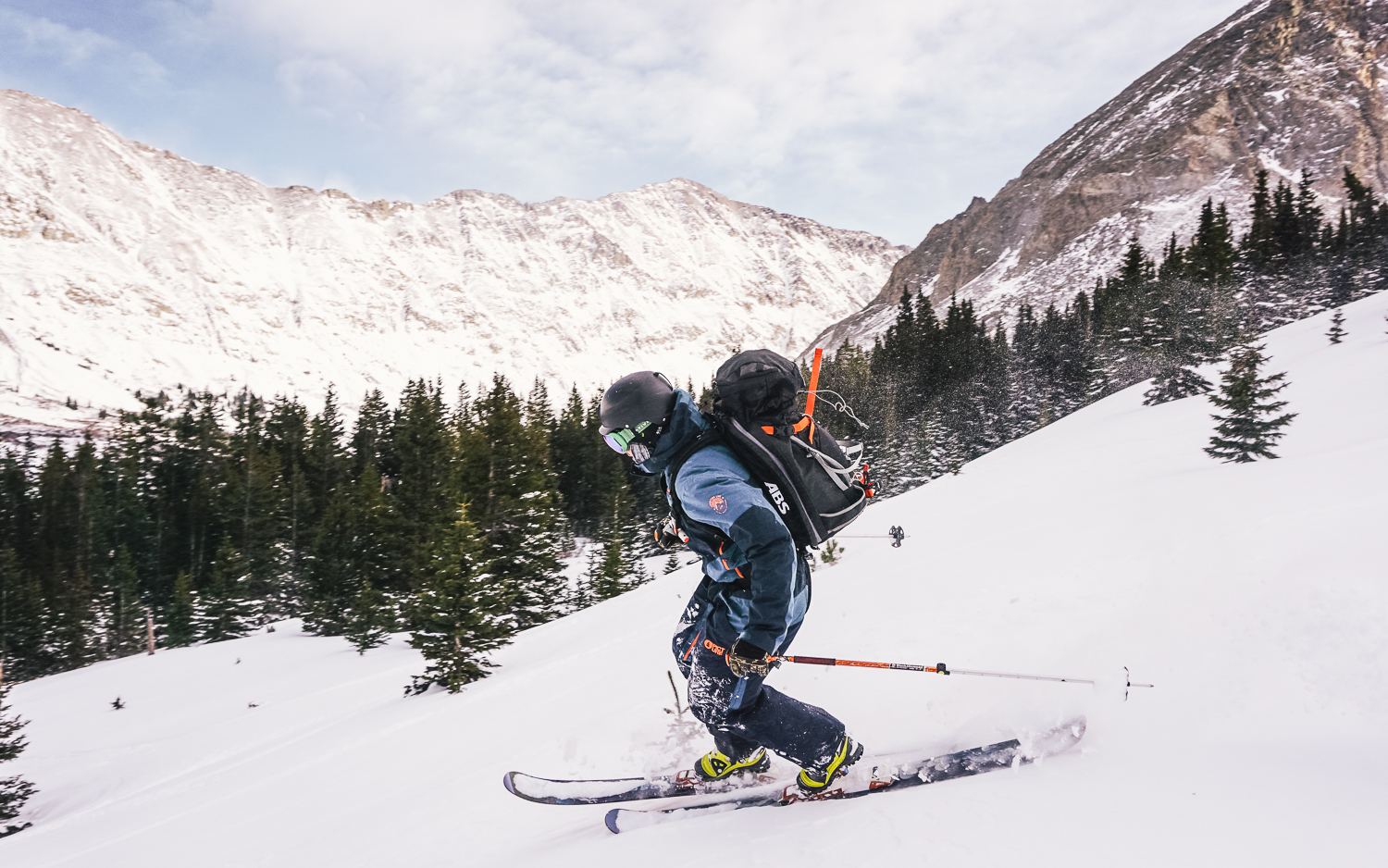 I love the pop of the sweetgrass green color and feel like it adds a bit of pizazz to my skiing! Between the nice fit and feel of the frame, the stylish but not overly crazy frame style and the quick and easy to use lens change system, the Dropzone Goggles are a great option from Native.