I'm going to have to be honest and start by saying that I never used to be a fan of longer mountain bike shorts. I always thought that they looked a little "boyish" and that even though it doesn't really matter what you look like when you're out there, I still want to look like a girl! I never had a desire to have longer shorts but I decided to take a chance on the Women's Launch Shorts. When I first got my Pearl Izumi order in the mail, I pulled out the Canyon Shorts and these shorts and knew right away that the Canyon shorts would definitely be my go-to. That was, until I put these shorts on for the first time. Once I started riding in these shorts I couldn't go back. After wearing longer shorts on the trail, the shorter shorts I have felt like they were exposing me! Needless to say, I was very wrong to assume about longer riding shorts and I have been proven wrong. Plus, they're cute. Luckily for us ladies we have Pearl Izumi to give us many different options both in length and color ways and while I love both the Canyon shorts and Launch shorts, if you've never had a longer short I will say it's definitely worth a try.
For many reasons, the Launch shorts will keep you comfortable throughout the day. One of the most impressive things I find about the Launch shorts (and actually any Pearl Izumi shorts) is the fit. I have the hardest time finding shorts or pants that fit me well. I have long legs and wider hips, but a small waist and so it is often impossible to find shorts that fit well. Out of the box, the size large fits me extremely well. They are not uncomfortably tight in the waist area but they are not falling down. If you happen to fall between sizes, there is an easy adjustment on the inside of the waist band which you can use to tighten up the waist if you need it. I think Pearl Izumi fully understands how different all of our bodies can be and they're helping us to get a more precise fit with the built-in custom fit system.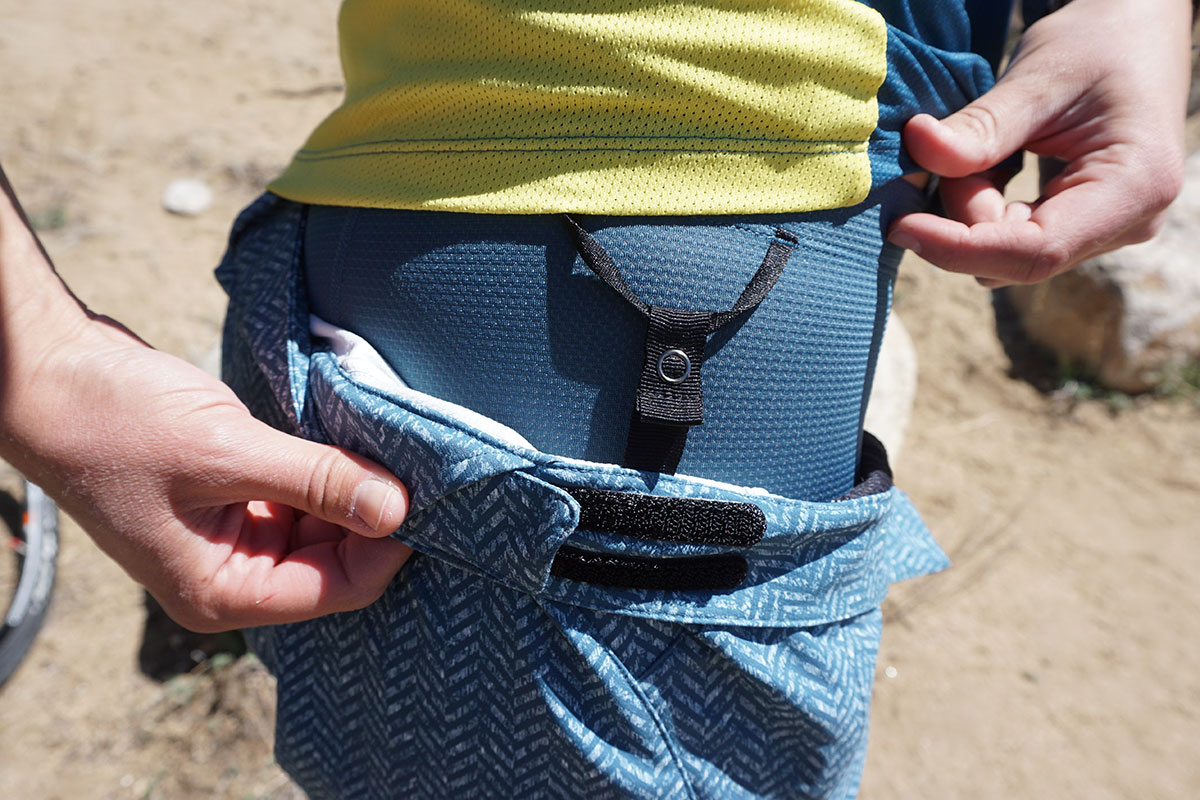 I love that the chamois is removable. It helps with easy washing and also, if you have protective shorts that you would rather wear you can easily do this. The chamois is really comfortable and breathable as it is made of mesh, allowing optimal air flow. The chamois also has a wide band at the leg openings which adds to the overall comfort. As someone with bigger thighs, I can really appreciate this little feature!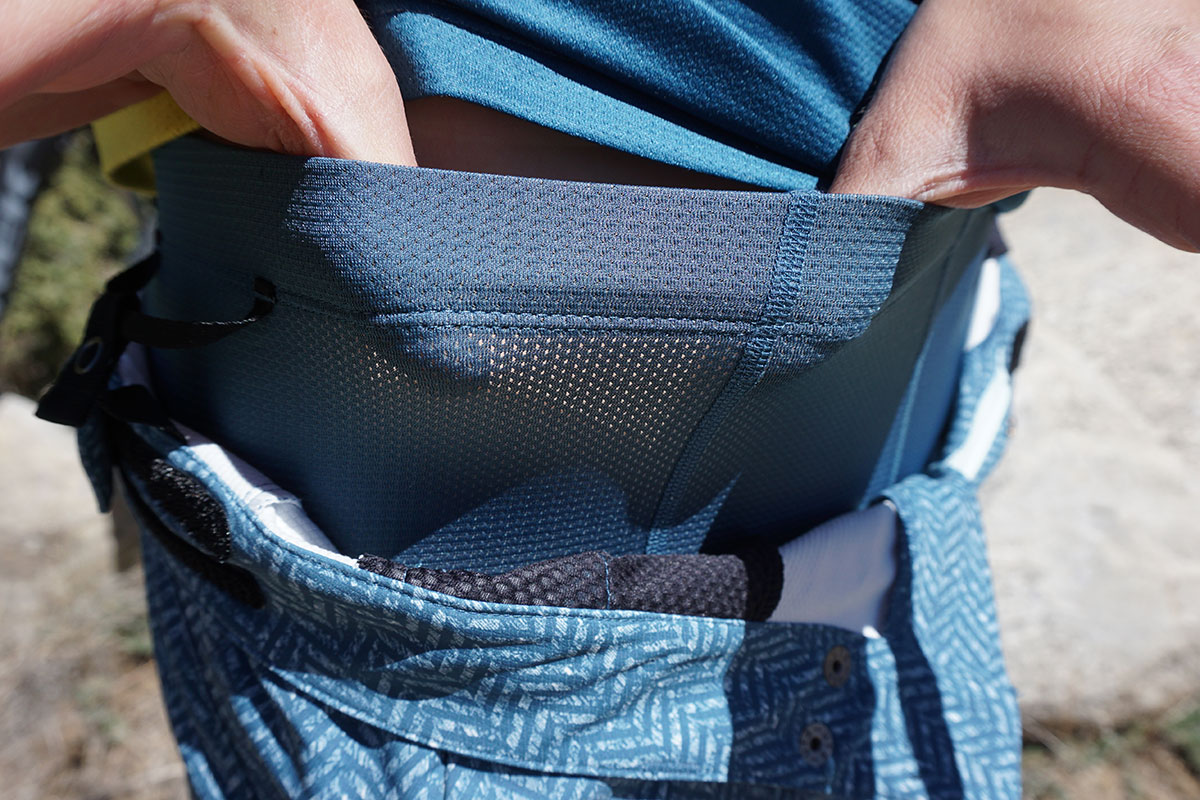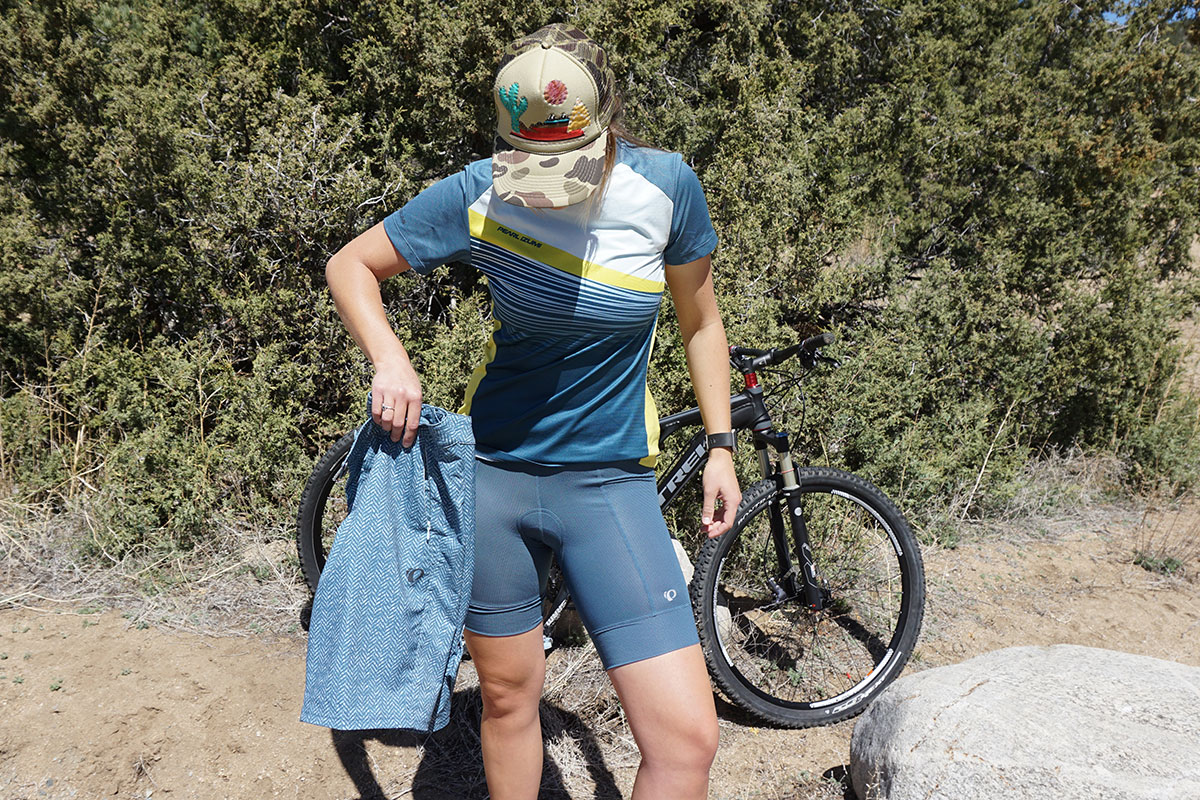 The pocket options are plentiful on the Launch shorts. While I am usually riding with a pack, it is still nice to throw a little map or money in the cargo pocket on the thigh for easy access. All the pockets are zip closures which is huge for me. I typically won't put anything in a pocket without a zipper when I'm doing things that involve me falling (more activities then you would imagine). If you find yourself out when it's just ridiculously hot you can unzip the two hand pockets for a bit more airflow (pocket liners are a mesh-like material).
One last thing worth mentioning with the Launch shorts is the feel of the material. The material feels very durable, without feeling like cardboard. Even with more falls than the average person, I feel like these shorts are going to withstand a lot of abuse for many years to come.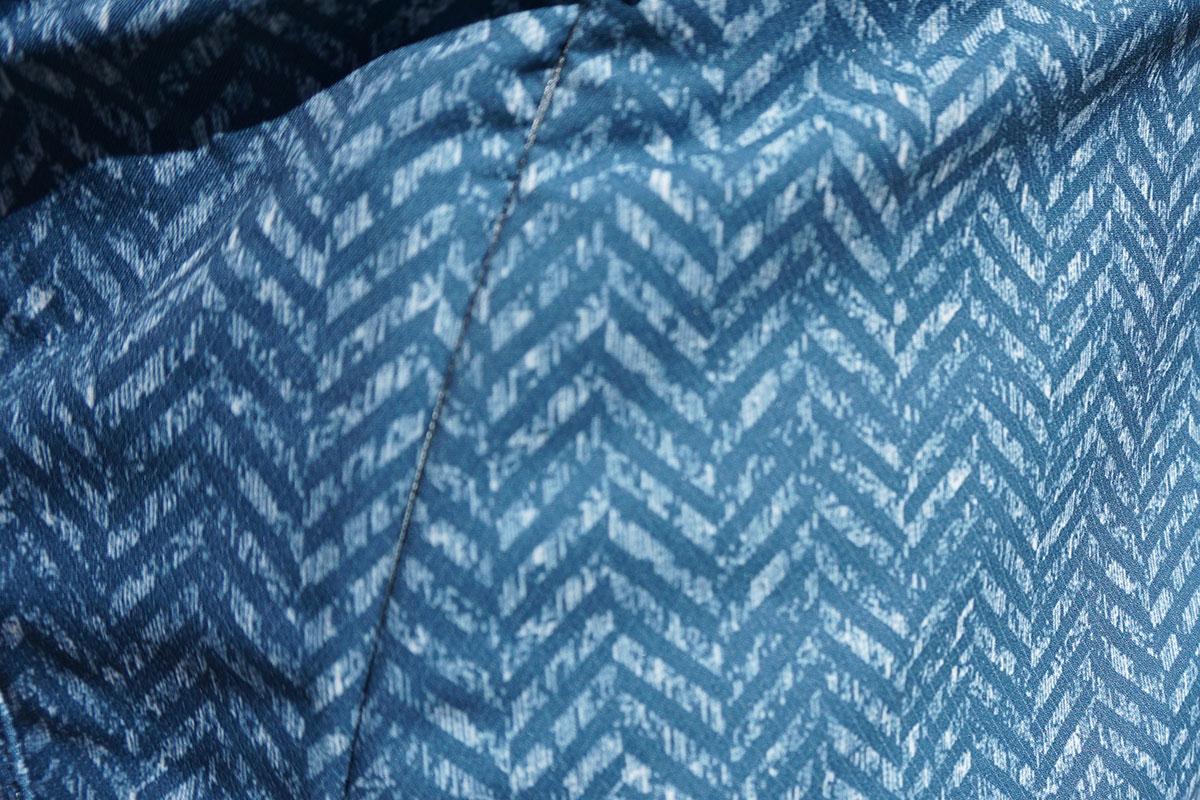 If you are ready to try out some long shorts or you already love long shorts and you need to upgrade your current pair, I would highly recommend the Launch shorts. They also pair very nicely with the Launch Jersey, giving you the ultimate riding combo. You may even launch something you've been too scared to launch in the past.