I always say that in order to be comfortable and warm throughout the day you have to start at the base and work your way out. I take my base layers seriously and find that being warm all day is a direct result of what you have next to your skin. Not only is the Women's Lifa Merino ½ Zip Base Layer by Helly Hansen comfortable and soft up against the skin, the Lifa technology will keep you dry throughout the day.
The Lifa technology that Helly Hansen is incorporating into their base layers is genius. In the past, we've raved about base layers that pull moisture away from your skin but it pulls the moisture and then it doesn't do much but sit there. Lifa pulls the moisture away from the skin and sends it through to the next layer so it's not physically up against your skin. It's incredible to be skiing in the backcountry and not feel wetness on my lower back when I take my backpack off. I think the combo of Lifa and Merino wool gives me the best of both worlds and keeps me comfortable throughout the day no matter what kind of skiing I'm doing.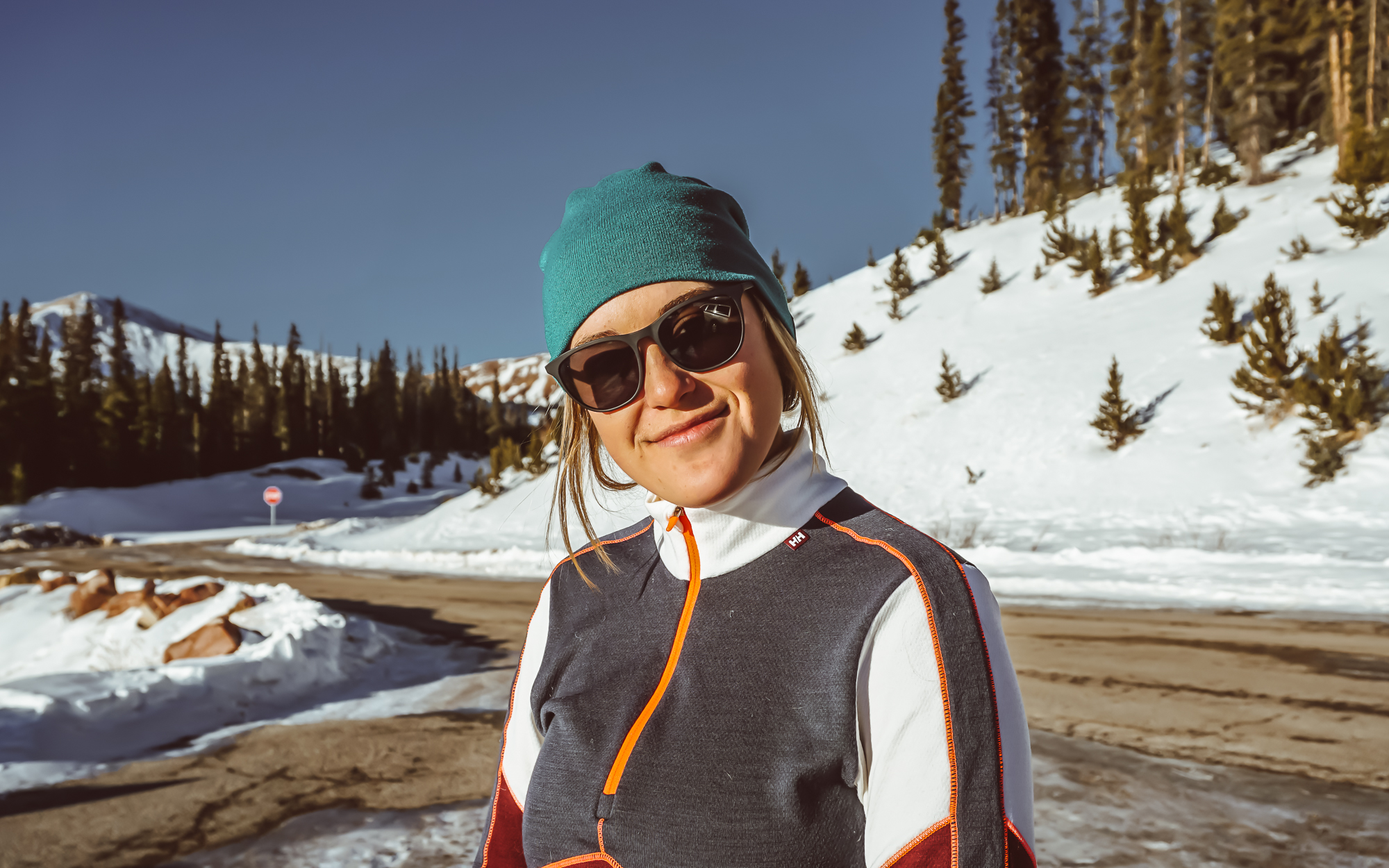 I feel like this layer kind of has a lot of seams throughout, but I've never had a discomfort stem from the seams (even with a backpack). If you are sensitive to seams, this could be an important point to consider. With that said, the flat lock stitching ensures pretty minimally sized seams which will interfere less with your day than traditional seams would.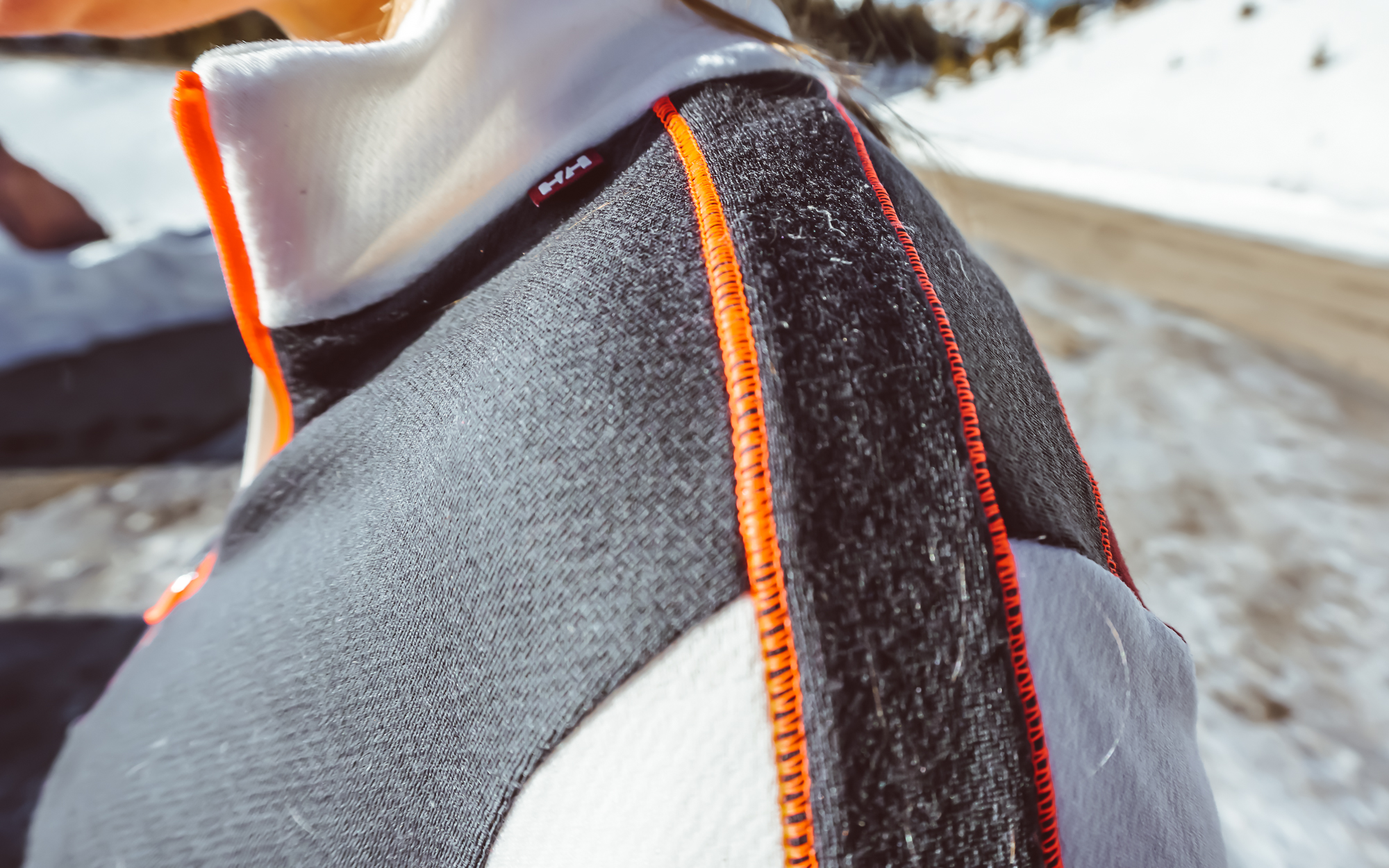 The fit of this base layer is definitely worth mentioning. I'm usually between a size medium and large (5'10, 150 pounds) and tend to size down to a medium for base layers because I like a tight, next to skin fit. I went with the large and am surprised by how tight it is. I think the medium would be a little tight, short in length, and short in sleeves. The large is definitely long in the core, which is great because I can tuck my layers into my pants and it doesn't come out throughout the day.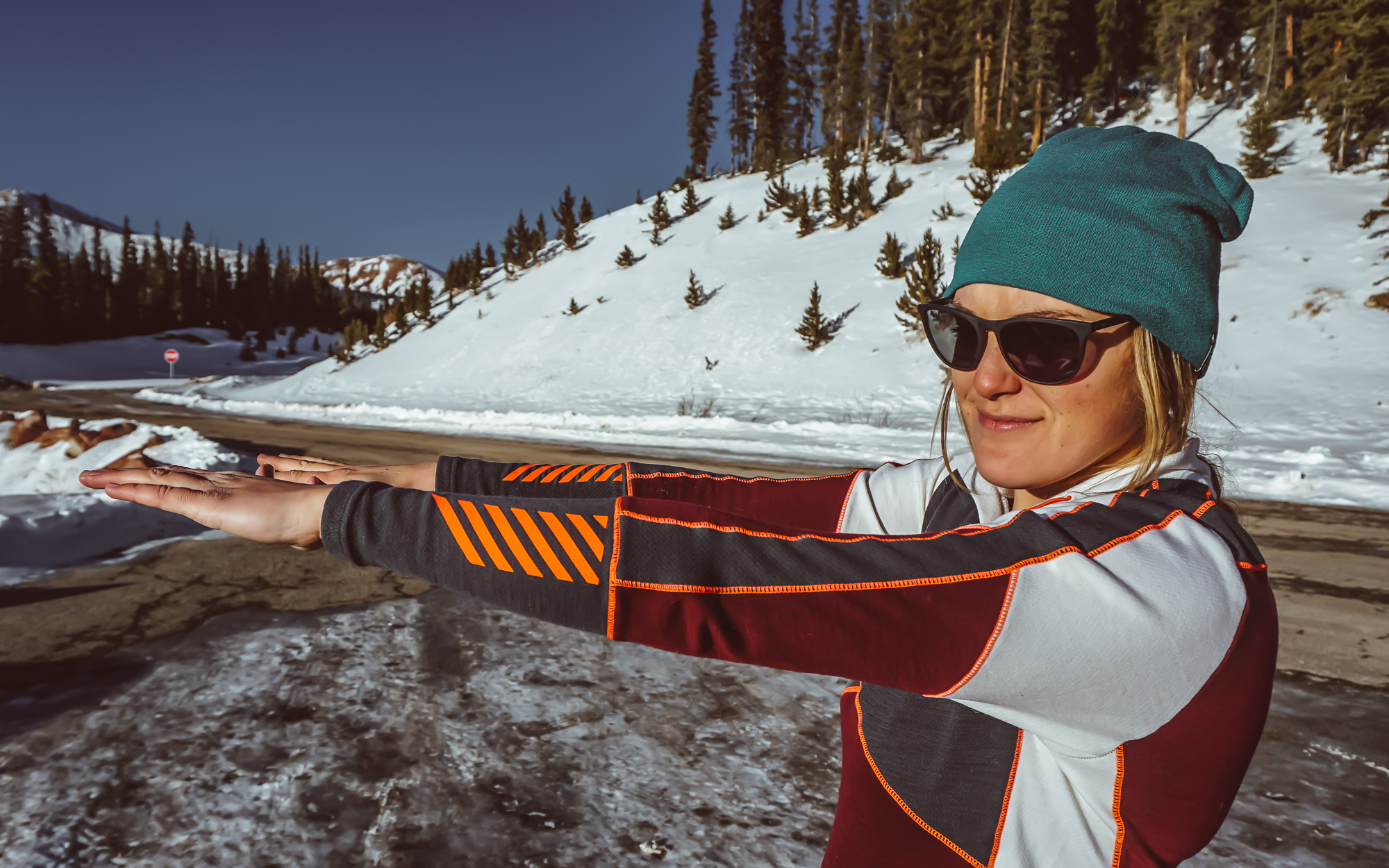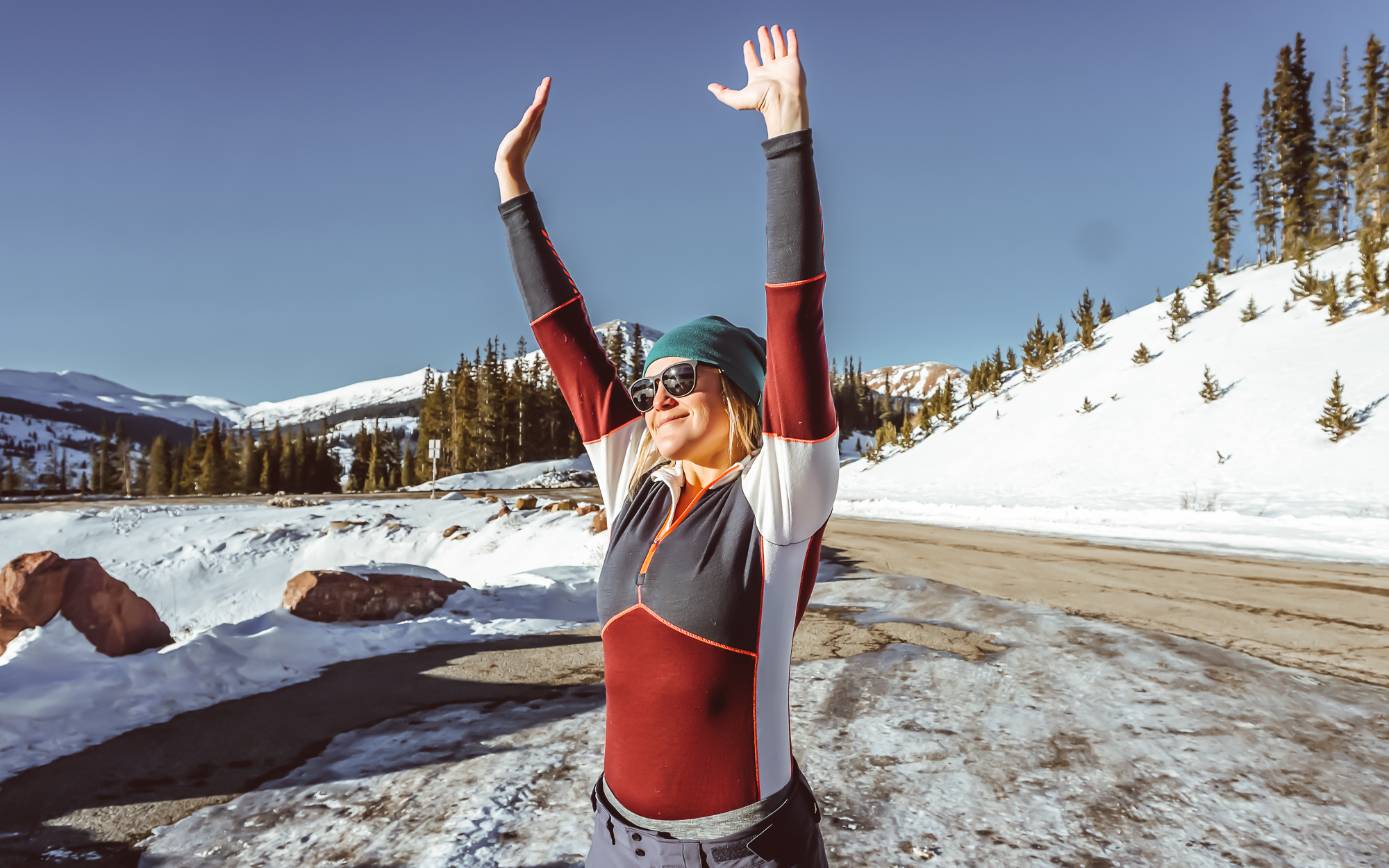 Complete with racing stripes that are guaranteed to make you faster, the Lifa Merino ½ Zip by Helly Hansen is the perfect mid-weight base layer whether you're lapping the park on bluebird days or skinning in the backcountry on a quest to find deep pow. Lifa technology paired with merino wool ensures all day comfort. Don't forget that this base layer is also kind of cute so when you head in for après ski everyone will wonder how you look so put together. It's a base layer but it sure doesn't scream cover me with all the layers and never let anyone see me.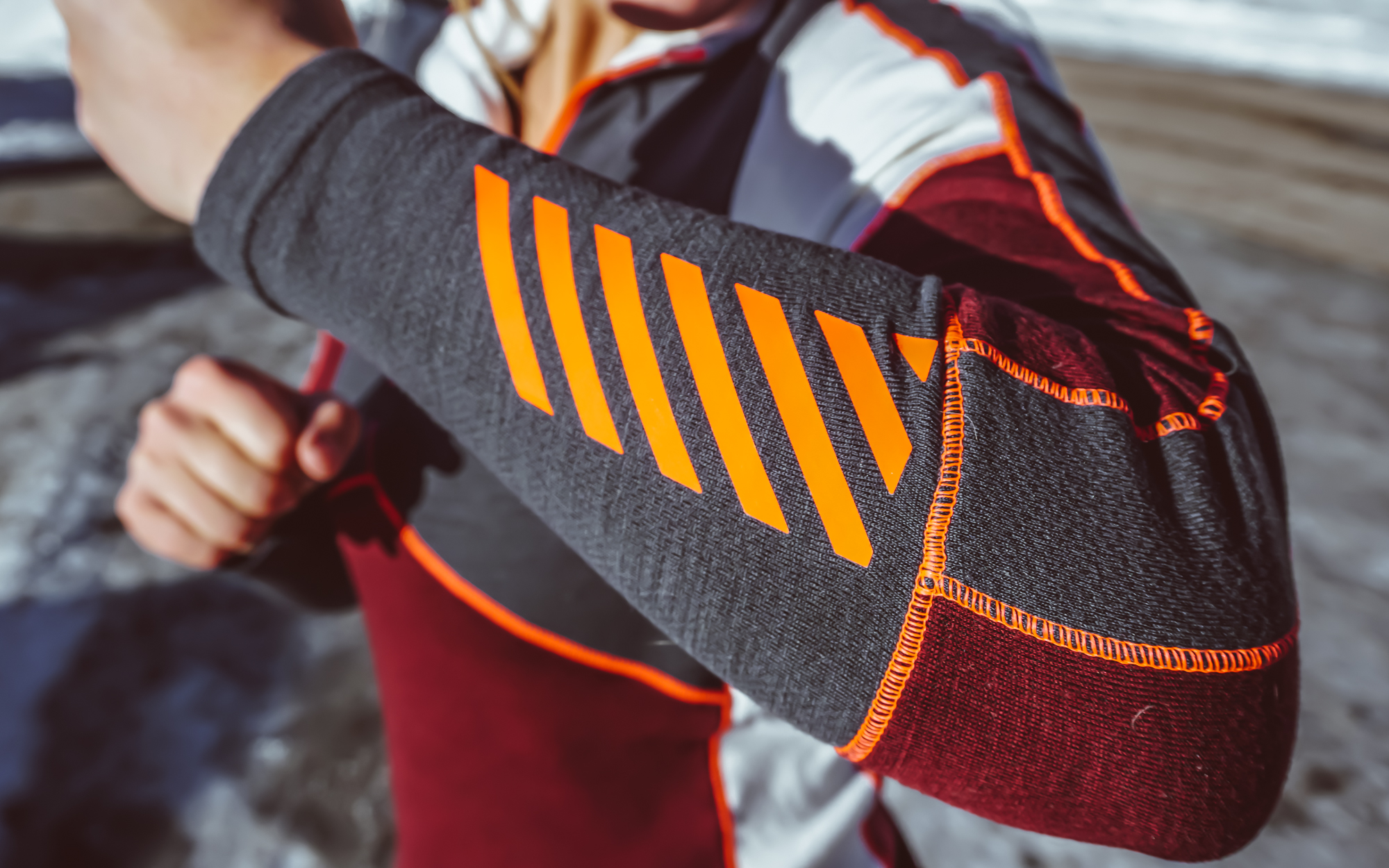 Lifa Merino 1/2 Zip
$100.00
Pros
Extremely comfortable and soft
Lifa technology takes moisture and moves it away from your skin
Doesn't smell after one wear
Torso length is long so that the top stays tucked in all day long
Sweet racing stripes on forearm will make you faster
Cons
Sized a bit small
Lots of seams (isn't a huge con for me but worth mentioning it)
I see the investment b/c I rely on my base layers to keep me warm 5-6 days of the week. For someone only skiing a few times a winter, $100 may seem like a lot to spend on a base layer