If you've heard the phrase "shrink it and pink it" you'll probably understand my frustration as a women in both the motorcycling and outdoor industry. In general, companies don't focus on women's gear and when they do, they often make the gear less functional and durable than most men's gear. When it comes to motorcycling, this makes no sense to me because I am on the ground far more times than Tyson whether we are out on the dirt bikes or adventure bikes. Even though I was bummed at first that Klim didn't introduce a 626 Collection for women, I wasn't going to let that stop me. I was determined to try the Drifter Jacket and just hoped that I wouldn't look too much like a guy when I wore it.
Because of the styling, attention to detail, and overall vibe of the Drifter Jacket, I think it works perfectly as a women's jacket! I mean, any moto jacket with protection is going to bulk me up a little bit but the Drifter's style could easily be deemed unisex. I don't want to deter men from wearing the Drifter, because it looks great on either sex. The brass hardware (zippers, buttons, rivets) gives the Drifter a nice clean look and minimal Klim branding makes this the perfect jacket for running around town and not having to look like a total moto-geek when you run into the coffee shop.
I think what makes me most excited when I review a product is when that product is both stylish and functional. I feel like a lot of times you get one or the other but the Drifter is both. The D3O protection throughout is subtle until you need it. It is not overly firm when you're riding but will harden on impact. It goes fairly unnoticed when you throw the Drifter on and gives you protection on your shoulders, elbows, and back.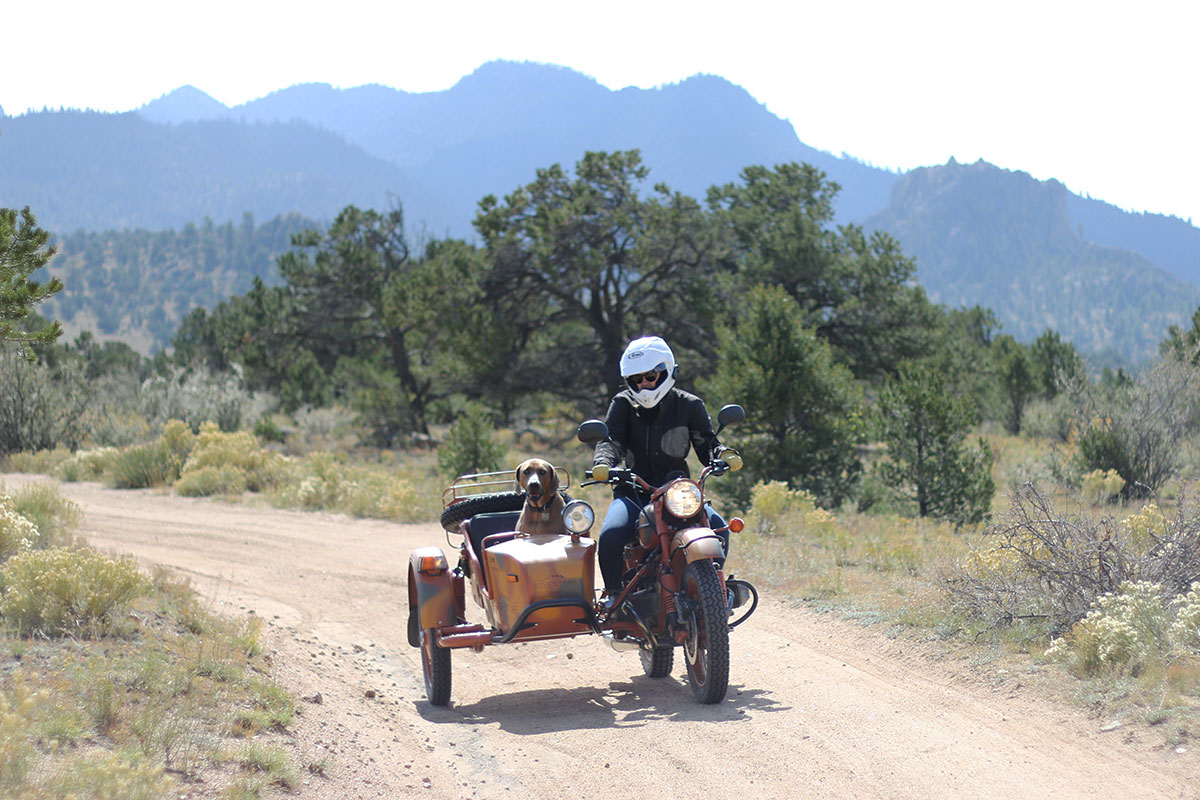 Since this is technically a men's jacket, I was back and forth with the sizing. I am 5'10 and a medium build and I knew I wanted to be able to layer underneath this jacket for colder rides around town. I'm glad I went with the medium because it is perfect for layering. I think with the small, it would've been a touch too small to layer a small down jacket under. It may have been possible but not comfortable. I don't think the medium looks overly large on me and it feels great whether I'm running around town or driftin' around corners on the Ural (yeah right if you have a Ural you'll know this is a far exaggeration. Anyways, Tyson is usually a large in Klim gear and the large Drifter fits him well. I am usually a large in the women's line of Klim so I would suggest sizing down one size if you're a lady looking at the men's line. I have longer arms too and don't have an issue with sleeve length in the medium Drifter.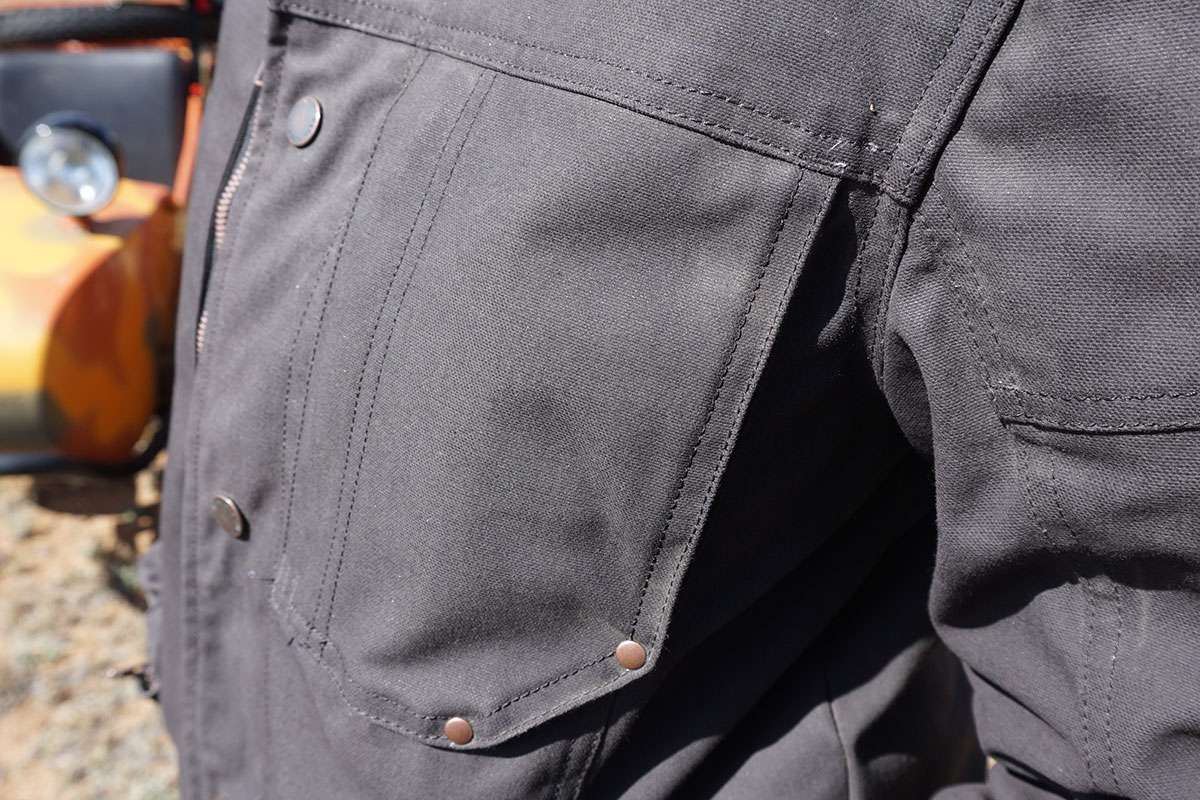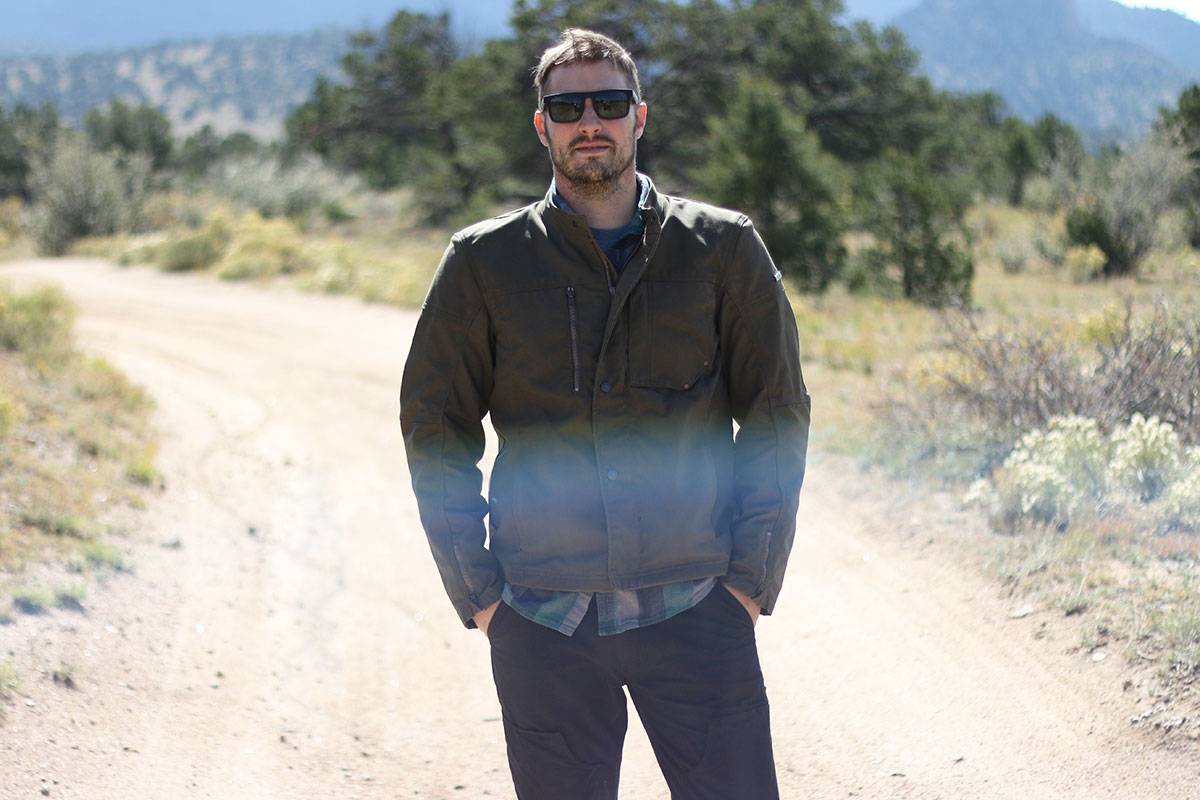 From gusseting in the back/shoulder area for a full range of motion, to lots of pockets throughout and a zipper expansion on the cuffs, every detail is well thought out in the Drifter and adds to the functionality and overall comfort of this jacket. It's perfect for our Ural, when we want to wear protection but not look overly excessive in our full off-road gear. The Drifter is easy to throw on, looks great, and will surely withstand a lot of abuse. Be sure to check out the rest of the 626 Collection and the Klim line-up for all or any of your riding needs!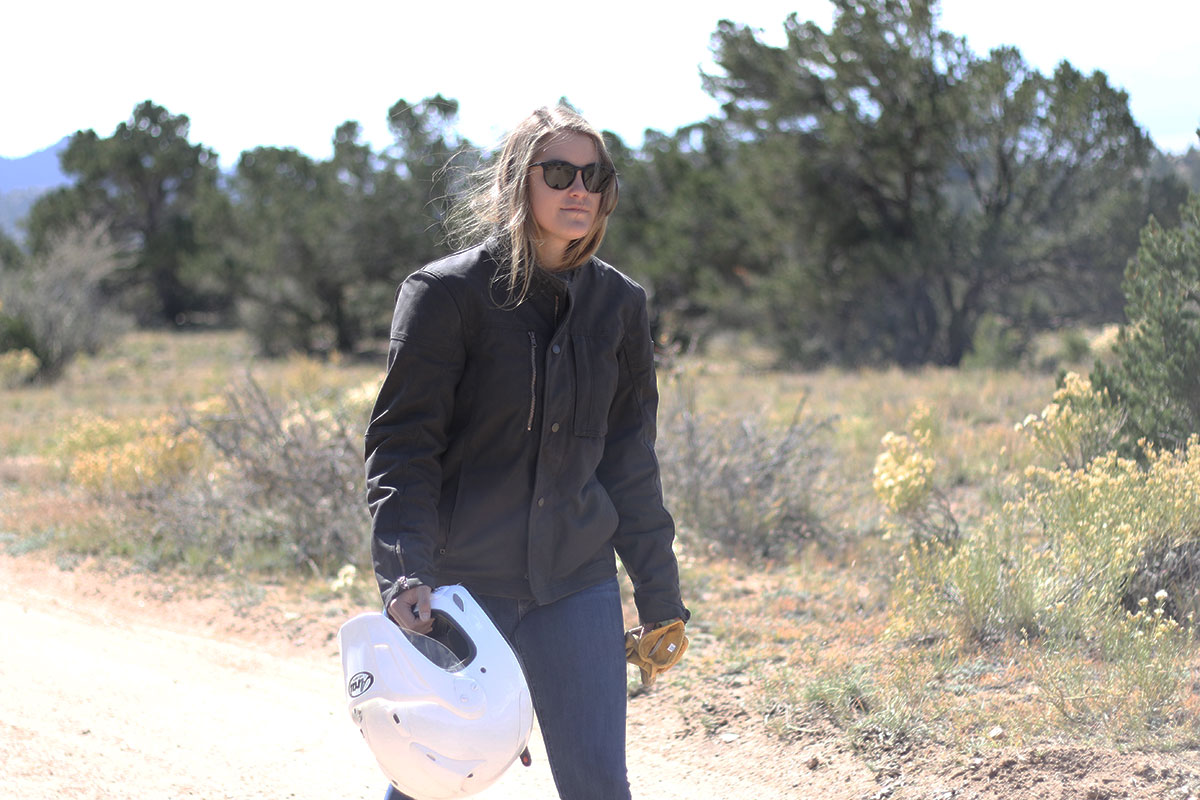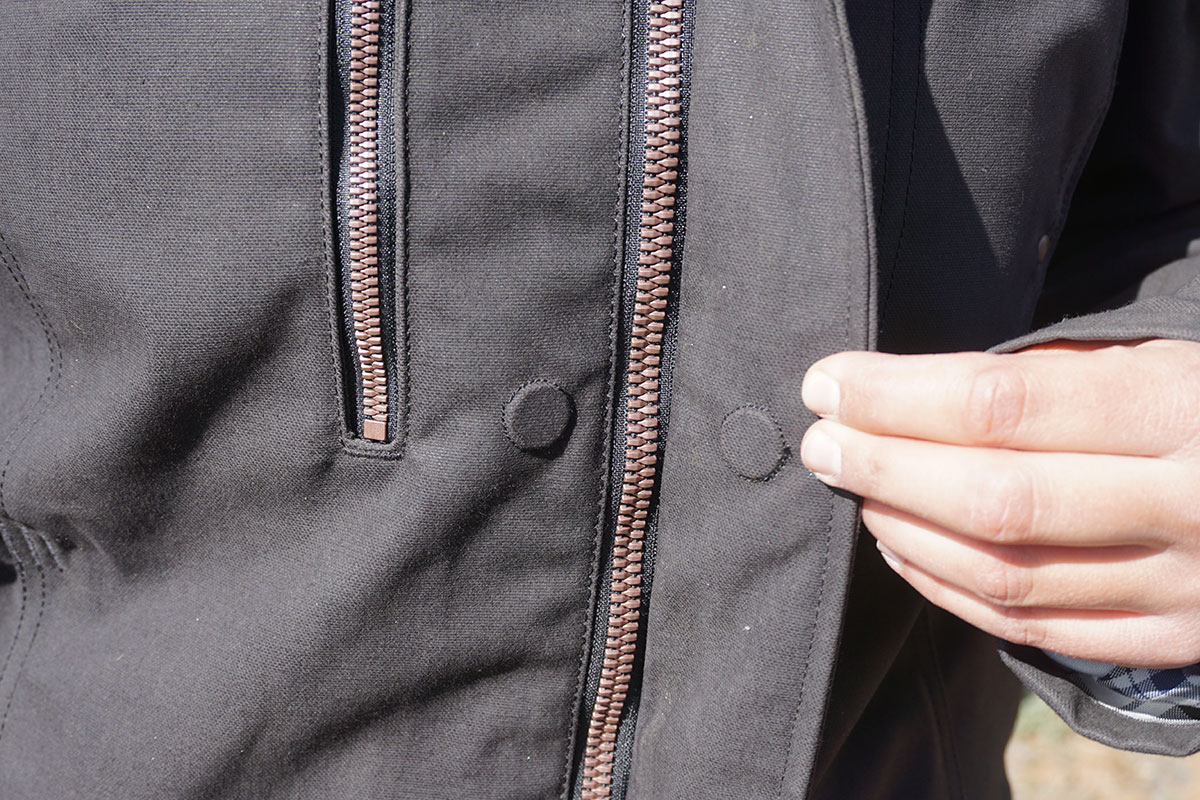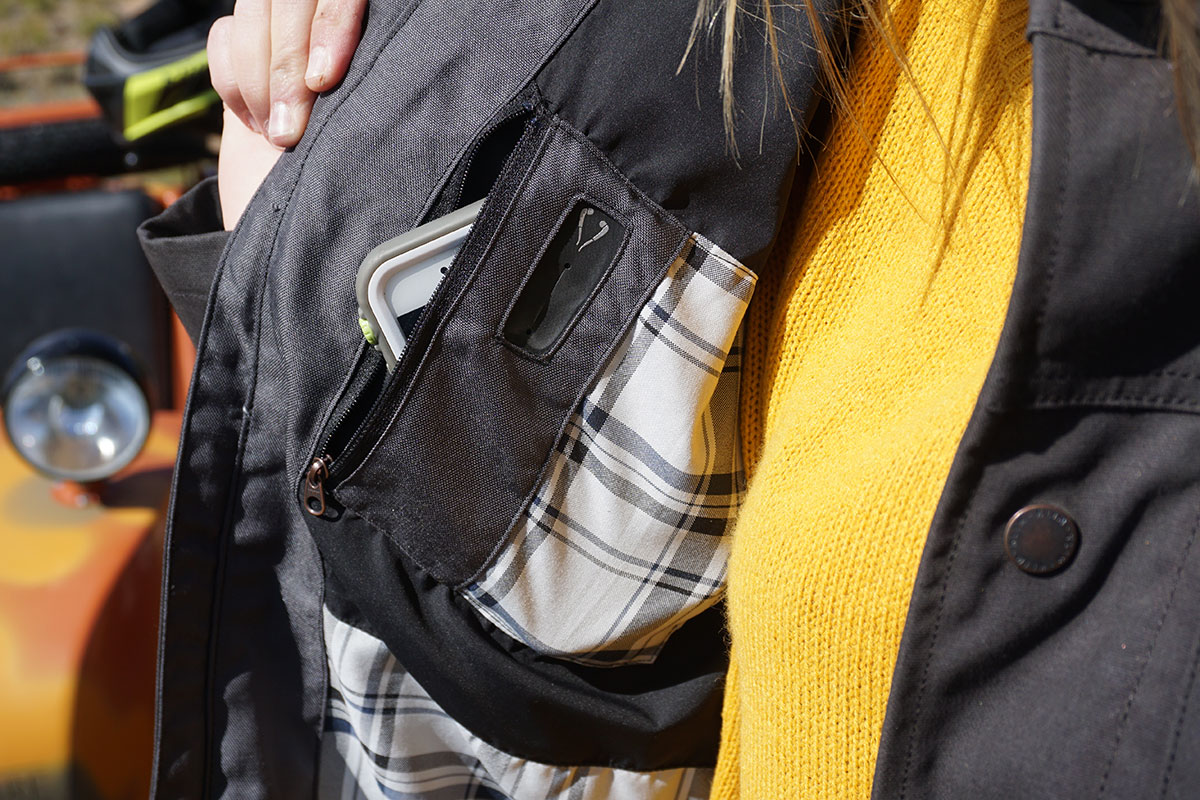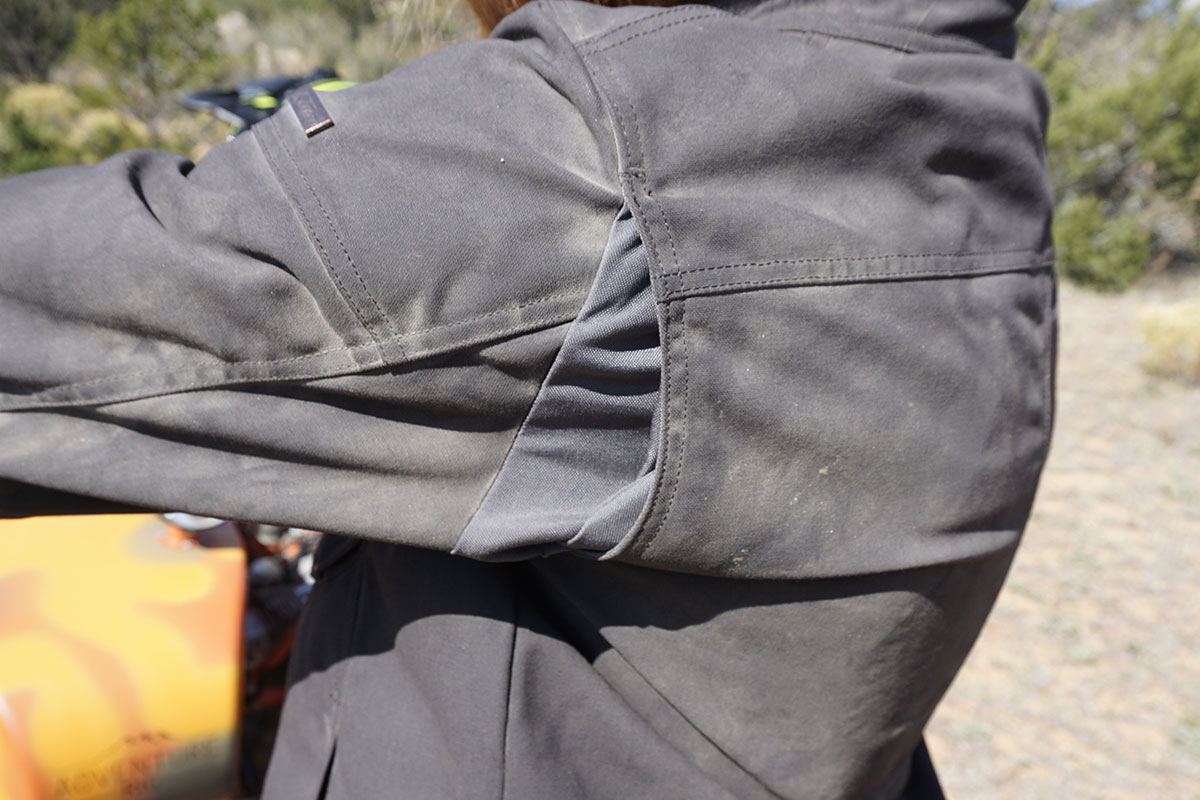 The Drifter Jacket
$299.99
Pros
Super stylish but functional
D3O protection throughout
Waxed Canvas is tough, water resistant, and has a cool look
Not overly masculine -- as a women I can easily wear this and not look like a guy however if you're a guy wearing the Drifter, you won't look feminine
Lots of secure pocket options
Cons
If you're wearing a long sleeve shirt underneath the Drifter, the liner material will pull the sleeves up
My iPhone 6 with a case won't fit in the media pocket (I know this is minor but worth mentioning IMO)