If you're heading out in a small aircraft, chances are likely that you have some pretty amazing footage to capture. Even the simplest of 'scapes can look incredible from a perspective that many don't see on a daily basis. Capturing that footage can be a different and stressful story, especially if you have an expensive paint job you don't want to stick adhesive mounts to. Not only does Nflightcam gear totally protect your paint job, their innovation in mounts will keep up with your creative eye so you can get all the shots you want and need.
The Strut Clamp in particular is a mount that we weren't sure we'd use as much but once we threw it on the strut of our borrowed Cessna 180, we knew that it would be a go-to for mounting a camera no matter the adventure. When we tried to mount the Strut Clamp on the booms of the Air Tractor and it worked perfectly, we were psyched! This went from a mount we thought we'd only use a few times to one we'd use every time.
Not only did the Strut Clamp fit the booms and open up some opportunity of shots we wouldn't have otherwise been able to capture, we knew for a fact that there was no way our GoPro was coming off of the airplane. The security that any of the Nflightcam mounts provide is worth the investment in the mounts alone.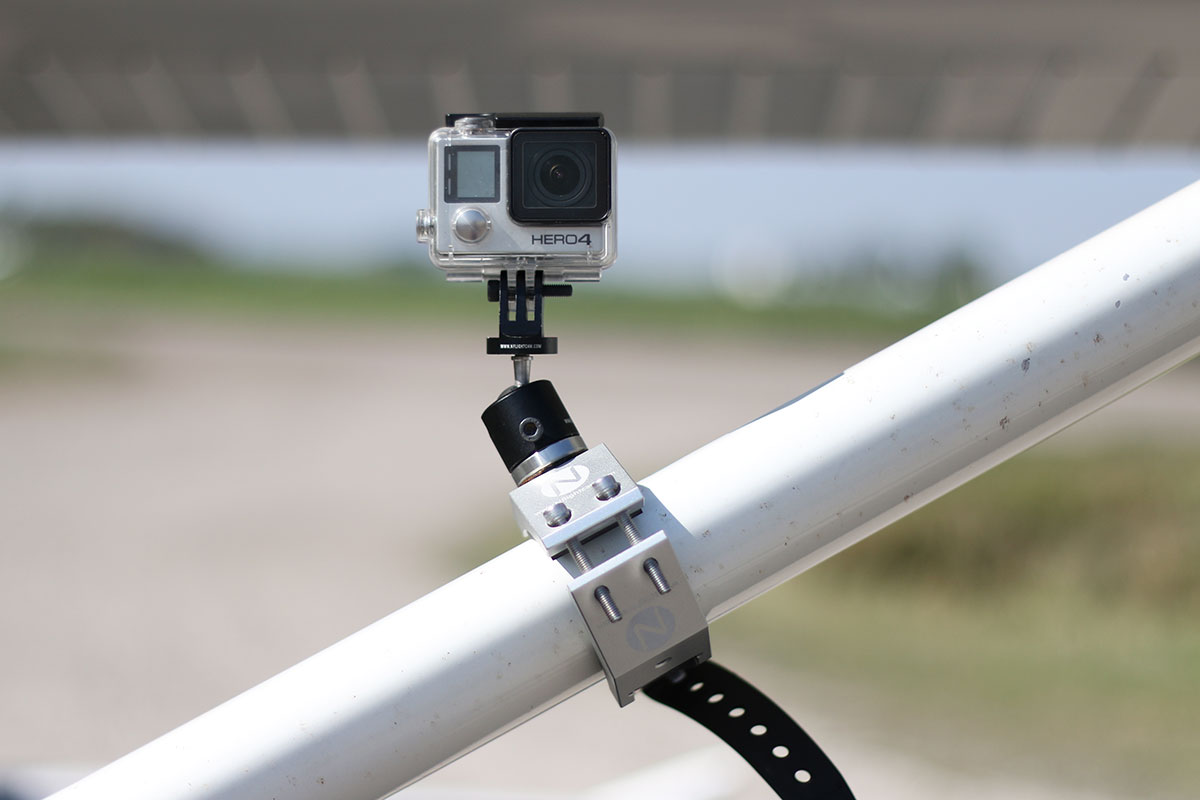 The design combined with the quality of the materials used help ensure security of your camera gear and long lasting mounts that you can use time and time again. No more having to replace cheap plastic parts that break in even the simplest of scenarios.
Going back to the expensive paint job comment, the Strut Clamp has protective rubber mounted on the inside of the clamp. The Strut Clamp is also very adjustable and you can do so easily and quickly. It's really a simple mount and when Nflightcam mentions on their website that you can mount this to "almost any aircraft in seconds" they are not exaggerating (Nflightcam.com). We're also, as previously mentioned, speaking from experience that the Strut Clamp doesn't have to just go on a strut.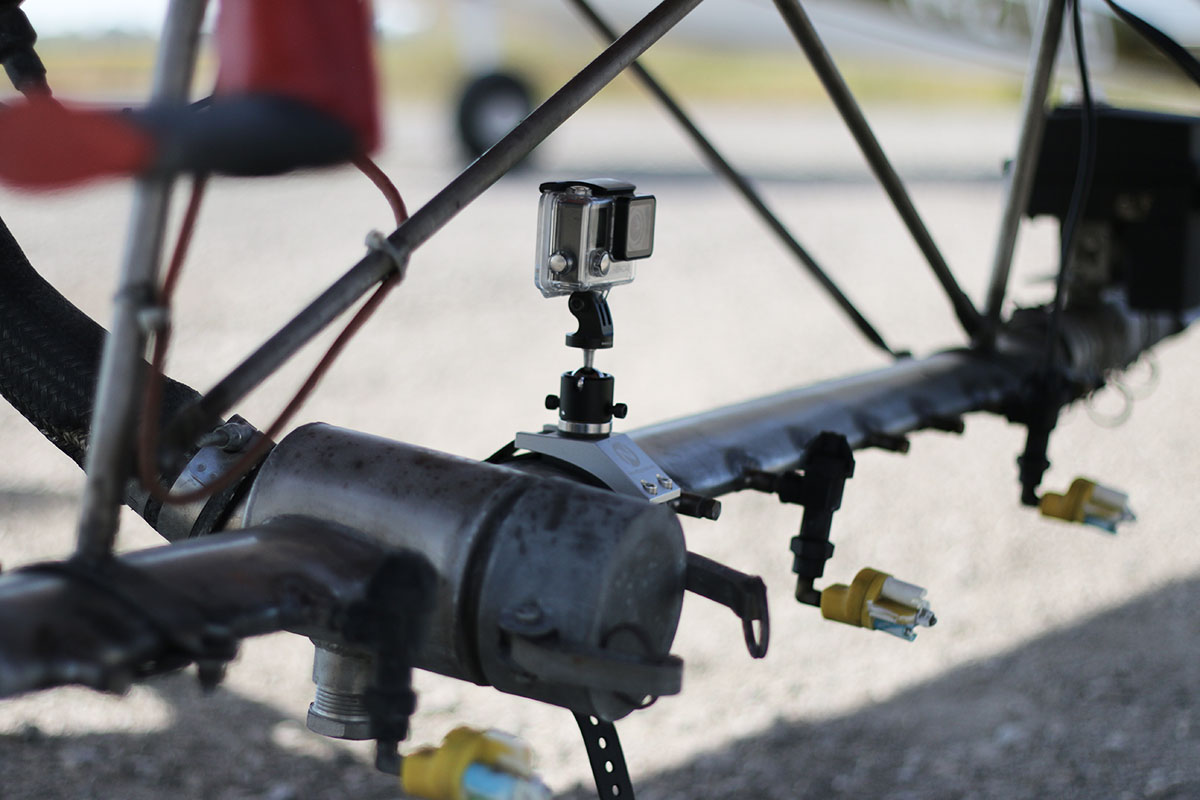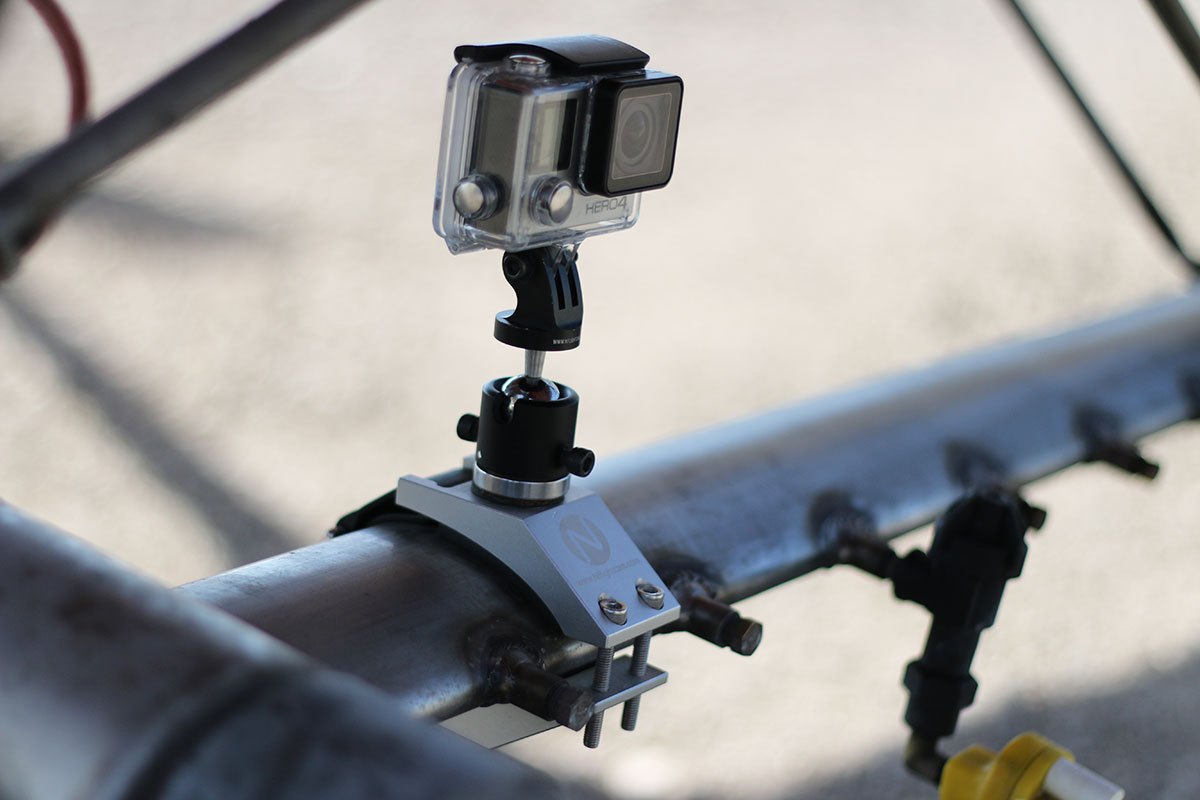 We use GoPros for all of our action cam needs although you can mount any action cam that has a 3-finger mount or ¼x20 threaded socket to the Strut Clamp Mount. Technically the Strut Clamp is two products in one because the Exterior Ball-Head mount can be purchased separately (see that review here). The Ball-Head is sweet because it adds to the ease of operation. It is quick and simple to loosen the ball-head and adjust the camera to any angle and retighten.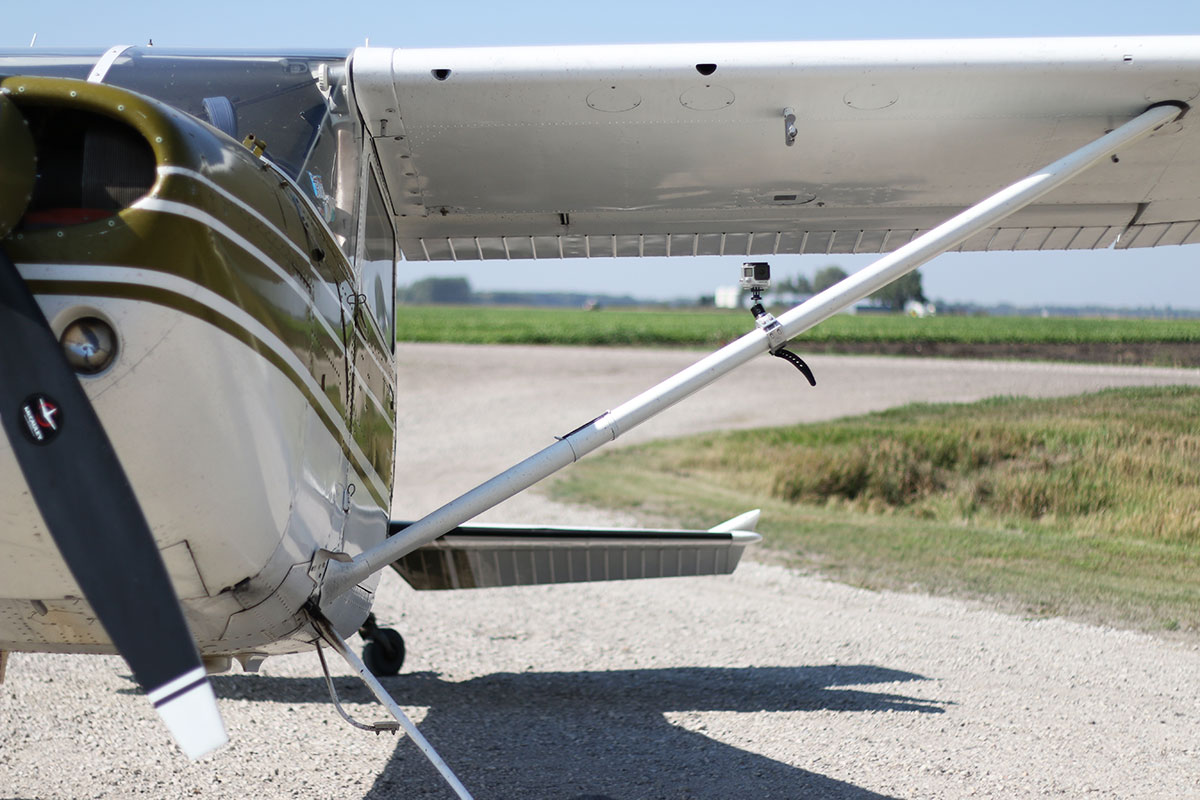 The strap used to tighten the mount to the strut is not just your ordinary adjustable rubber strap. Nflightcam teamed up with well-known Voile to produce a UV resistant polyurethane strap that won't let you down when you need it most. It would be difficult to rip/tear/break/abuse this strap and it will definitely outlive your GoPro camera.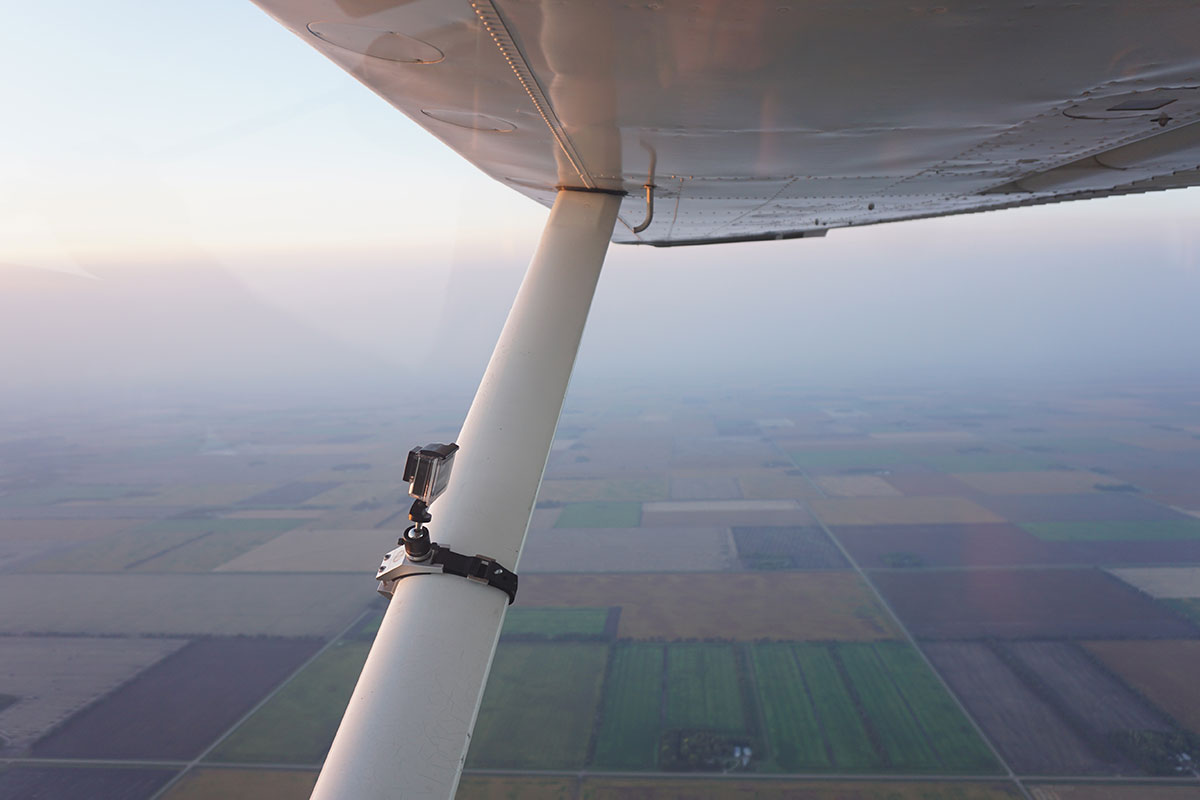 Whether you're looking for a specific mount or simply looking for some new ways to mount your action cam to your aircraft, Nflightcam is definitely the way to go. You'll be impressed with the quality, build, and innovation that goes into their products and will question why you've been using cheap adhesive one-time use mounts for years. It's also fun to get creative and see what else you can use the mounts for! I know for a fact the Ultimate Action Cam Suction Cup Mount will be perfect for filming inside the pickup and we are going to see about getting the strut mount onto the exterior of the truck. It's nice to know that there is versatility value when investing in these mounts. Be sure to check out Nflightcam for all of your mounting and aviation camera equipment specifics.